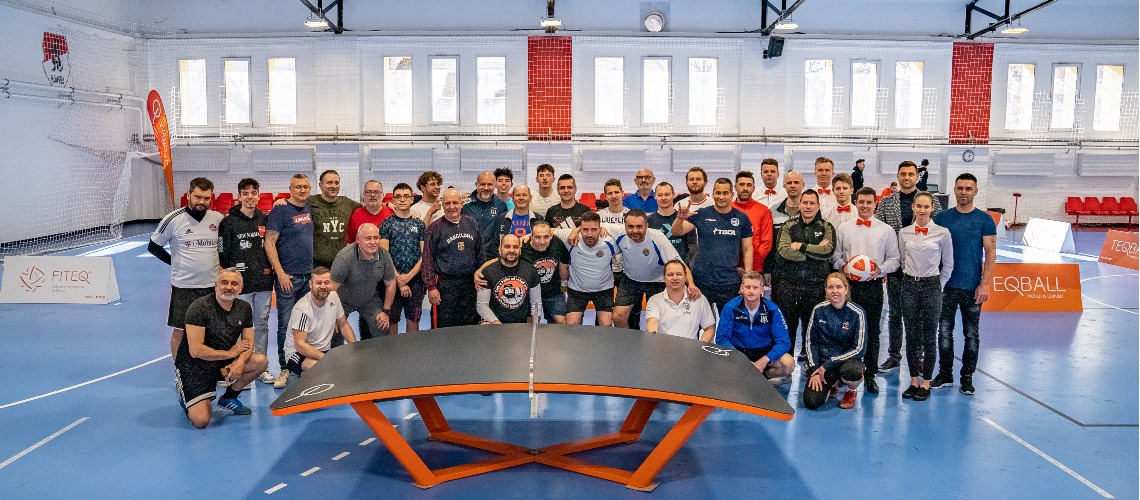 Drive for inclusivity continues as FITEQ hosts tournament for deaf athletes
FITEQ, in partnership with Hungarian hearing loss charity Silver Boot Foundation, organised an friendly tournament in Budapest for deaf athletes
The International TEQBALL Federation (FITEQ), in partnership with Hungarian hearing loss charity Silver Boot Foundation, organised an friendly tournament in Budapest for deaf athletes as part of the federation's ongoing efforts to make the sport as inclusive as possible.
The event was hosted on 6 March at the Budapesti Honvéd Sports Arena and featured 30 doubles matches over the course of the day. Mattyasovszky Miklós and Szanku Imre beat Cser Dávid and Iváncsics Dávid 2-0 (12-3, 12-5) in the final of an entertaining day of TEQBALL action. All money raised from the event was donated to the Silver Boot Foundation.
In addition to raising money for charity, the tournament enabled FITEQ to explore the potential for the future codification of deaf TEQBALL. FITEQ took the opportunity to listen to the athletes to understand what challenges they faced when playing TEQBALL. In the weeks and months ahead, FITEQ will look to run additional pilot events, as well as look to engage with leading deaf sports organisations, as it continues the drive to make TEQBALL a sport for all.
FITEQ President Gábor Borsányi said, "This was another important step in our journey to make TEQBALL accessible to everyone around the world. We have made excellent progress with the development of the two para TEQBALL sport classes since we officially launched our parasport last year. At the time, we said that ultimately we want to expand on this landmark milestone and ensure that our sport is truly available to everyone. For deaf athletes, there are different challenges than in TEQBALL and para teqball. For instance, oral communication in doubles is key so teammates can let each other know to avoid a double return. This is just one example of where the rules of the sport may not be fully inclusive for deaf athletes, so we need to look at this over the coming months and identify the best way to progress."