Inside
Who we are
Established in March 2017, the Fédération Internationale de TEQBALL (FITEQ) is the governing body presiding over TEQBALL and Para TEQBALL. With its office based in Budapest (HUN), the sport has enjoyed rapid growth over the last few years as a result of increasing athlete participation, a growing fanbase and the development of strategic partnerships.
Executive Board

GÁBOR BORSÁNYI - President & Co-founder of TEQBALL
Gábor is the President of FITEQ representing and leading the Federation as well as the development of the sport of TEQBALL. Gábor is the creative force of the Teq Team. He is a former professional football player, who retired at a young age. Sport has always been his passion and he came up with the idea of TEQBALL, the cleanest form of football. In 2022 he was awarded the title Honorary Associate Professor at Hungarian University of Agriculture and Life Sciences.

GYÖRGY GATTYÁN – Vice President & Co-founder of TEQBALL
György is an international businessman, who is responsible for TEQBALL's business strategy. He is the founder and owner of Docler Holding, but he is also known for being a producer and the benefactor of several charities. Today the Docler group employs over 1000 people worldwide, with offices in Los Angeles, Hong-Kong, Luxembourg and in Budapest, Hungary. He recognised the value that a new sport could give to the world.

VIKTOR HUSZÁR – Chairman & Co-founder of TEQBALL
Viktor is the scientific mind in the Teq Team. His primary role is to ensure that the Executive Board is effective in its task of setting and implementing the direction of strategy. He is a football loving computer scientist, who put the engineering resources behind the TEQBALL & Sqiller project. He is the former president of the Football Club of the Budapest University of Technology & Economics.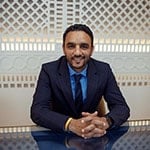 JAWAD EL HAJRI – Executive Board Member [National Federation Representative]
Elected as the National Federation representative on the FITEQ Executive Board, Jawad El Hajri is a former international footballer for Morocco who also played professionally in France. He is also the President of FNTEQ and in 2018 the French National Federation hosted the 2nd TEQBALL World Championships in Reims attracting the participation of 42 nations.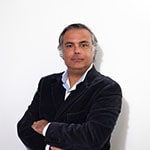 RUI MARQUES LEITÃO – Executive Board Member [Athlete Representative]
Rui Marques Leitão is the athlete representative on the FITEQ Executive Board. After a career as a football player and manager, Rui discovered his passion for TEQBALL. As a player, as well as a qualified referee and coach, Rui is using his extensive experience to grow the sport as Director of the Portuguese TEQBALL Federation. His sporting background is complemented by his expertise in IT, which he used to support Portugal's Ministry of Agriculture for a number of years.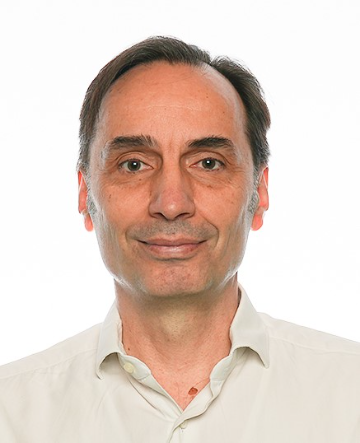 LÁSZLÓ VAJDA - Executive Board Member & Secretary General
Laszlo Vajda, after 25 years in multiple continents working in various event organizers as well as several sports businesses, returned to Hungary following the call of a new challenge to steer Teqball's governing body, FITEQ, and guide the sport to IOC recognition. In the last almost three decades Laszlo was part of nine Olympic Games and five Asian Games as well as numerous international competitions.
Senior Management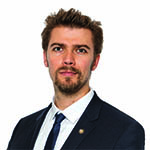 GERGELY (GREG) MURÁNYI – Head of Diplomatic Relations & CSR
Greg has been part of the senior management team since the establishment of FITEQ. With academic and professional experience in communications, media, and international relations, he is responsible for the delivery of three key areas: diplomatic relations, sport for peace and development, and sustainability targets aligned to UN SDGs. As part of this remit, in 2021 FITEQ became a signatory to the UNFCCC Sports for Climate Action Framework and the UN Race to Zero campaign.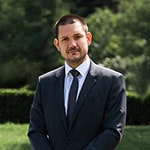 MÁTÉ BOR – Senior Advisor to the President & Chief of Staff
With a degree from the Budapest Business School (in English), and with an extensive sport business background, Máté serves as the Senior Advisor and Chief of Staff to the Presidential Office focussing on campaign strategies, international cooperation, policy development, and commercial projects relevant to the continued growth of FITEQ. Prior to this role, Máté was the Head of International Events and was the chief organiser of the 2018 World Championships.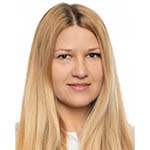 dr. MARIANNA ERDEI LL.M – Legal Director
dr. Marianna Erdei joined FITEQ in early 2021 as Legal Director and is responsible for ensuring the Federation continues to comply with its regulatory statutes. Additionally, she leads in the areas of contract, sport, compliance, and competition law. Educated in Hungary and France, dr. Erdei has more than 15 years of legal experience and speaks English, Hungarian, French and German.
ARTUR (PAPI) PAPIZSANSZKIJ – Head of Digital & Marketing Services
As the Head of Digital & Marketing Services, Papi is responsible for overseeing FITEQ's marketing scope, campaign strategies, social media interfaces, digital engagement, and developing the brand image and placement. As part of this, FITEQ ranked seventh overall in the BCW International Federation 2020 and 2021 Social Media Ranking, whilst at the same time second amongst non-Olympic sports. Papi is also a former professional footballer who played in Hungary, Brazil, and Italy.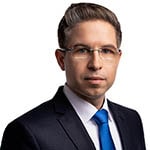 MIKLÓS KUN - Chief Financial Officer
Miklós holds a master's degree in Accounting and Finance and is a qualified Chartered and IFRS Certified Accountant with more than 15 years of professional experience in managing finance operations, auditing and as a Business Controller. Having been appointed Chief Financial Officer in July 2021, Miklós is responsible for managing FITEQ's overall finances, including budget performance, risk management, and statutory compliance.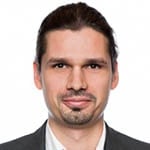 LÁSZLÓ BÁRDY – IT Director
László joined FITEQ in March 2019 and is responsible for IT functions including SQILLER, web and mobile development and IT Operations. Prior to joining the TEQBALL family, he held various technical management positions in software and aviation industries and has over 10 years of experience in successfully planning, building, launching, and scaling web & mobile apps.