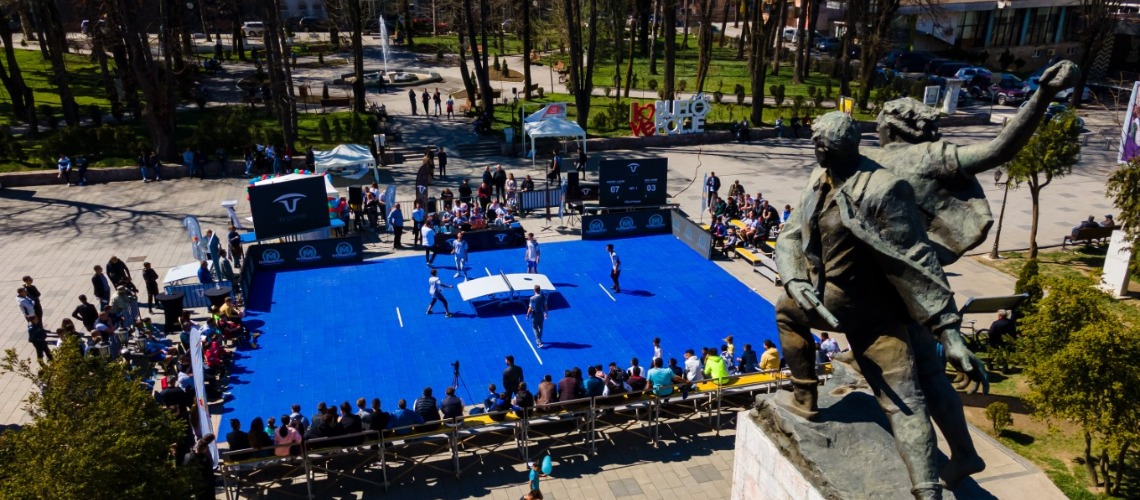 International Roma Day celebrations marked by teqball competition
A teqball event featuring high-level players and aspiring young teqers was hosted in the town of Bijelo Polje in Montenegro
A teqball event featuring high-level players and aspiring young teqers was hosted in the town of Bijelo Polje in Montenegro on 8 April, as part of the country's International Roma Day celebrations.
The event was organised by the Teqball Federation of Montenegro, in partnership with the region's Centre for Sports and Recreation, and inlcuded a competition between senior international players, before a series of fun, inclusive activities for children.
Montenegrin football players joined teqball players of all levels at the event, which welcomed Romani people, as well as people of other ethnicities, demonstrating how sport can unite people of all backgrounds through a shared passion and shared values.
In 1971 the date of 8 April was declared International Roma Day at the first World Romani Congress, organised by the Comité International Rom. The 1971 congress was the first Roma attempt at international cooperation, with 8 April established as the date to annually celebrate Romani culture and raise awareness of the issues facing Romani people.