FITEQ calls on Teqball to show solidarity on World Refugee Day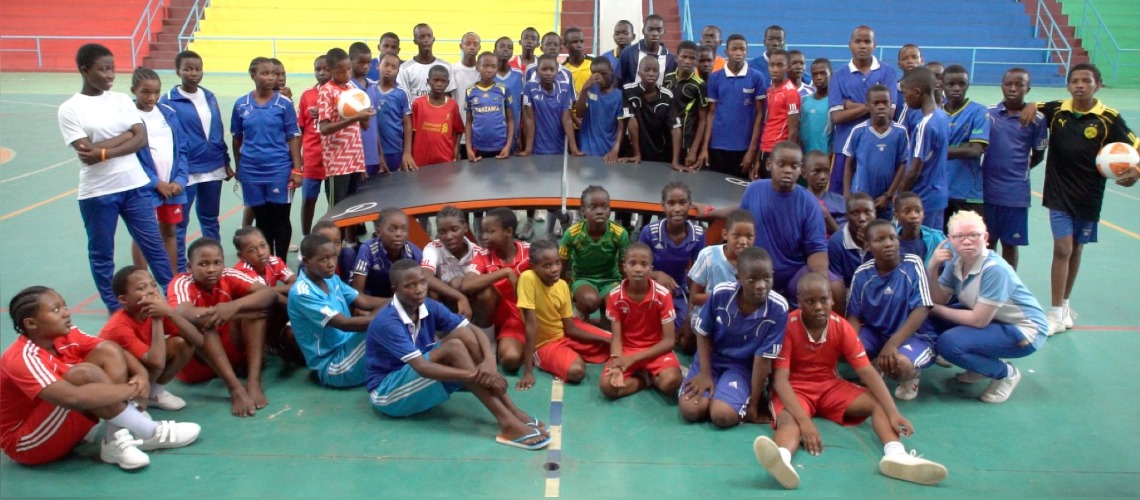 FITEQ calls on Teqball to show solidarity on World Refugee Day
The International Teqball Federation (FITEQ) stands in solidarity with refugees all around the world, and on World Refugee Day the federation is calling for all stakeholders in the teqball family to show their support to those who are most in need.
FITEQ is a member of the Sport for Refugees Coalition, which is an initiative co-led by the Olympic Refuge Foundation, the UN Refugee Agency (UNHCR), and the SCORT Foundation. Supporting refugees is a core pillar of FITEQ's global CSR strategy, with FITEQ aiming is to use teqball and para teqball to provide hope to refugees around the world and promote the Olympic values amongst disaffected and displaced communities.
Building on the success of a long-standing partnership with Peace and Sport, where FITEQ has been part of the Live Together programme in the Zaatari Refugee Camp in Jordan, FITEQ launched a dedicated support programme for refugees under the banner of Table of Peace.
Following the launch of the Table of Peace programme in February 2021, FITEQ has been working alongside its National Federations, as well as governments and NGOs, to use teqball to build a better and brighter future. FITEQ Head of CSR and Diplomatic Relations Gergely Murányi said, "The aim of the programme is to engage young people in sporting activities to help provide an escape from the challenges they face on a day to day basis, whilst also teaching them transferrable skills and key values such as teamwork, inclusivity and integrity. The situations these people in are desperately sad and everyone in the teqball family should make it a priority to show solidarity with refugees all around the world."
World Refugee Day is an international day designated by the United Nations to honour refugees around the globe. It falls each year on June 20 and celebrates the strength and courage of people who have been forced to flee their home country to escape conflict or persecution. World Refugee Day is an occasion to build empathy and understanding for their plight and to recognize their resilience in rebuilding their lives.
20 Jun 2022