Data shows value of a successful first service in teqball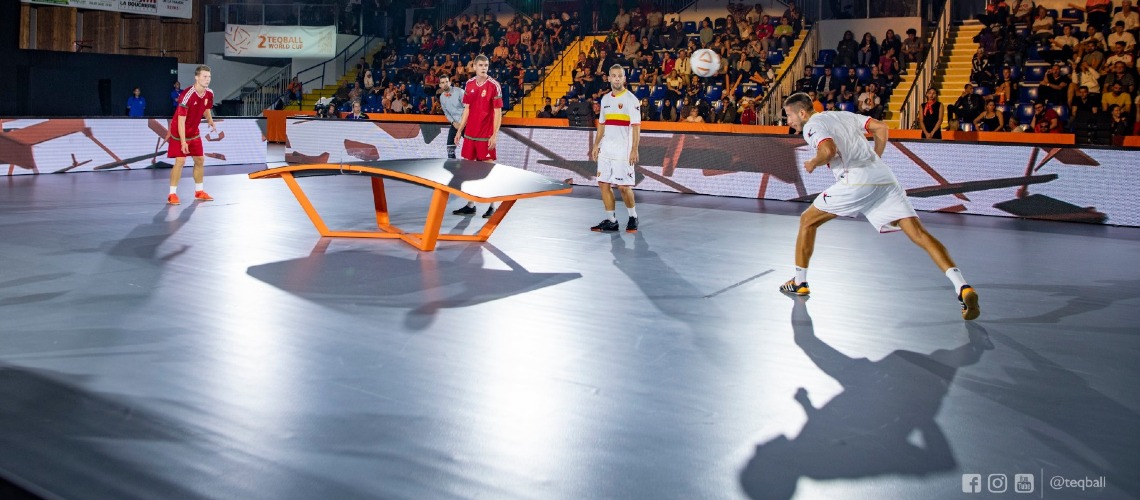 Data shows value of a successful first service in teqball
A quantitative study led by data experts in the FITEQ education team has analysed the impact of the service in teqball doubles on the outcome of a rally. Seven events in four countries (Cape Verde, Hungary, Italy and Poland) were part of the study, which will help inform athletes, coaches and National Federations as they look to continue drawing upon data to develop their elite level players.
The study follows analysis earlier this year, which looked at the impact of the service in teqball singles on the outcome of a rally. Following positive feedback on this study from the global teqball community, the FITEQ education team set out to provide insights on the same topic but for teqball doubles.
The analysis was based on 30 matches and 1,427 rallies across seven competitions, which were held between 20 May 2021 and 30 July 2021. The first part of the study was to establish the percentage of successful first services and then the percentage of successful services or double faults. In the rallies analysed, it was found that 724 (50.47%) were successful first services, 637 (44.63%) were successful second services, and 66 (4.63%) of the services were double faults. With only half of first services successful and over 90% of second services successful, it is clear that players attempt to seek an advantage with an attacking first service, before reverting to a more conservative second service to avoid a double fault.
It is clear why players adopt this strategy. When a first service is successful, the serving player wins 55.6% of the rallies, losing only 37.7% and with 6.6% repeated due to an edgeball – a clear advantage. Conversely, when executing a lower risk second service, the serving player only wins 43.8% of rallies on the second service, losing 48.2% and with 8% repeated.
Whilst not exhaustive, and with further data collection and analysis planned in the coming months, the study clearly shows that serving is an advantage when players execute their first service successfully. However, when the first service is unsuccessful, the serving player is more likely to lose the point than win it.
The full study can be found - HERE
08 Sep 2021