Interview: Romanian Teqball Federation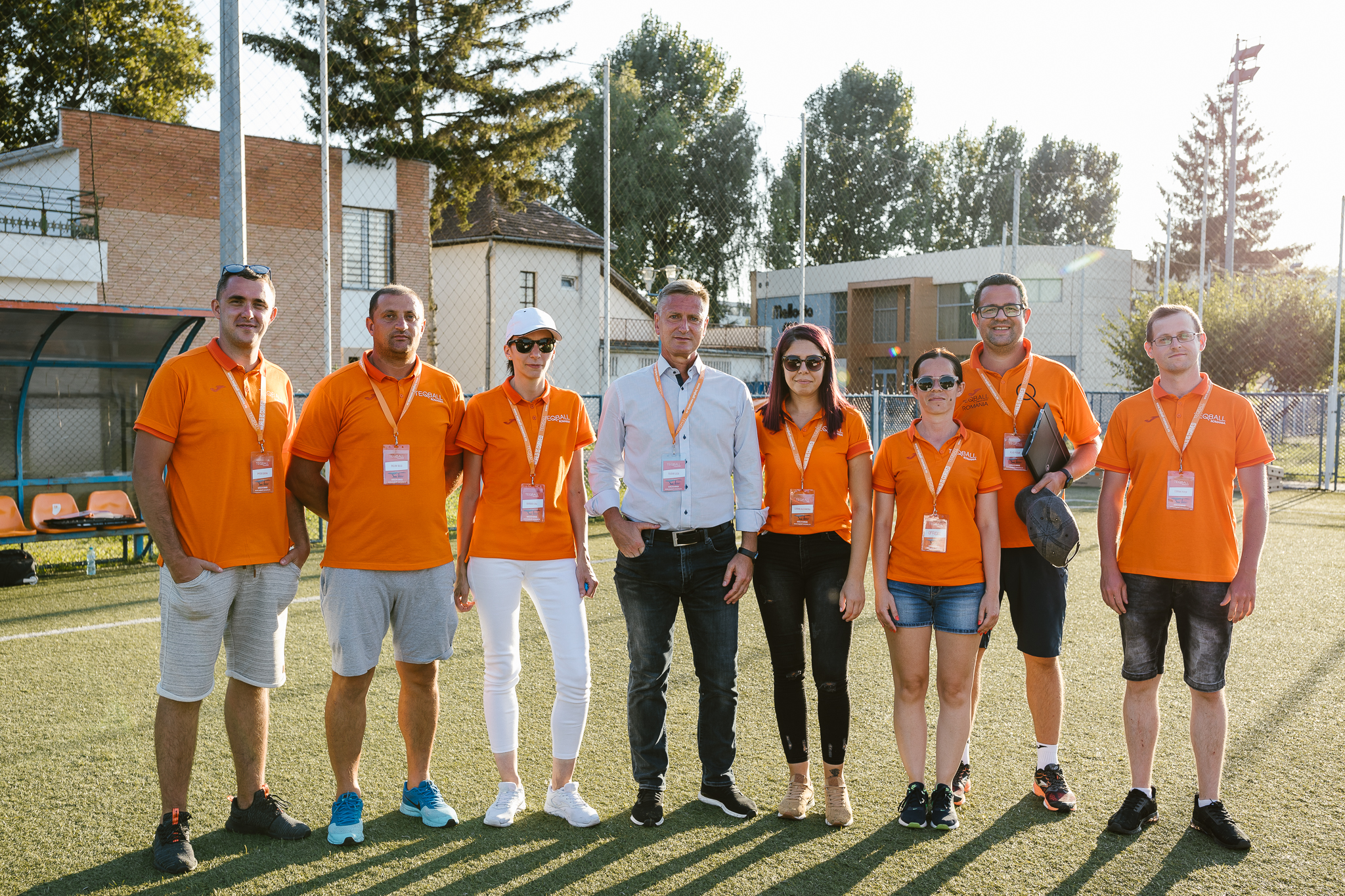 Interview: Romanian Teqball Federation
INSIDE TEQBALL - STORIES FROM THE TEQBALL WORLD -
Vlad Podar is a key driving force behind the development of teqball in Romania, a country that has been part of the teqball movement from the beginning and has secured two gold and three bronze medals in the World Championships. Podar is the Business Development Manager at Teqball Romania and, together with President Teodor Luca, is providing opportunities for the next generation of teqers to add more medals to the country's tally. Both Podar and Luca have vast experience in sport, currently working for Joma Romania and having held various other football and futsal management roles in the past. Despite the challenges of COVID-19, Podar is optimistic that teqball has a bright future in Romania.
Do you remember the first time you experienced the curved table? Why do you think it is so addictive?
I started seeing videos after the World Championships in Reims, where I saw Romania's Barna Szecsi win the singles gold. I know him from when our teams used to play futsal against one another, so I was surprised to see him in another sport but this also helped me discover teqball! It was very interesting for me as it was something completely new. People always say Brazilians can practice football everywhere - on sand, indoor, outdoor, against a wall - but the curved table was something no one had thought of before!
The Romanian team is well known within the teqball community as Gobek Team is one of the first who started to play and practice the sport. When did you first start to think about establishing the National Federation?
From the start of 2019, I became even closer to the sport and want to thank FITEQ General Secretary Marius Vizer Jr for this. Mr. Vizer was particularly passionate about developing teqball in Romania and establishing a National Federation, and I was very happy for the opportunity to be involved. This was the moment when there was just one more step for us to bring teqball to Romania and to establish a National Federation in our country. Our objective is to bring this sport to a top level as we did with a brand that no one has any idea about before we brought it to Romania and we have successfully developed it, achieving the point where we became Romanian National Football Federation's partner.
Our team has over 20 years' experience in sport, organising events for football, futsal, running and others. Teqball was a new challenge but with our experience, it made it a little bit easier! Since the start of 2019, we have been committed to developing the teqball movement all around Romania, building on its existing popularity in certain areas of the country.
Why do you see such great potential for this sport in Romania?
It has great potential because of the natural link with football, a sport which people in Romania are very passionate about. We have been able to build relations and give tables to, football teams in the country and have football players as Teqball Romania ambassadors. This has opened doors to form partnerships with other sports, schools, universities, cities and communities. This will continue to be our priority as we aim to have as many tables as possible around the country.
How far have you come with the establishment process, noting that in Romania it is quite a complicated and long process to set up a recognised sports federation?
This is the main obstacle, not just in Romania but also in many other countries in Europe. To set up a sport federation that is recognised by the Sports Ministry is a very long process. First you have to submit all of the necessary paperwork, then the Sports Ministry will put prospective federations under supervision for at least six months so they can see the development of the sport, then sports are eligible to become recognised. This is further complicated when there are national elections and you have to rebuild the relationship with the Sports Ministry from the start! That said, we are making great progress and we hopefully will have a recognised Teqball Federation soon.
You have been making great progress recently with a National Challenger Series Round 1 undertaken, whilst more and more football clubs are using Teq tables. Can you provide us with some data on the number of clubs and players you have?
Each month we let FITEQ know about the development in Romania. At the end of September 2020, we had 18 clubs with an official teqball section and a further 40 clubs in the process of doing the same. Regarding players, we have approximately 70 players playing a high-standard regularly in these clubs. Cities are also organising local tournaments each week and we have seen in the COVID-19 pandemic more people playing in these events because it is easier to play teqball than other sports within the current restrictions. Since March, football has been banned at a grassroots level, but teqball has been a way to keep these people active during this challenging time.
You are coming from the sport industry and have a lot of connection within the football sector. What is your strategy to create awareness and to convert awareness to participation?
We have connections with the football sector, which is of course the main sport in the country. However, football clubs have strict schedules so we are also trying to take teqball on its own journey, which we are doing by forming partnerships with others in the sports industry and also in communities. One of our main goals is to take teqball to the thousands of students in universities, but this has been impacted by the COVID-19 pandemic as students are learning online from home at the moment. However, the universities are excited to be part of the teqball movement and once the COVID-19 situation improves, we will be able to reach this goal. Certainly, some of our plans have been delayed but we will continue to work hard to build awareness of the benefits of teqball, harness its popularity on social media and get more people playing the sport.
Teqball Romania has received financial help from Joma Romania, which supported all of the expenses related to competitors' accommodation and vouchers. This has, and will continue to be, a way to offer athletes a great experience in the journey of becoming a teqer.
What are your plans for the next one or two years in terms of hosting international teqball events?
We are very interested in hosting a major international teqball event in Romania as the sport has a lot of potential and this would be a big boost for our journey. This is one of the key points in our plans for next year and if COVID-19 improves, Teqball Romania will apply. We have everything needed to host such an event either indoor, or outdoor by the Black Sea for a beach competition, but for now we need to wait and see what will happen. As we have seen with the National Challenger Series, we had a successful first round and we are planning round two in November, however we are still dependent on the COVID-19 situation permitting the event to go ahead.
The Romanian team has been very successful at the Teqball World Championships winning a total of two gold and three bronze medals. How do you evaluate the progress in 2020 noting that you have some new rising stars like Apor Gyorgydeak?
I can say that in August and September, we held the first two big competitions in Romania. These events were the first time that the best players in the country all competed in a national tournament together, allowing us to see who the best player is. In the singles, both finals were played by Apor and Barna Szecsi, with Apor winning both matches, which were very close and high-quality contests.
Apor has progressed a lot since the World Championships in Budapest last year and he has two main advantages that will help him be the best in Romania. He no longer plays football, which allows him to train teqball every day and he has age on his side compared to Bárna. That said, they are both very talented players and we want to give them both the chance to keep competing on a high level nationally and internationally. As a young player, we think Apor has the chance to become one of the best players in the world.
What are the plans of the Federation for the rest of 2020 and beyond?
Firstly, we want to gain official recognition for the federation. We are making good progress and we hope to get there soon. Secondly, we want to host one or two more rounds of the National Challenger Series, so that we have hosted three rounds by the end of January. For now, the plans for development depend on what happens with COVID-19. We hope we do not go back into another lockdown, as this would mean we cannot continue hosting competitions for our athletes.
For next year, we want to host a high-level international competition, continue developing the clubs and bring more players to the teqball movement. In the last two competitions, I was very happy to see the participation of players from cities all over Romania, who are all now registered on the FITEQ platform. This will help us attract more players, establish more clubs and have more tables. We want the sport to be known in every city in Romania!
How has COVID-19 affected your everyday life? What strategies and measurements have you implemented to keep the Romanian teqball family engaging with teqball?
Most of our progress has been made online rather than face-to-face which has been a challenge, but has been essential to keeping the movement going. We have tried to give Teq Lite tables to as many clubs as possible through the FITEQ Club Development programme, helping provide more opportunities to new players. On this note, I want to thank FITEQ and its leadership for the support we have been given through this programme. We have seen a passion for the sport amongst people who were unable to play football throughout the past months and have instead been able to stay active through playing teqball.
And lastly, what has been your best moment in teqball, throughout your involvement with the sport and the Federation?
The best moment for me was the World Championships in Budapest last year, because this showcased the development of the sport in Hungary and all over the world. I have been involved in sport for many years and in marketing and management of clubs and I could see all the possibilities of building the teqball brand globally. I know in Hungary, teqball and all sports are supported by country's passion, especially in the high-levels of government. In Romania, it is a little bit different but we will keep showing how sport can help build our country's image on an international level as well!
Thank you for the interview and good luck with all your endeavours with teqball!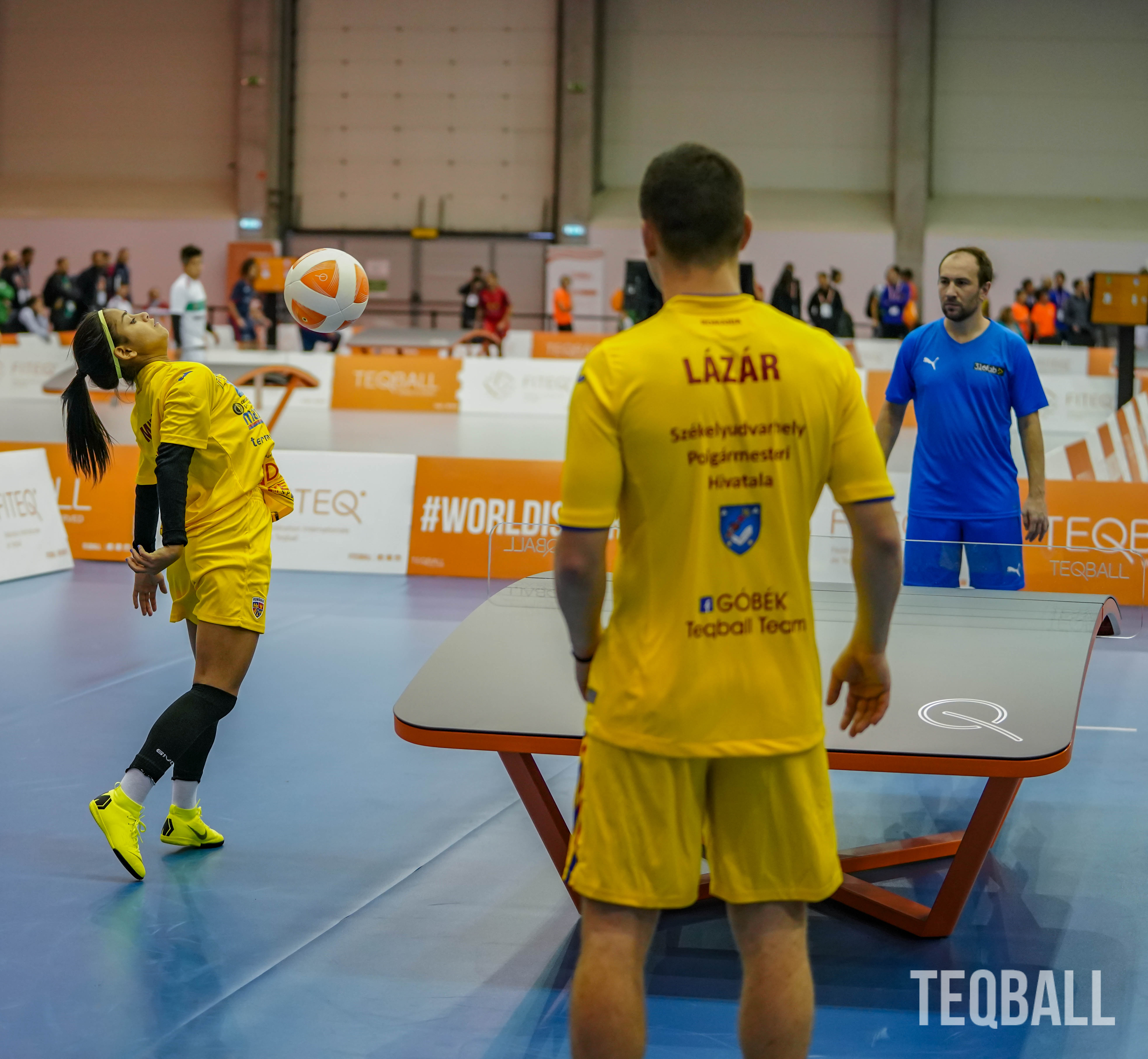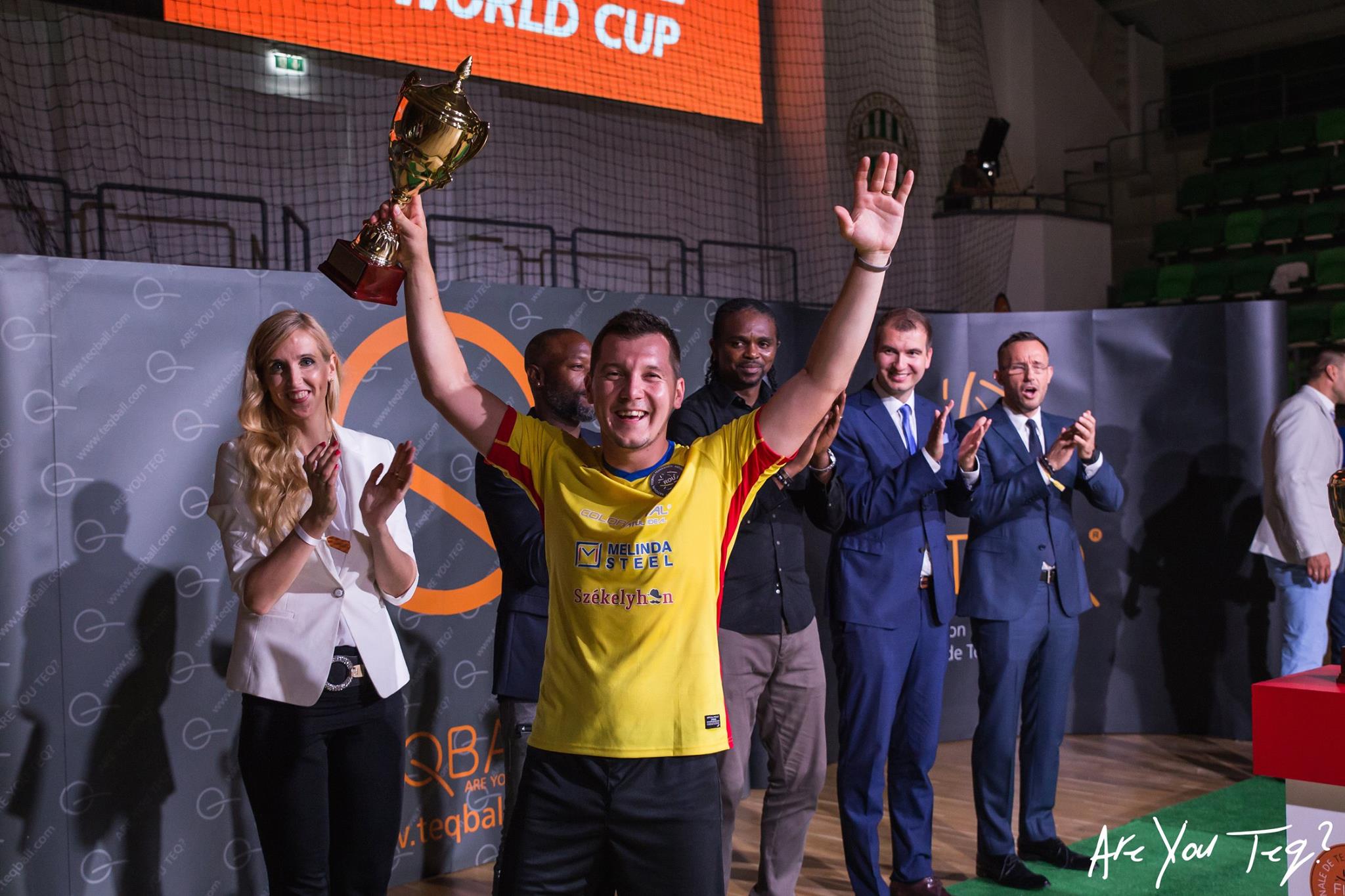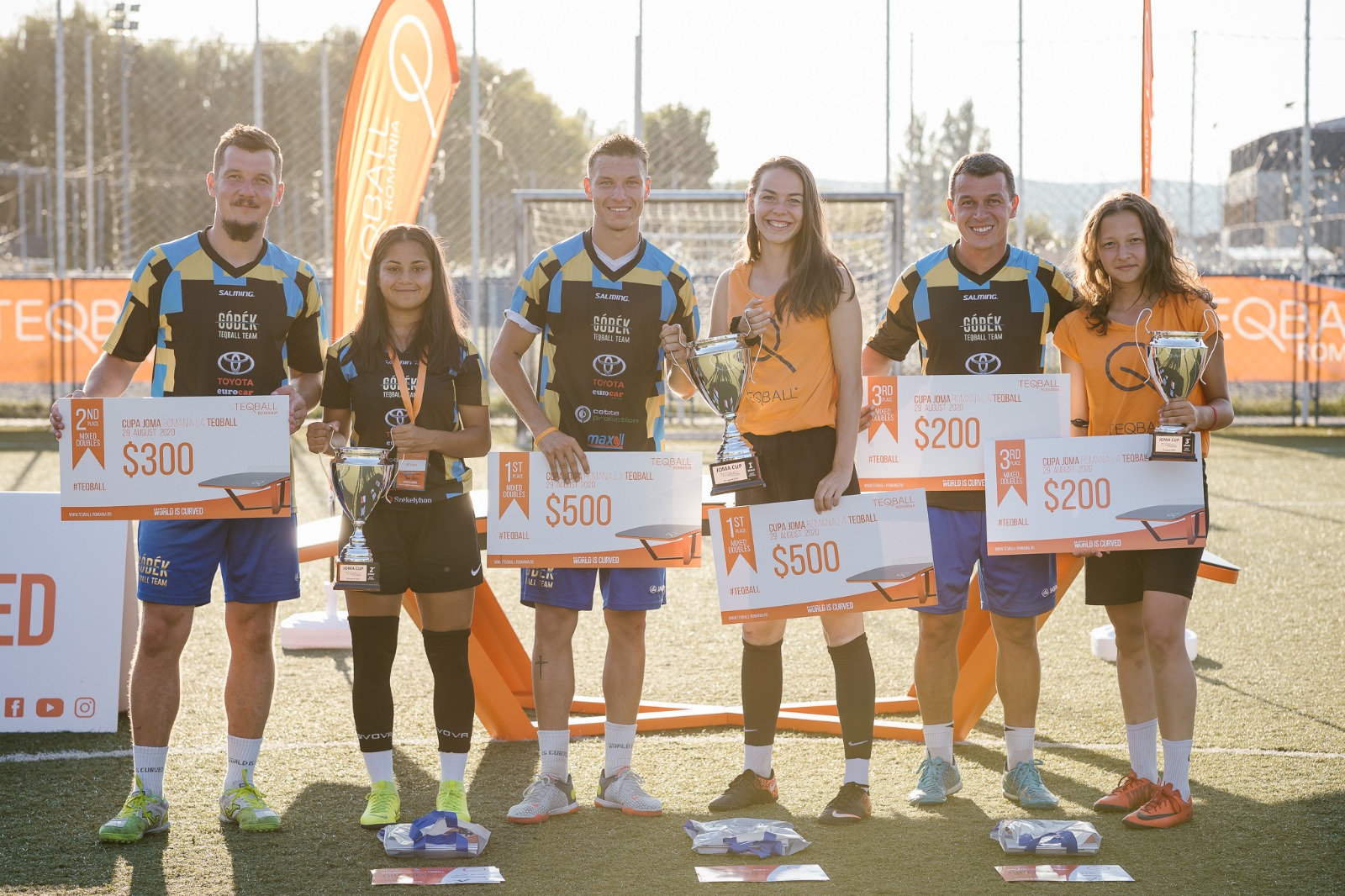 22 Oct 2020