Para teqball star to compete against world's best teqball players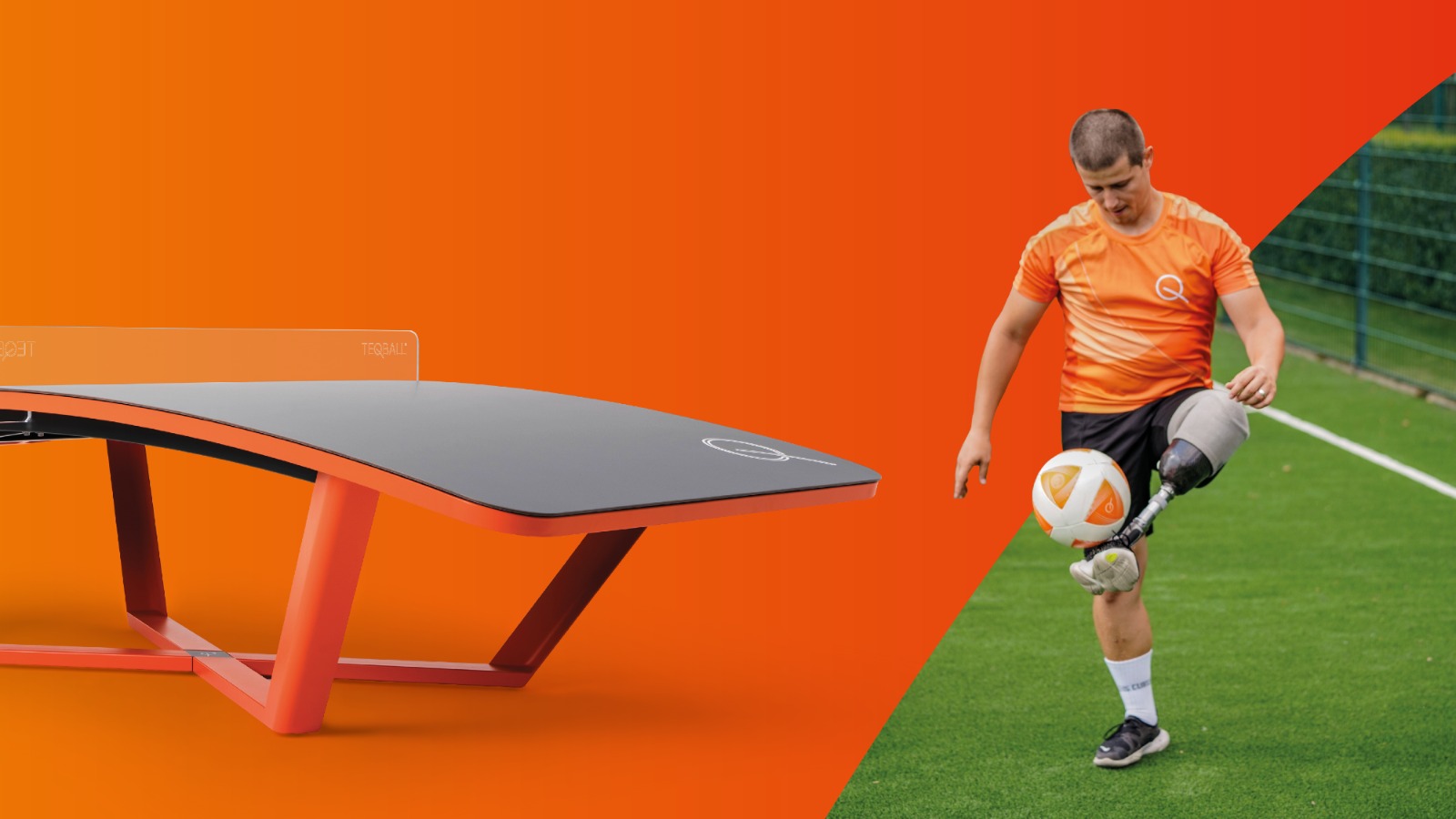 Para teqball star to compete against world's best teqball players
Para teqball player Attila Laszlo, who is a pioneer of the sport, will compete in a teqball Challenger Cup this weekend (24 April), where he will face the top 5 singles players in the world. Laszlo's participation will be an inspiration to the growing para teqball community, following its official launch in March this year.
The Challenger Cup in Budaörs, Hungary, features Adrian Duszak (Poland), Apor Gyorgydeak (Romania), Julien Grondin (France) and Hungary's two leading stars Adam Blazsovics and Csaba Banyik, as well as a host of other world-class players. Banyik will be looking to secure his second successive Challenger Cup singles title, after his victory in Rácalmás earlier this month.
Ahead of the event, Attila Laszlo said:
"I am very proud to represent the para teqball community by competing in an extremely high-level teqball event alongside the world's best players. The recent launch of para teqball has inspired me, and hopefully a whole new generation of teqers, and made us realise that we should never set ourselves limits. I am grateful for the support FITEQ is providing to para teqball players and the platform they are giving us. I hope I can showcase the skill and tenacity of makes para teqball players in this weekend's Challenger Cup event and in doing so encourage more people to reach for their dreams."
This weekend also features two National Challenger Series events in Africa, as players look to secure their places in the 2021 Teqball World Championships. Both Ivory Coast (23-24 April) and Sierra Leone (24-25) will host Round 4 of their series. Teqball's growth in Africa has been impressive in recent months, supported by FITEQ's Teqball Roadshow programme that is being led by General Secretary Marius Vizer Jr to help accelerate the progress of National Federations.
Event details and results, as well as all teqball news and information is also available on the FITEQ App, which can be downloaded in the APP STORE and the GOOGLE PLAY STORE.
23 Apr 2021