FITEQ appoint Marius Vizer Jr as General Secretary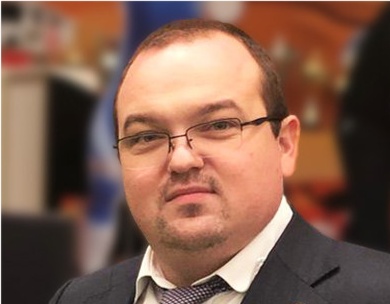 FITEQ appoint Marius Vizer Jr as General Secretary
The International Teqball Federation (FITEQ) Executive Board appointed Marius Vizer Jr as the organisation's new General Secretary following the General Assembly of the organisation held in the FITEQ Headquarters in Budapest on the 8th of December.
Vizer Jr is already a member of the FITEQ Executive Board, currently holding the position of Head of International Relations. He will take over as General Secretary from Jason Kirkbride, who will remain a Board member.
Vizer Jr has been at the heart of teqball's development, travelling to 25 countries in the past year to help promote the sport and establish new national federations.
As General Secretary, Vizer Jr will be integral to the professionalisation of FITEQ, with the Federation seeking to continue its global growth. He has extensive experience in sports administration, having also worked in a number of senior positions across a variety of different sectors. Vizer Jr also speaks English, French, German, Italian, Hungarian and Romanian to a professional level.
"It's an honour to be given the opportunity to help bring teqball to people all over the world as the Federation's general secretary," he said.
"FITEQ has just organised the biggest-ever Teqball World Championships, where we saw 58 countries competing to be crowned the best in the world. This capped a record-breaking 2019 for FITEQ, but we are under no illusions that there remains a long way to go before we reach our goals. As general secretary, I will work as hard as possible to ensure FITEQ and the sport of teqball continue to flourish in 2020 and beyond."
15 Dec 2019