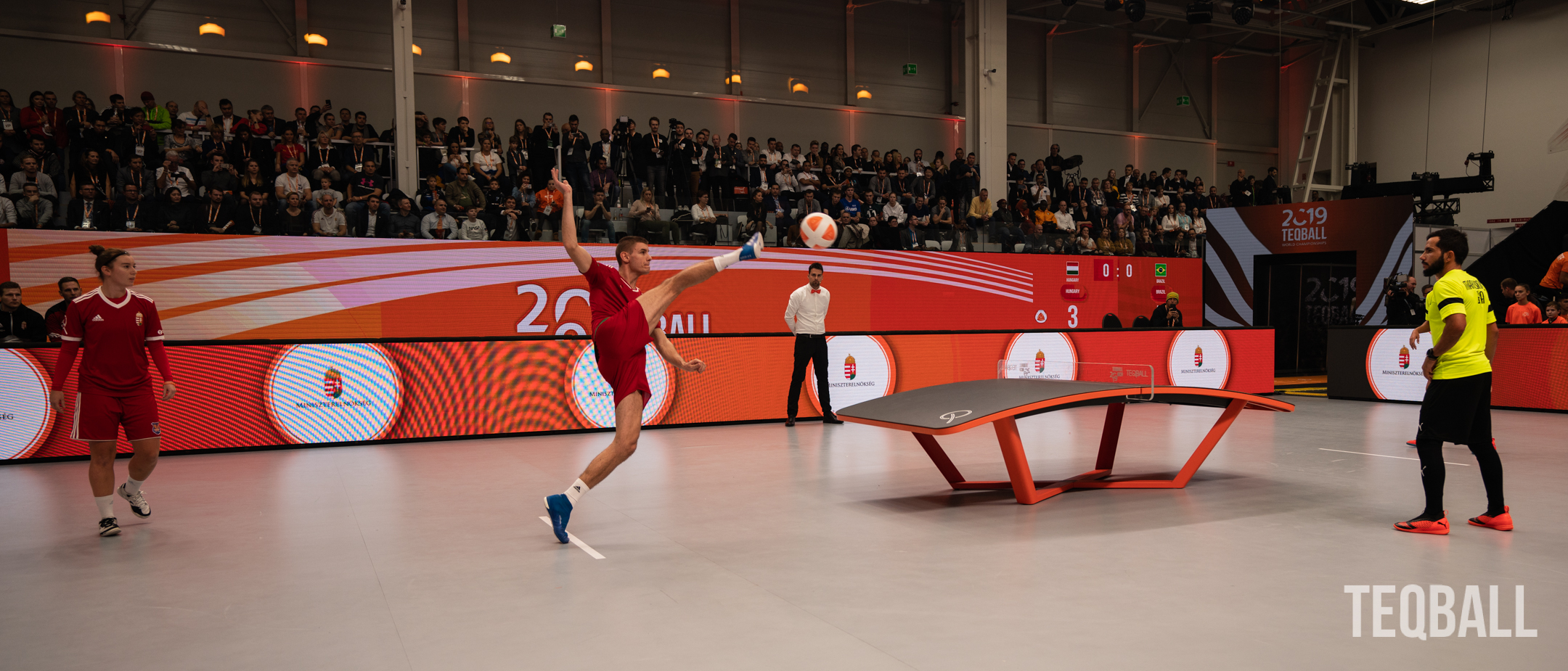 FITEQ General Assembly votes for headquarters to return to home of teqball
The International Federation of Teqball (FITEQ) hosted a virtual General Assembly on 12 December, where the key decision was the approval of FITEQ's official seat transferring from Lausanne to Budapest.
The home of teqball will now be the official head office, as well as the operational office for the sport's governing body. The decision follows the introduction of a new Sports Law in Hungary that provides International Federations with numerous operational benefits.
The virtual General Assembly was attended by 79 National Teqball Federations, across all five continents. Despite the challenging circumstances in 2020, the General Assembly highlighted the progress teqball has made this year, notably the:
Exponential rise in the number of National Federations, clubs and players that enabled FITEQ to achieve GAISF full membership;
Development of robust anti-doping policies with WADA, the ITA and GAISF that resulted in WADA approval of FITEQ as an official Signatory to the World Anti-Doping Code;
Launch of FITEQ's online education platform in seven (7) languages, supporting the progression of coaches, referees, and athletes around the world;
Global engagement with governments, international organisations and NGOs that helped teqball have a positive impact in the communities that need it most;
Federation's innovative digital strategy that has led to a social media following of over three million;
Launch of the FITEQ app on the App Store and Google Play Store, giving teqers on-the-go access to all the latest news and information.
FITEQ President Gábor Borsányi said:
"From the very beginning, FITEQ's goal has been to inspire people all around the world and to be an example of how sport can bring people together as one. As we gathered the global teqball family for a virtual General Assembly, we were able to reflect on how we've done this in the most challenging circumstances this year. We are deeply grateful for the resilience and hard work shown by our National Federations and athletes around the world; they are truly the beating heart of teqball. We can look back on the progress made in 2020 with pride, but now we must focus our attention on our goals for 2021. There is so much to look forward to and we are sure that next year will be our best one to date."
The General Assembly also approved the audited Financial Report, updated statutes, annual report, and numerous sport-related policies.
12 Dec 2020