Last chance in Podgorica to qualify to the EG
The Land of the Black mountain hosts the fourth tournament of the European Teqball Tour as the last occasion for athletes to qualify to the European Games.
In the middle of the upcoming summer, Kraków will host the best athletes of Europe in multiple sports. Teqball is one of the two contests which will be held in urban areas - next to the old market in the downtown - brings sixteen different nations' teqers to the one of the most well-known Polish city.
In five categories, 149 athletes will face each other from 4 different continents. The Teqball Tour Podgorica starts at 28th of March.
As the first occasion outside of USA for the current world champion in women's singles, Carolyn Greco will also compete. Besides the singles category, the American steps to the table alongside with Frankie Diaz in mixed doubles, while Diaz paired up with World Ranking #17 in men's doubles, Bartlomiej Franczuk from Poland.
With 49 female participants, Podgorica tied the record among Teqball Tour events.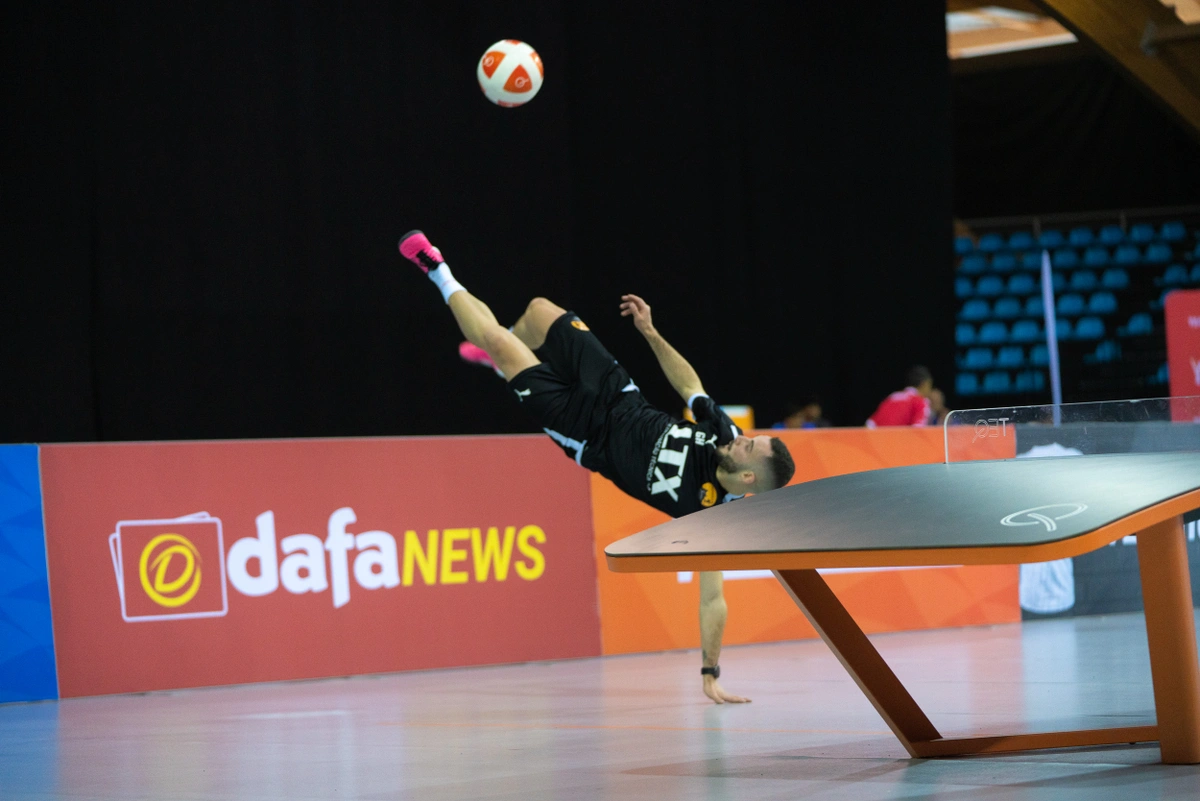 Two-time world champion Csaba Banyik, the 'King of smashes' continued his path of success and added two more trophies to his sensational collection with fifty FITEQ awards.
Izsak Anna competed again in Madrid, and she not just challenged to opponents but won the women's singles category. In Podgorica, she will be the one to beat.
The French Amelie Julian, who finished twice as runner-up in Los Angeles at the second USA Teqball Tour in 2023 and took home the bronze medal from Madrid in women's singles as well as Zsanett Janicsek the winner of Budapest in 2022 and the debuting event in 2023, Skopje will both play for singles' throne.
Lea Vasas team up again with Janicsek and Adam Bako. Both duo won their category in Nuremberg in 2022 at the world championships. Vasas gathered a silver and a bronze in Madrid.
Five-time world champion medallist Adrian Duszak as well as the record champion with four, Adam Blazsovics and current title holder Apor Gyorgydeak are both aim to the top in men's singles. From 72 athletes, the top 16 by World Ranking positions are seeded.
Two-time WCh winner duo Nikola Mitro/Bodgan Marojevic will face the challenge again to win their first trophy in 2023 together.
Watching live the finals on TV, tune to RTCG (MNE), TvStart (RUS) & Sport2 (HUN). To re-watch the happenings in the capitol of Montenegro, do not miss our magazine at Eurosport.
Every match at Table 1 from Montenegro will be streamed on FITEQ's Youtube channel. The most exciting games at Table 2 can be followed on our Instagram and TikTok sites.
24 Mar 2023