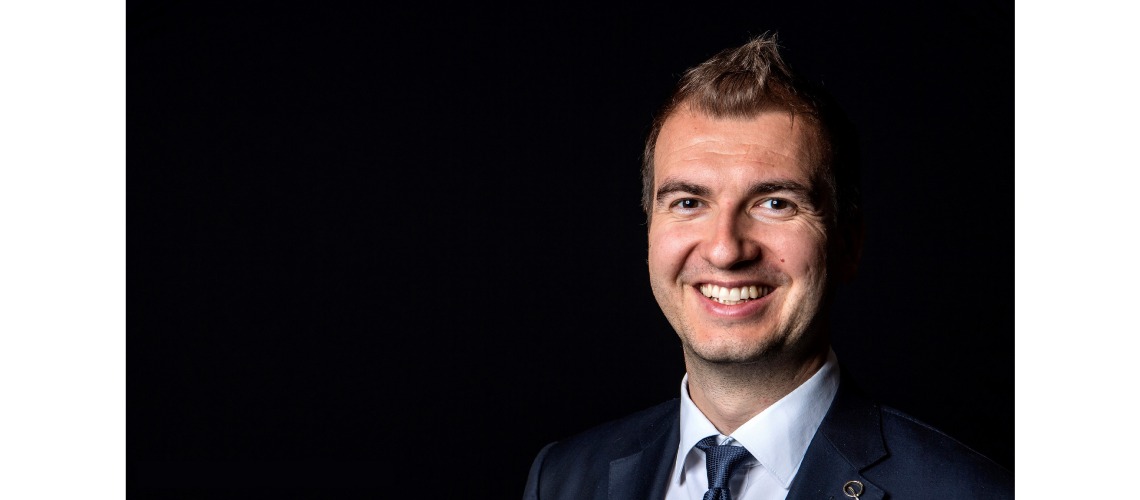 Viktor Huszár: Teqball's rapid USA rise is driving our Olympic dream
All sports, without exception, dream of being a part of the Olympic and Paralympic Games. At the International Teqball Federation (FITEQ), our Olympic aspirations are geared towards Los Angeles in 2028.
We know this is ambitious, and we appreciate that we have a long way to go to achieve this dream, but being bold is what has inspired teqball's global growth in the past 10 years.
Most recently, teqball and Para teqball has seen a dramatic rise in the United States. The combination of the fast-paced and dynamic style of our sport, with the endorsement of football and entertainment stars, has resulted in thousands of young teqers emerging every day across the country.
Teqball's rapid rise in the United States received further impetus following the allocation of funding from the City of Los Angeles earlier this year.
The Department of Recreation and Parks (RAP) has been granted $7.7 million (£5.7 million/€6.7 million) by the LA 2028 Organising Committee for the financial year 2021-2022 to support and enhance youth sports engagement.
Teqball features as part of the RAP's Youth Sports Programme (YSP), which is aiming to overcome barriers of entry into sport for young people, with a particular focus on facilitating opportunities for disadvantaged communities. As a sport for all that seeks to provide a platform for everyone to lead a more active lifestyle, regardless of age, gender or background, we were delighted to contribute to this initiative.
Multiple Olympic sports are a part of the YSP, while teqball features as a non-Olympic sport as one of two pilot programmes to promote sporting opportunities across the city. Our inclusion follows the successful development of the sport throughout the US, but particularly in Los Angeles, which is home to three of the top six doubles players in the world.
The RAP has identified 20 sites throughout three regions in Los Angeles where teqball lessons are being offered on a weekly basis. This is critical to our vision of providing opportunities for everyone to enjoy teqball, regardless of age, gender, background or ability.
Indeed, the efforts of the Los Angeles 2028 Organising Committee and City of Los Angeles' to provide chances for young people to be more active is a great example for the whole sports movement. It is very closely aligned to what we are trying to achieve at FITEQ, so to be a part of this programme is a real honour.
Teqball in the US is going from strength to strength and through the YSP we hope to bring more new people into our global community. However, it is not just in Los Angeles that we are reaching new audiences.
Teqball is growing rapidly across the country, with over 15 states having already organised FITEQ-sanctioned events. Led by the US National Teqball Federation, new players are joining our community every day at both a grassroots and elite level.
Even during the pandemic, which had an unprecedented impact on global sport, teqball as a non-contact, socially-distanced sport was able to continue growing month by month. Now that we are coming out of the other side, the future is bright for US teqball and the support from the City of Los Angeles is providing new and exciting opportunities.
Furthermore, the National Federation President, Ajay Nwosu, has recently been appointed to the LA Sport Council, an organisation that seeks to unite and strengthen one of the most influential and impactful sports communities in the world.
He joins leading sports figures like Olympian and International Olympic Committee Member Anita DeFrantz and will learn a great deal about sports development, as well as contributing to a more equal and inclusive sporting future through his knowledge and innovative teqball spirit.
Across the country, in Miami, we have seen another example of teqball capturing the imagination of young people, particularly females. One of the most exciting things about our sport is that is completely gender neutral and we have women and men competing in the same categories. Aside from equestrian, there are no other Olympic sports that have this reality at the moment. As the Olympic Movement continues to be a leader in promoting equal opportunity, we believe teqball can play a key role in sharing this message.
Whilst we are very excited about our US growth and the opportunities that may bring, our focus continues to be global. We are in the process of introducing a new event portfolio in all five continents with significantly increased prize money to give athletes the chance to be full-time professionals.
This was always our intention but we wanted to reach the critical mass of players and fans to be confident that this can be sustainable. With tens of thousands of players registered around the world, and with over five million followers on social media, it was clear that now was the right time.
The new event portfolio will come into full force next year but we have already started the new era of teqball competitions with the European Teqball Tour. This started in Cervia in Italy and this weekend we are in Chelm in Poland, where athletes are competing for tens of thousands of dollars and fans are enjoying innovative activations that are taking our sport to the next level in terms of in-stadium and broadcast experience.
With all this in mind, and with teqball's inclusion at multi-sport events such as the European Games 2023, the Sanya 2021 Asian Beach Games, and the Asian Indoor and Martial Arts Games, the teqball family has a lot to look forward to in the years ahead.
Our journey is just beginning, but as I say, being bold and being ambitious has helped us reach this point. We will keep adapting and remain open to new ideas and advice, but what will not change is our desire to work hard for our global community and our confidence to dream big.
15 Nov 2021