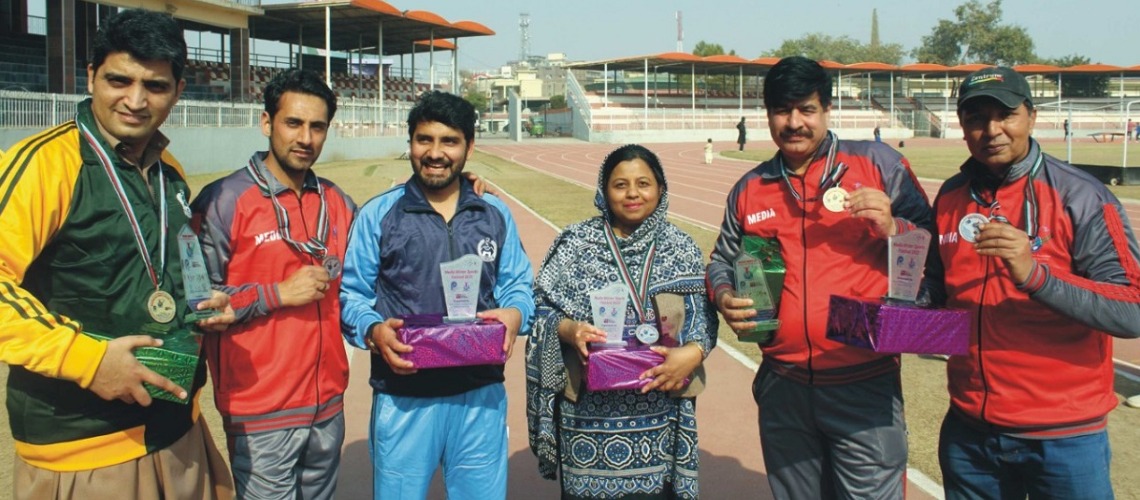 Pakistan's media compete in TEQBALL competition
Leading sports journalists from across Pakistan competed in a Media Sports Gala TEQBALL Championships in the province of Khyber Pakhtunkhwa
Leading sports journalists from across Pakistan competed in a Media Sports Gala TEQBALL Championships in the province of Khyber Pakhtunkhwa on 4-5 February, attempting to write themselves into history as Pakistan's first media championships winner.
The event was organised by the Khyber Pakhtunkhwa Sports Writers Association, in partnership with the Pakistan TEQBALL Federation and the National TEQBALL Academy. Jalal Ud Din, a coach at the National TEQBALL Academy, led the delivery of the competition.
The News International journalist Malik Qaisar emerged victorious from a field of over 100 journalists. with national and regional newspaper journalists, as well as writers from online media outlets, taking part.
After the event Jalal Ud Din said, "The competition was a major success and a really important way to engage with leading journalists in Pakistan. I want to thank everyone from the media who participated in the event. Ensuring our country's sports writers are aware of the developments in TEQBALL and para-TEQBALL, both nationally and internationally, is key to building awareness and increasing participation in the sport. As with all sports, media interest is at the heart of their growth, so we are making it our mission to make sure Pakistan's sports journalists join us on our journey."