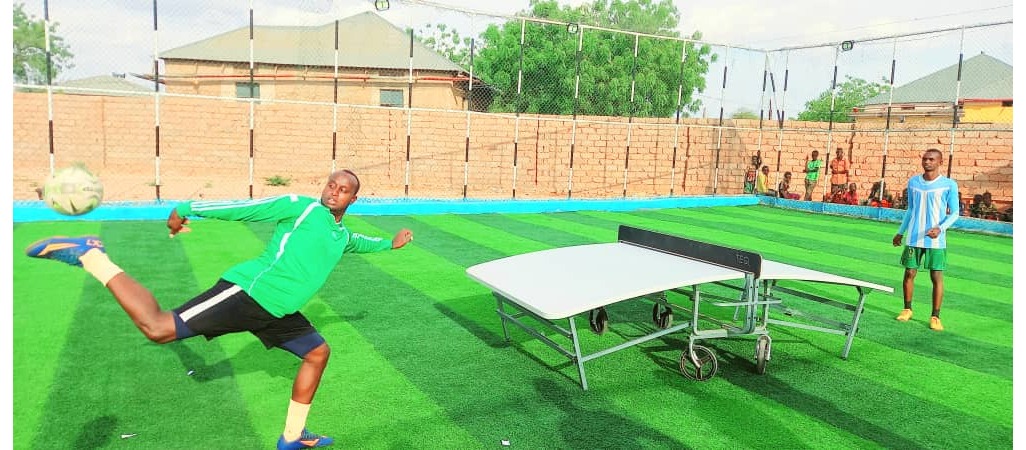 Somali Teqball Federation targets youth communities
The Somali Teqball Federation is organising a national tournament from 20-28 February. The event will take place in the Warta Nabada District, which is one of the larger areas in the capital Mogadishu.
Five teams will compete in the event, which will follow a round robin style format. The teams taking part are Geed Jaceyl, Buur Hindi, Barxada, Xamer Bile, and Buulo Hoose. In addition to providing talented young players with the opportunity to experience a competitive sporting environment, the event is seeking to have a wider social impact.
The Somali Teqball Federation has expressed its ambition to use sport as a way to prevent young people in the capital from being drawn to illicit activities. The federation hopes to promote peace and development through sport amongst the next generation, and wants to build on this event to demonstrate to young people that there are opportunities to excel in sport, either as an athlete, coach, referee, or administrator.
FITEQ Head of CSR and Diplomatic Relations Gergely Murányi praised the efforts of the Somali Teqball Federation, saying: "It is very encouraging to see our National Federations trying to use teqball to have an impact in communities that need hope and opportunity. At FITEQ we have always stated our ambition to contribute to a better and brighter society, and it is great to see federations work towards this ambition through meaningful projects. The Somali Teqball Federation and everyone involved in the event have our full support."
Prior to the competition, there will be three days of training organised by the Somali Teqball Federation. This will include coaching sessions for players and other coaches, practical training for referees, sports medicine workshops, and administrative meetings for the Organising Committee and Technical Committee.
11 Feb 2022