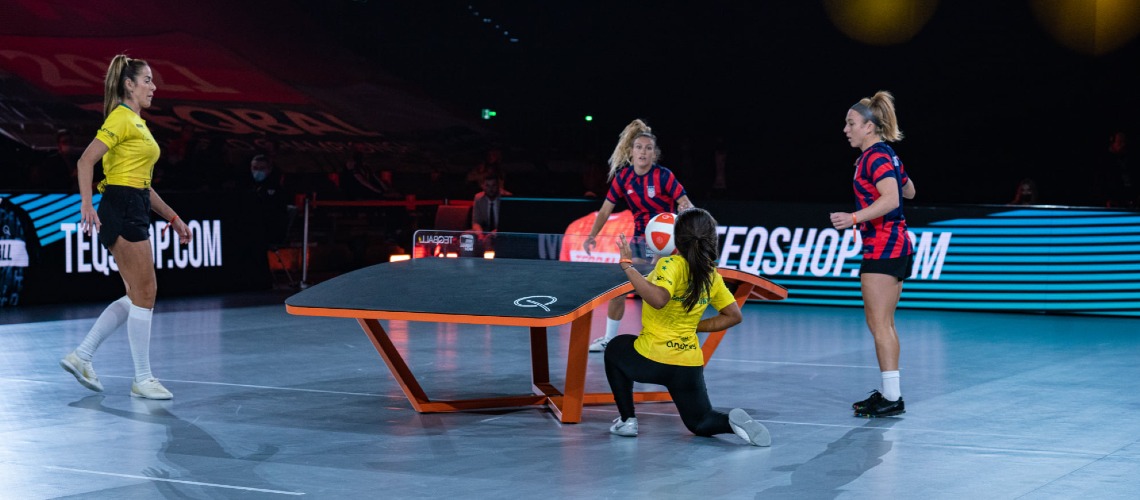 FITEQ joins call to #BreakTheBias on International Women's Day
The International Teqball Federation is proud to join the call to #BreakTheBias and celebrate women's sporting achievements on International Women's Day.
As a gender equal sport that promotes inclusivity as one of its core values, FITEQ strives to ensure everyone in the global teqball family has the same opportunity to fulfil their sporting dreams. FITEQ has always believed that actions speak louder than words and that tangible initiatives must be implemented to truly show commitment to gender equality in sport.
Over the past year, FITEQ has reached a number of significant milestones in terms of its gender equality goals, notably:
The first ever women's singles and women's doubles events at the 2021 Teqball World Championships. In previous years, women and men had the opportunity to compete together in all categories, but in 2021, after significant growth in female participation, the World Championships featured dedicated women's event categories with equal prize money to men.
The formation of 15 FITEQ Committees, with complete gender equality (more here). This included the official formation of the FITEQ Women's Committee, which is focused on researching and promoting gender parity, inclusivity, and diversity in all areas of the sport.
The election of IOC Member Filomena Fortes onto the FITEQ Executive Board. In doing so she became the first woman to be elected onto the Board in FITEQ's near five year history.
Teqball Co-Founder and FITEQ President Gábor Borsányi said, "At FITEQ, we have always been guided by the principle that sport is for all. Teqball truly has no borders, but at the same time it is important to recognise the historical bias towards men in sport. By understanding this bias, we can be part of the solution to making sport more equal. The teqball family is doing this by empowering the brilliant women who we are lucky to have in sport, be they an athlete, a coach, a referee, a National Federation official, or a member of our Board. Guided by them, and with all the support of FITEQ behind them, together we can break the bias."
08 Mar 2022