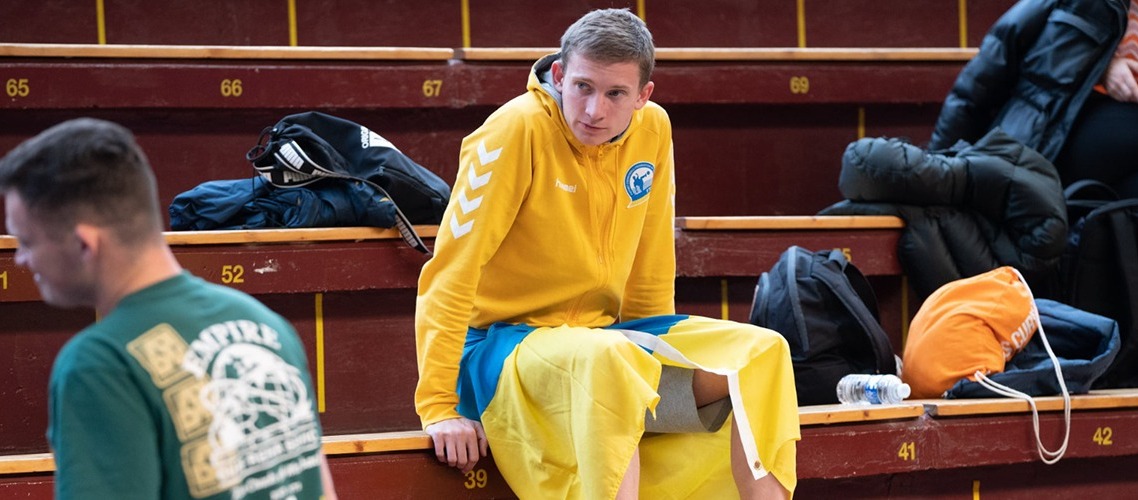 FITEQ urges global teqball family to continue showing support to Ukraine
The International Teqball Federation (FITEQ) is deeply grateful for the assistance National Teqball Federations and clubs have provided to Ukrainian athletes since Russia's invasion, and calls on the global teqball family to continue showing solidarity and support to the Ukrainian people.
The teqball family's support for Ukraine is focused on two key areas: enabling Ukrainian athletes to continue competing in international events, and providing humanitarian aid to refugees. In addition to coordinating event-related support, FITEQ, which is headquartered in Budapest, has provided essential items to the Hungarian Red Cross, which is supporting Ukrainian refugees crossing the Hungarian border.
Teqball Co-Founders Gábor Borsányi (FITEQ President), Viktor Huszár (FITEQ Chairman), and György Gattyán (FITEQ Vice President), said, "Our primary focus as an international sports federation is to support the Ukrainian teqball community. This means providing financial, logistical and indeed emotional support, to enable them to continue training, competing, and being role models at our international events.
"However, at the same time, FITEQ wants to demonstrate its commitment to supporting as many people as it possibly can. As a Hungarian-born sport, and with FITEQ's headquarters in Budapest, the war in Ukraine in very close to home. There are hundreds of thousands of Ukrainians refugees here, and through our actions we want to encourage as many people as possible to support the efforts of the Hungarian Red Cross and other leading NGOs."
On the court, FITEQ is delighted that Ukrainian athletes continue to compete in international teqball events. The participation of four Ukrainian athletes at the Paris World Series (18-20 March) was an emotional moment for everyone associated with the sport. Men's players Ivan Grom and Oleh Usychenko, and women's players Iryna Dubytska and Anastasiia Terekh proudly represented their country in all three event categories (women's doubles, men's doubles, and mixed doubles). FITEQ is honoured to have such admirable role models within the teqball family, and commends the Ukrainian team for their outstanding contribution to the sport, on and off the field.
FITEQ, in collaboration with the French National Teqball Federation (FNTEQ) and Portuguese Teqball Federation, provided financial and logistical support to enable the athletes and their families to attend the World Series in Paris. The athletes competed in the European Teqball Tour in Lisbon (25-27 February) before flying to Paris for the World Series. FITEQ extends its sincere thanks to the two federations for their efforts in making this possible.
FITEQ was delighted to be able to play a part in the athletes' onward travel from Paris, which saw two athletes, and their families, travel to Poland. FITEQ applauds the Polish Teqball Federation for its ongoing efforts to support Ukrainian refugees crossing the border. Meanwhile two other Ukrainian athletes travelled to Israel, whilst one more stayed Paris before they move to a training camp elsewhere in Europe. FITEQ thanks the Portuguese Teqball Federation for exploring different options to accommodate Ukrainian players in the coming weeks.
FITEQ extends a special thanks to Marie-Christine Cavecchi, President du Departement Val-d'Oise, which is the region where the venue of the Paris World Series, CDFAS, is located. President Cavecchi and the CDFAS have shown immense generosity in supporting the Ukrainian athletes before, during, and after the competition.
On 18 March, during the Paris World Series, an auction was held during the event's gala dinner. Prizes included signed shirts from football legend and Teqball Ambassador Ronaldinho. All proceeds from this auction went to the Ukrainian athletes in attendance in Paris.
FITEQ expresses its firm solidarity with the Ukrainian people and will continue to do all it can to enable Ukrainian teqball stars to continue competing, and continue being role models for people all over the world.
04 Apr 2022