Inside Teqball: Eswatini Teqball Federation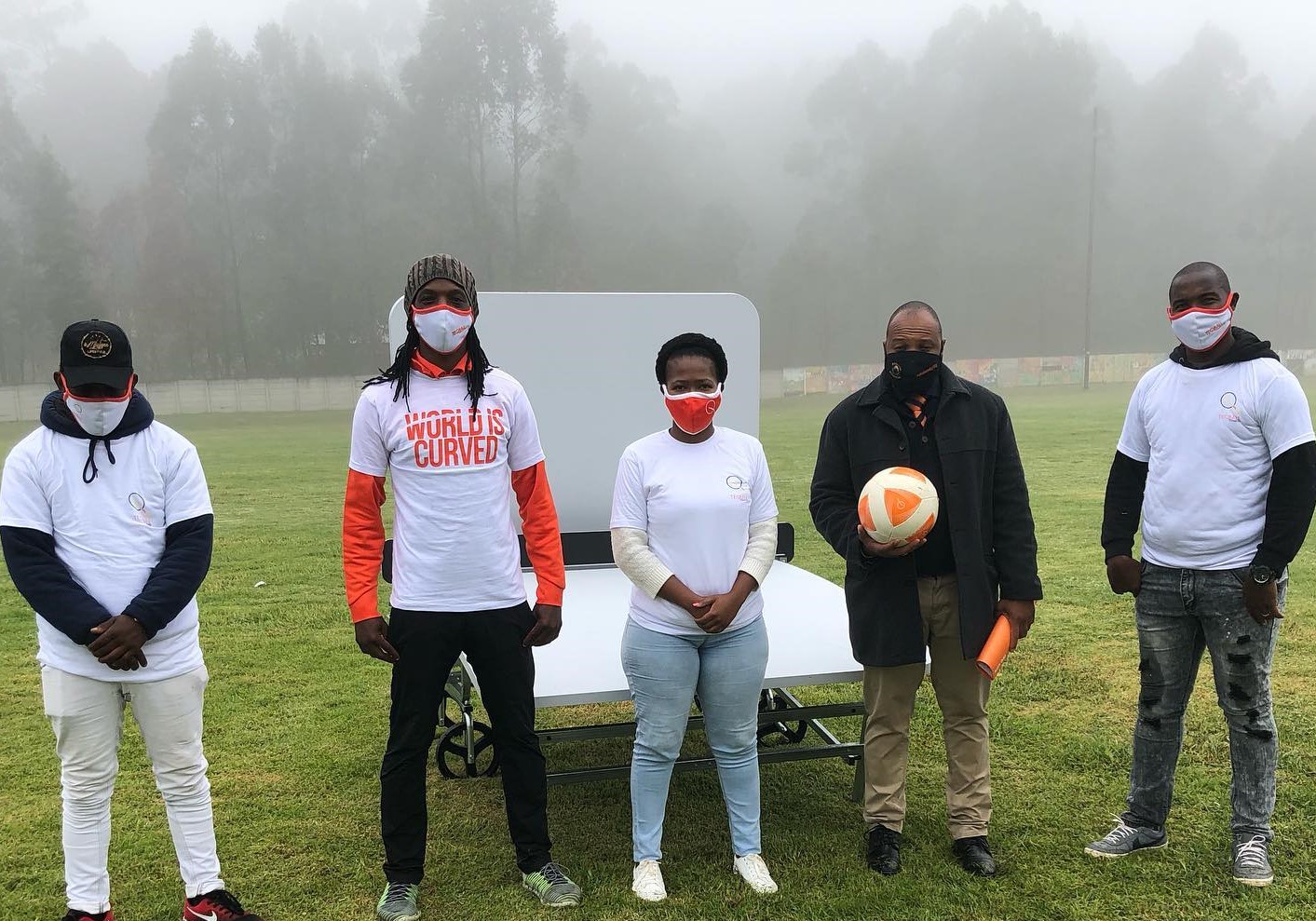 Inside Teqball: Eswatini Teqball Federation
INSIDE TEQBALL - STORIES FROM THE TEQBALL WORLD -
Mfanafuthi Taribo Bhembe is the beating heart of the teqball movement in Eswatini. The former international footballer and professional golfer has welcomed the world's fastest growing sport into his life with open arms, and now, as the Teqball Eswatini President, he wants to take it to the next level in his country. Teqball Eswatini has shown what it means to be teq, with Bhembe and his team emphasising the values of innovation, inclusion ambition and passion, in all areas of their work.
Sport has been a part of Bhembe's life for as long as he can remember. "I grew up in a small family and developed my passion for sport when I was very young," he recalls. "I played football for the national team for the first time when I was only 15."
However, this passion for sporting success did not detract from his educational studies, and after high school he moved to South Africa to complete a sports management course. Whilst in South Africa, he was scouted by Alabama A&M University in the US and offered a soccer scholarship. In his senior year, he was drafted to play for MLS side Real Salt Lake City, kick-starting his football career. He returned to play in South Africa for several years before retiring as a professional.
"Since then I have been working in various roles in sport, including as an analyst on television," said Bhembe. "My goal has always been to open a sports academy in Eswatini and being introduced to teqball has re-ignited this dream."
It was not too long ago that Bhembe first experienced the unique Teq table. "I will never forget my first experience on the curved world. It was love at first sight. I had to travel from Eswatini to Zambia honoring an invitation to attend the Olympafrica Directors conference, where FITEQ conducted training for the Directors as an introduction to teqball.
"Teqball is so addictive simply because once you try the sport it brings a different and unique challenge to you as an individual and creates that sporting adrenaline to keep playing and trying to conquer your opponent."
Soon after his first introduction to teqball, Bhembe was involved in the process of establishing the National Federation in Eswatini. "A call to promote and develop teqball in Eswatini happened early November 2019, when I received a call from Eswatini Olympic and Commonwealth Games Association (EOCGA) CEO Sidney Simelane. When he asked me to lead on the development of the sport in our country, it took me only three seconds to agree!
"I quickly found passionate individuals willing to ride this exciting journey with me, completed the necessary paper work and then organised our inaugural meeting on the 3rd of December, where our committee was elected."
Bhembe's shared passion with FITEQ to change lives through sport is one of key reasons the development process has been so successful. "Besides my personal love and passion for sport, the most important driving force that convinced me to bring teqball to Eswatini was the chance to make real difference to communities here."
In the past year, Teqball Eswatini has become an example for all national federations in terms governance, sports development and marketing and communications. The federation has shown innovation and creativity that can serve as a source of inspiration for other federations. Its activities are shared widely through a monthly newsletter, helping build awareness of the sport and ensure others can learn from the initiatives they have started.
The progress that has made in such a short space of time is down to several factors, according to Bhembe. "Firstly, I would like to acknowledge the work done by everyone at FITEQ, giving us the support and direction we need. For me, the secret lies with sharing the vision of where the sport is heading. It is key to find passionate people who love sports and building a team of experts in all areas.
"To be successful in any walk of life, you need to build a positive culture. I have worked hard with my team to create a sporty and friendly environment, which embraces respect for one another."
With the team in place, Bhembe is looking ahead to the potential of the sport in Eswatini. "The main sport here is of course football, but I truly believe teqball could become number two. We only have a population of 1.3 million, but we are a country of active people. Teqball brings hope to the people and can give them the opportunity to make their country proud on the international stage."
The federation has benefited from FITEQ's Club Development Programme, helping fast-track the growth of the sport in the country by providing more tables for players to use. "I want to thank FITEQ for assisting us with the Club Development Programme, helping us bring many more Teq tables to the country," said Bhembe.
"Without this support, I doubt we would be enjoying the success that we are now. The interest to set up teqball clubs around the country has been overwhelming. It is an Eswatini sports governance policy for any sports federation to have at least two active member clubs in each of the four regions and we are very happy to say that we have achieved that in a short period of time. There is still so much to do under this programme but the response from the public so far has really been amazing."
Just as important to the Teqball Eswatini team is developing the sport at a grassroots level. The federation has planned and executed strategies centred on community participation, notably the introduction of the TEQ Sunday programme, which enables people from a range of different backgrounds to come and try the sport and mix together.
Bhembe and his team are committed to providing opportunities for everyone and have also started a Zero-to-Hero programme. "This has given more women the chance to play, and has enabled people living with disabilities and those in minority groups to find an outlet through playing the sport," said Bhembe.
The federation is continuing to establish itself as a leader in the global teqball community by ensuring equality, inclusion and diversity at the heart of all activities. "Equality, inclusion and diversity have become imperative in the sporting landscape. Good governance, member protection, child safeguarding and equality are essential to making people feel they belong. As a federation, the responsibility to promote these values, which are at the heart of the sport globally, lies with everyone.
"We have created programmes involving children's charities across the country, worked to bring the sport to deaf communities, established relations with schools that support children with disabilities and have several other partnerships in the pipeline to provide people the chance to play the sport. We also have established relationships with organisations that support the LGBTQ+ communities in Eswatini."
Throughout Bhembe's sporting life, he has always focused on equality, inclusion and diversity. He previously served as a Special Olympics ambassador in Eswatini, which has provided the perfect platform to develop an educational partnership in collaboration with organisation.
"The plan is to set up a teqball activity programme within six schools across the country and eventually have representatives from these schools in all future teqball activities," said Bhembe. "Working with Special Olympics, we will also establish a Teqball National Championships for people with disabilities."
It has been quite the year for Teqball Eswatini. Despite the challenges with COVID-19, the progress of the sport in the country has been an inspiration to the global teqball community. However, Bhembe has no plans to slow down.
"We're planning to host a National Challenger Series event at the end of the year and we want to reach our target of having 20 fully registered teqball clubs. We currently have 11, with the goal of establishing 80 by 2024. With the resumption of football, we also want as many teams as possible, including the national team, to use teqball in their training sessions. This will be an important way to keep building awareness of the sport."
The impact of COVID-19 has been inescapable for the sports industry, but Bhembe is remaining upbeat despite the challenges it has brought and those that lie ahead. "The federation has planned strategies that we hope will enable people to keep playing this amazing sport. We won't let this virus affect the positive teqball journey and we will keep focusing on the areas that have made the past year a success. Put simply, we want as many people playing the sport as possible, as quickly as possible!"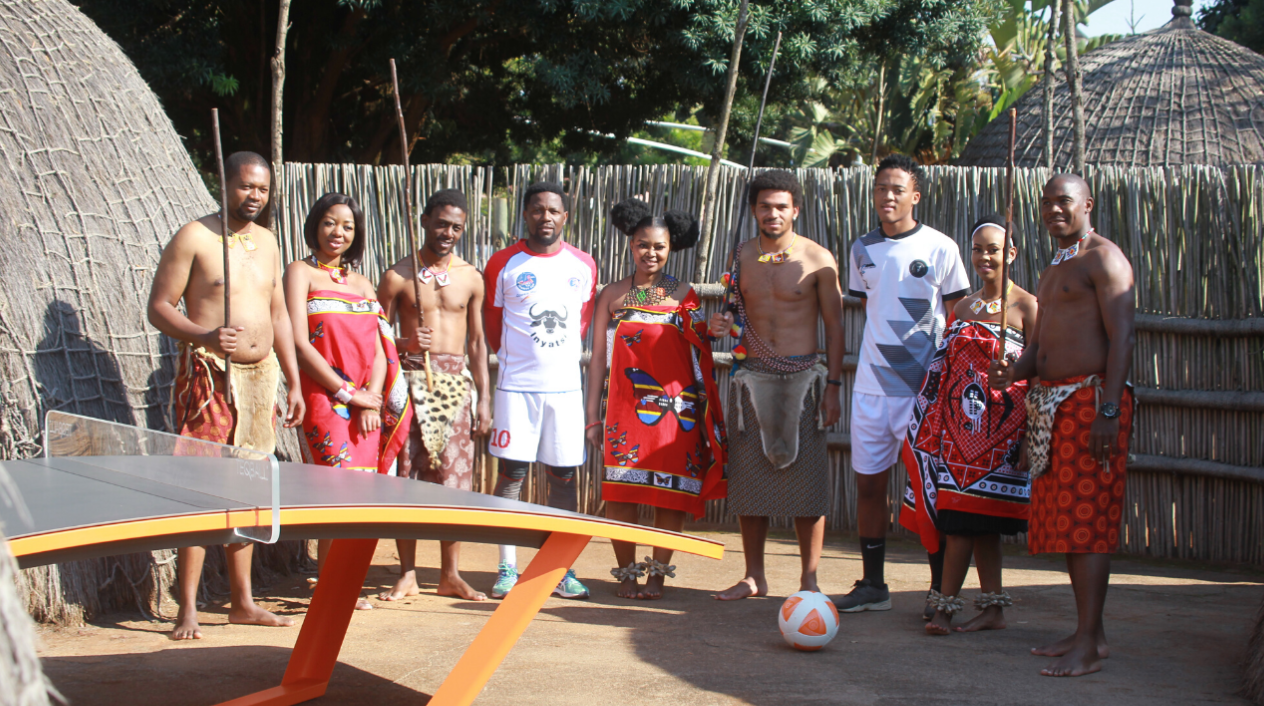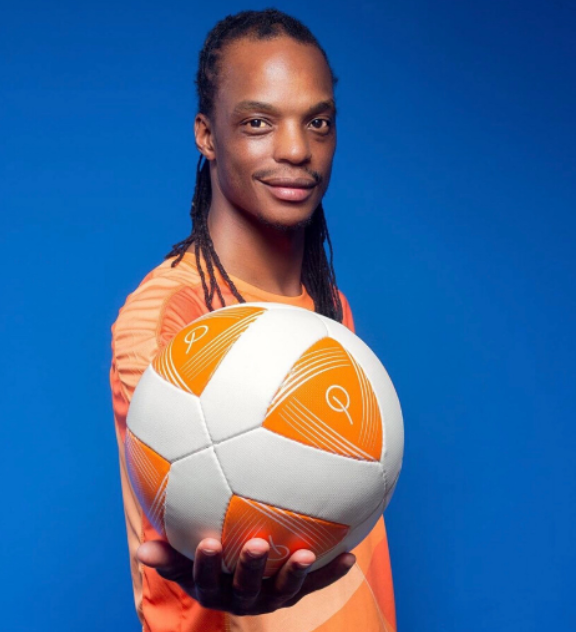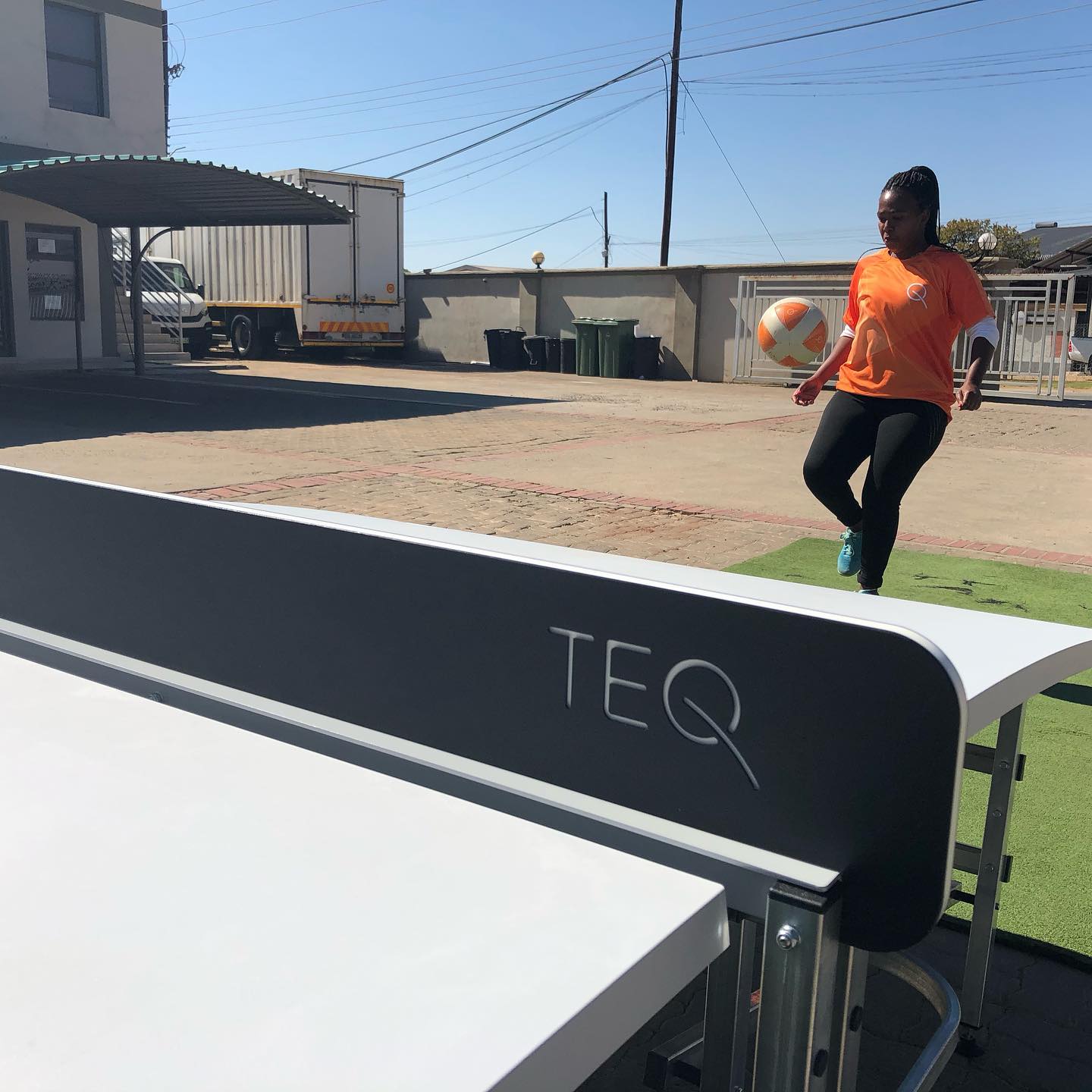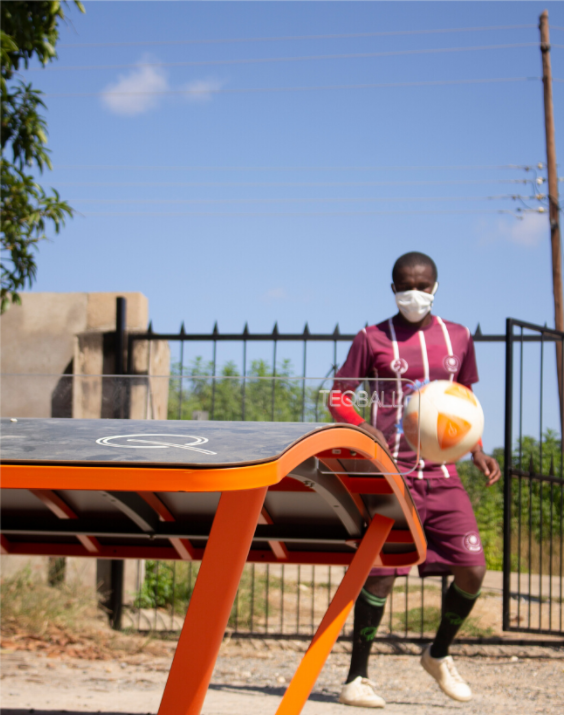 28 Oct 2020