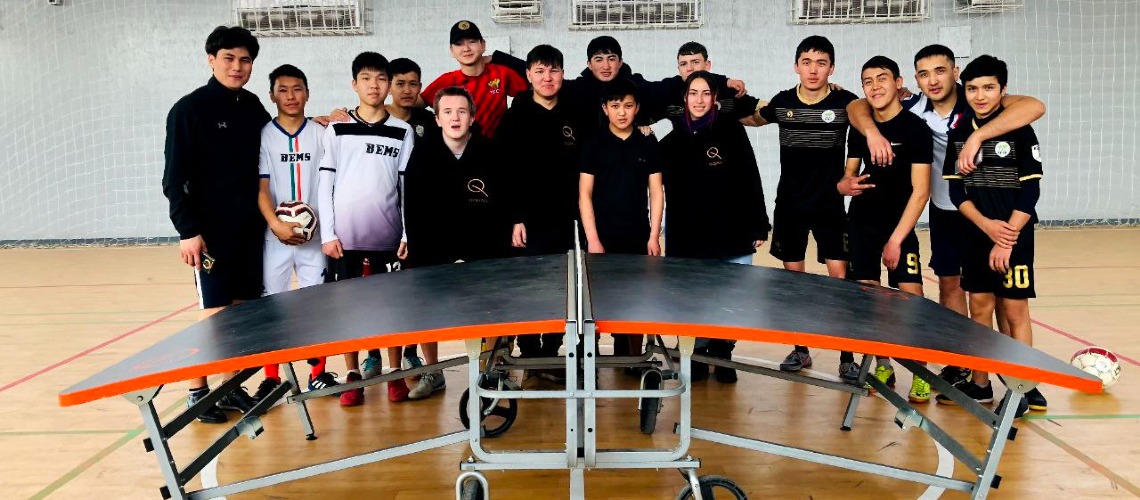 New teqball club in Kyrgyzstan aims to engage youth and promote social development through sport
A new teqball club has been established in the city of Tokmok, 60km from the capital of the Republic of Kyrgyzstan, Bishkek, with the aim of engaging young people with the world's fastest growing sport.
The club is seeking to provide sporting opportunities to young people in the city, particulalry those in disadvantaged communties. The club was established by the Kyrgyzstan Teqball Federation, which is led by President Cholponbek Jumashukurov. Following the growth of teqball across the country, the federation was recognised by the National Olympic Committee of the Kyrgyz Republic.
In addition to creating the country's sporting stars of the future, the Kyrgyzstan Teqball Federation is also looking to have a positive social impact, in line with FITEQ's ambition for teqball to contribute to healthier, more active, and more tolerant communities.
The new club in Tokmok will give young people in the city the chance to engage in an exciting new sporting activity and benefit from the educational and social skills teqball teaches young people. Zhanybek Akhmatov, who is a Project Manager at the Kyrgyzstan Teqball Federation said, "I saw a great desire in the city to play teqball, learn new skills, teamwork, and true friendship. But most of all good spirit and big potential for their future."
11 Apr 2022