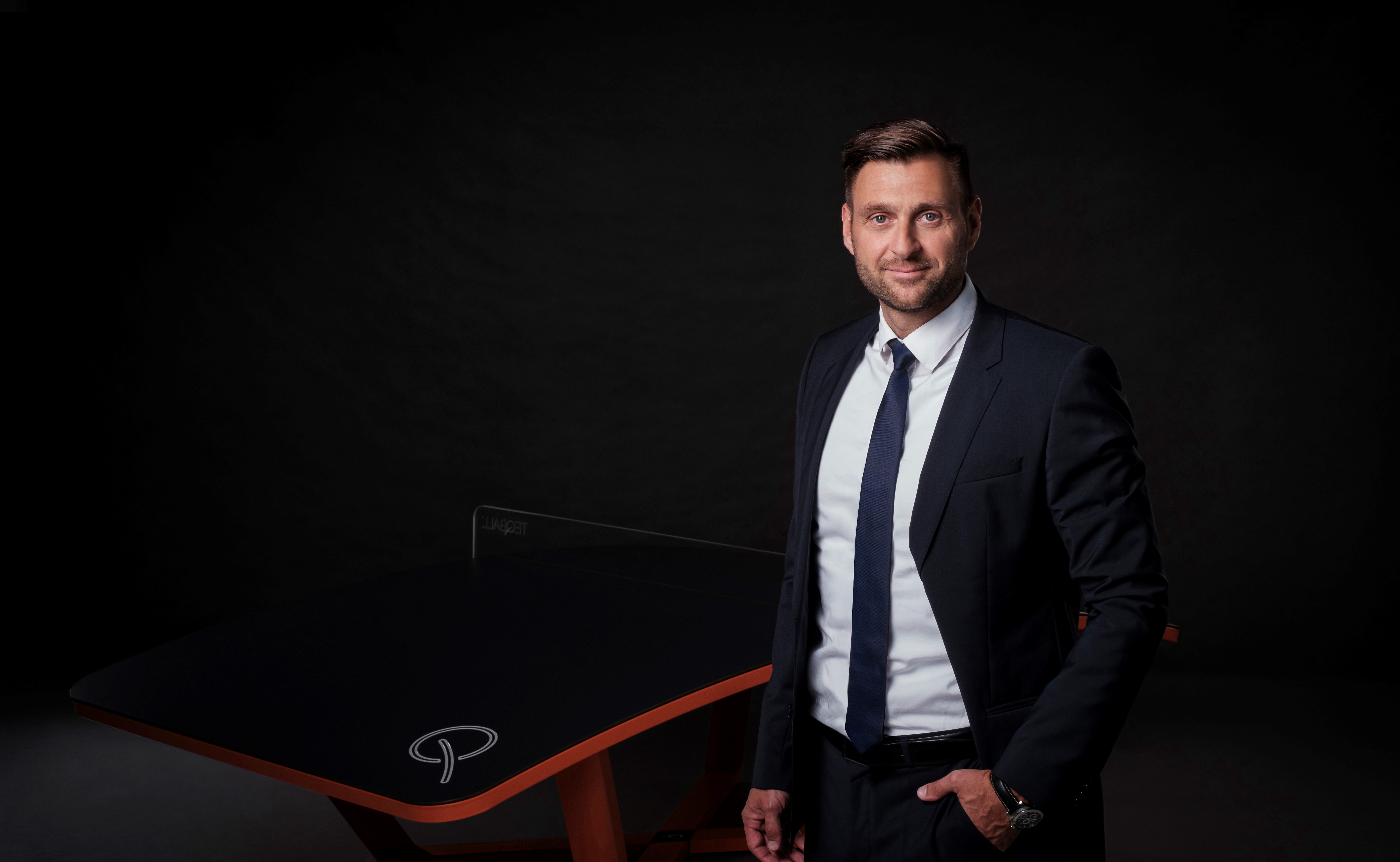 FITEQ President Gábor Borsányi: I want teqball to be judged by its level of inclusivity
Just like many other Netflix subscribers, I sat down to watch Rising Phoenix last summer. Nearly a year on and I still think of this film every day.
Teqball Co-Founder and FITEQ President
Just like many other Netflix subscribers, I sat down to watch Rising Phoenix last summer. Nearly a year on and I still think of this film every day. For those who have not yet seen it, I strongly urge you to do so. It tells the inspirational story of the evolution of the Paralympic Games and how the event is changing perceptions all over the world.
At my time of watching, the International Teqball Federation (FITEQ) was in the process of developing para teqball. In fact we still are in this process, but I am delighted to say we are now at a much more advanced stage. In the coming weeks we will launch the Official Rules and Regulations of Para Teqball, which will kick-start our journey of discovering teqball's elite level parasport athletes and sharing their stories with the world.
Some people may ask why we are already focussing on para teqball when teqball is still evolving. It is a fair question but to me the answer is simple: We want everyone to be able to enjoy and be inspired by the world's fastest growing sport. We want to be as inclusive as possible and we want to be judged by our level of inclusivity. For this reason, parasport and its values of determination, courage and equality, are very close to our hearts and something we have always felt passionately about at FITEQ.
One of the key lessons I learned from Rising Phoenix was how far-reaching the impact of parasport stars can be on society. These incredible athletes are genuine role models that are breaking down barriers and opening people's eyes to a new way of thinking. By codifying para teqball, and therefore paving the way for elite level competitions, we hope to enable new stars to emerge and inspire the global teqball family.
To begin with, FITEQ will initially launch two para disciplines: Para Teqball Sport Class 1, which is for 'users of crutches' and Para Teqball Sport Class 2, which is for 'lower limb prosthetic users', together with an inclusive game. Ultimately, we want to expand on this so that as many people as possible can compete in elite events. But as a starting point, we strongly believe that creating these disciplines will contribute to our culture of equality and inclusion, whereby teqball and para teqball players can enjoy the Teq lifestyle together.
However, as we are seeing with the development of teqball, we need to adopt a bottom-up, as well as top-down approach. By this I mean we must focus on incubating a philosophy of inclusivity at a grassroots level, in addition to providing a platform for para teqball stars to shine at the elite level. From the outset, inclusivity has always been central to FITEQ's philosophy. We are steadfast in our belief that our sport can, and more importantly should, be played by people of any age, ability, gender, culture or background. Teqball is a sport for all and it is our aim, but also our responsibility, to provide opportunities for everyone to play, whatever level they may be.
At a recreational level, this may even mean creating your own rules to fit your needs – it's something I do all the time in the office when playing with colleagues! Teqball can be so much more than what is in the rulebook. Teqball is about innovation, creativity and flexibility. It is about engaging with friends and making new ones. It is about trying something different, being out of your comfort zone. Yes teqball is a sport, but it is also a lifestyle.
Our challenge now is to share this lifestyle with as many people as possible. There is not one factor that should impact on a person's ability to enjoy sport and through our digital engagement strategy, which led to FITEQ being ranked as the 7th most effective International Federation on social media by BCW, we are able to promote this message with the growing teqball community. There are over 4 million followers across our channels and we are using this platform to share our core belief that teqball is a gender-equitable and inclusive sport.
We have seen how social media engagement translates into greater participation and with the support of local partners the journey ahead has endless potential. To help us succeed on this journey, we have the honour of working closely with the Hungarian Paralympic Committee and many others that are committed to promoting our message of inclusivity. Together, we will continue to drive forward our para teqball ambitions and create a sport and a lifestyle that is open to all.