Bányik's double success in LA
In three doubles categories- this time with many teqers from overseas - champions were crowned in Los Angeles at the USA Teqball Tour.
The current singles world champion Greco yet again with Osmundson continued their great streak from the previous event and reached the final confidently. From group B Julian and Kota were also stable and did drop any set points until the golden game. History repeated itself as the American pair lost the first set just like a month ago, then came back and kept the trophy home back-to-back.
Women's doubles final
Carolyn Greco & Margaret Osmundson (USA) – Amelie Julian (FRA) & Gabriella Kota (HUN) 2:1 (8-12,12-6,12-4)
"The experience was amazing, playing in our home town again. Securing another gold medal is always a great way to end a tough weekend. I am super happy with our performance, love playing in Venice, conditions were a bit tough, but we did not let things out of control. We just tried to focus on our game and that is what we did and how we secured another championship." – said Greco.
For the bronze medals Viana Mendes (BRA) & Barabasi (ROU) beat Moraes da Cruz & Luzorio Barbosa (BRA) by 2:1.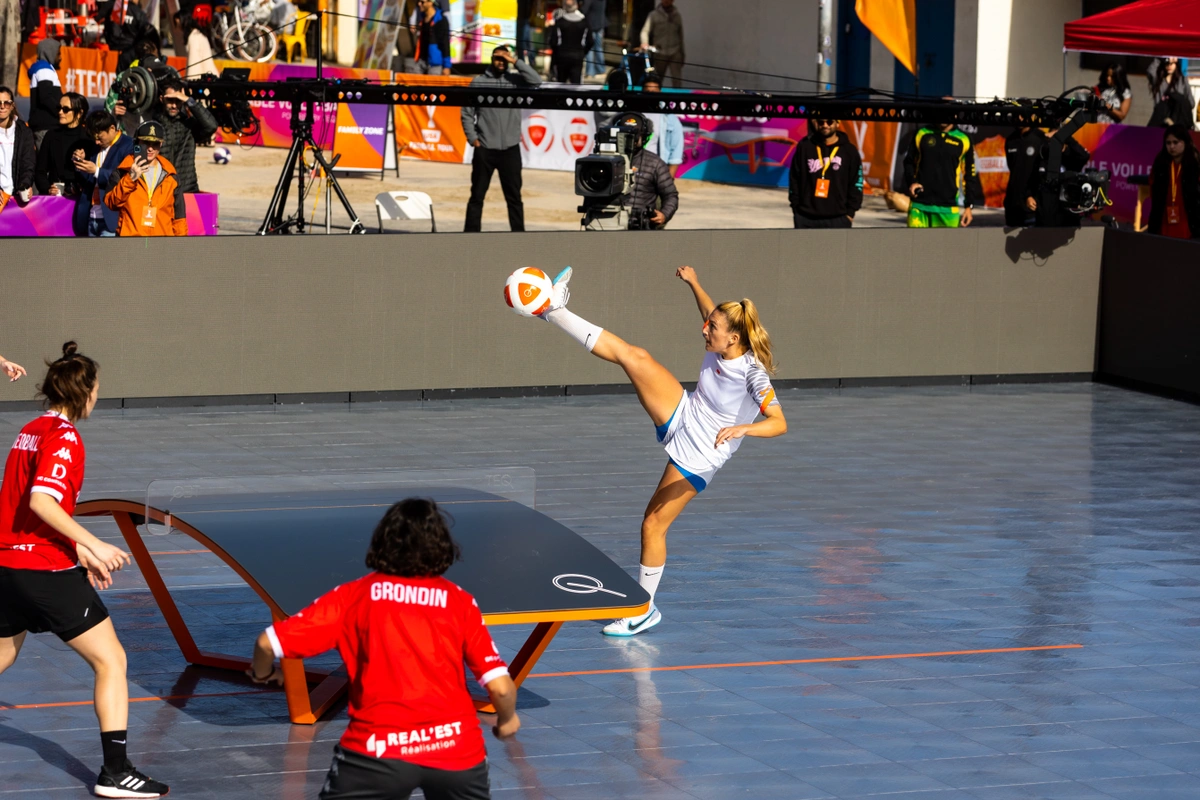 Altogether seven world champion titles stepped to the Teqball tables as Nikola Mitro and Ádám Blázsovics paired up in the city of angels and advanced to the final without any single dropped set. However, the Bányik/Katz team were even more anticipated for the brightest medals as they won heroically in Skopje against Mitro and his usual pair Marojevic in January. Bányik/Katz were just as confident as their opponents, but they continued to play on the highest level and left no questions unanswered.
Men's doubles final
Nikola Mitro (SRB) & Ádám Blázsovics (HUN) – Csaba Bányik & Balázs Katz (HUN) 0:2 (4:12, 9:12)
"For me Venice Beach is the best part of the USA, I like it very much. The final was exciting and difficult. The fans cheered for us which gave a lot of energy to get the victory. After LA, we fly to Dubai, then Madrid, a tough month is ahead of us." – summed up Bányik.
The lowest rung of the podium was decided between Forgács/Odnoga(HUN) and Santana/Lindoso de Almeida(BRA). After the first set was taken by the South Americans, the Hungarians fought back and triumphed.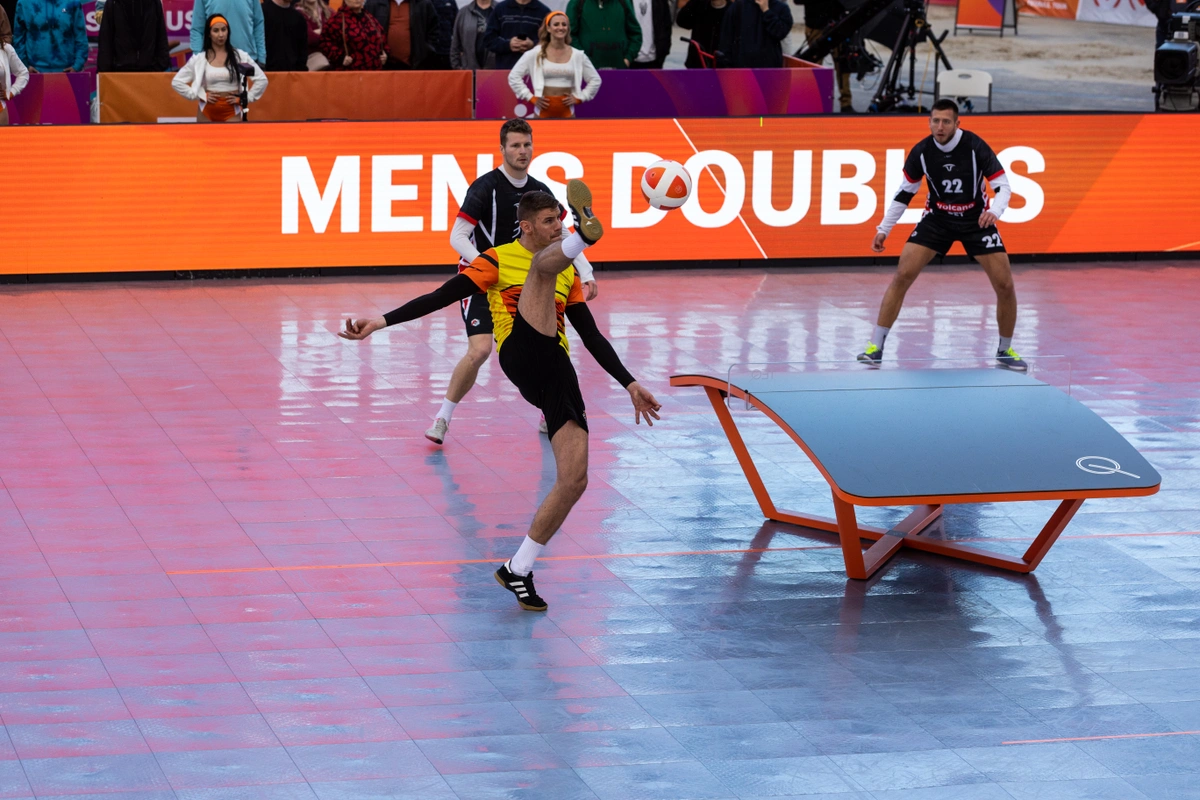 Julian was the only teqer besides Bányik who was involved in two finals in Los Angeles. After collected a silver medal in women's doubles, alongside with Bányik they took the challenges easily and marched to the finals where the Brazilian twosome, Lindoso de Almeida and Moraes da Cruz awaited them who beat the runners-up from the previous tournament, Diaz/Greco in the quarterfinals. The closing act could not be any closer, yet in both sets the Europeans finished ahead and Bányik finished with two golds.
Mixed doubles final
Csaba Bányik (HUN) & Amelie Julian (FRA) – Leonardo Lindoso de Almeida & Vania Moraes da Cruz (BRA) 2:0 (12-10,12-11)
The third position was taken by Györgydeák (ROU) & Viana Mendes after overcame the Mitro/Brito line by 2:1.
The next Teqball event will be held in Dubai, UAE as part of the Fankeepers festival betwen 02 and 05 of March as well as the debuting event in Asia this year and the very first time in the Middle East.
Every result of USA Teqball Tour Los Angeles can be found here, matches here.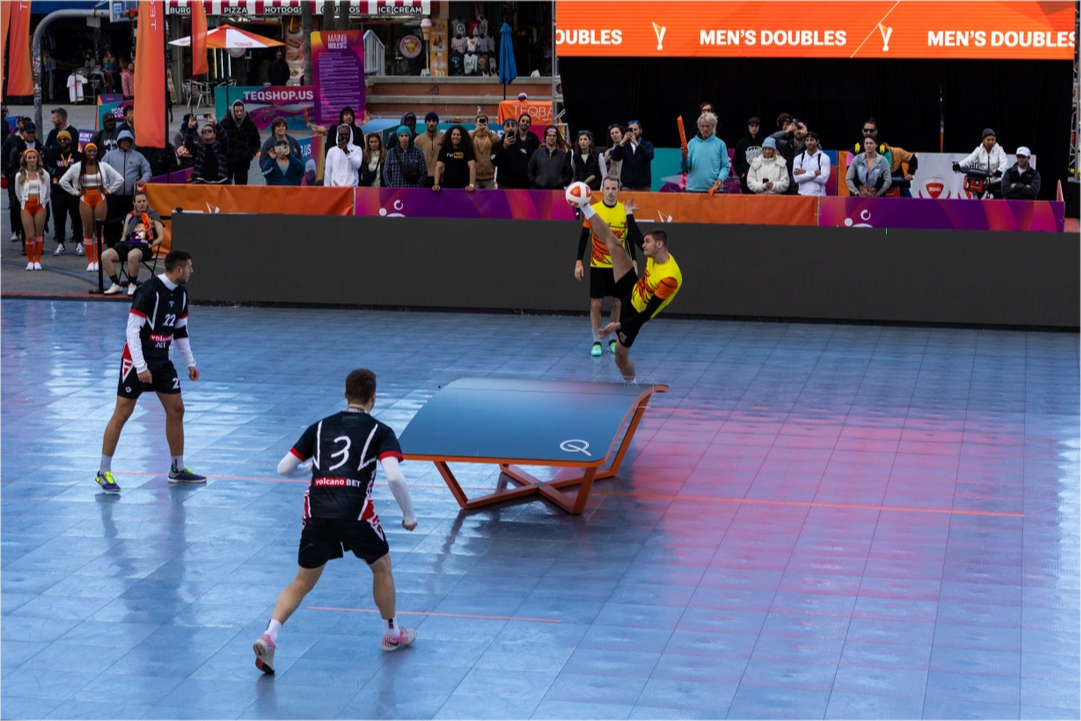 27 Feb 2023