Teqers from Far East but not far from the world of Teqball
Teqball is getting acknowledged worldwide and in the last couple of years more and more athletes joined from the Far East. One of the first ones were Jun Ming Zhang and Sun Zhixu, while they attend the very first Teqball tour in the Middle East, in Dubai this week which is also the debuting tournament in Asia in this season, the Chinese teqers shared their story.
fiteq.org: Have you done any sports before?
"Football is huge in China and we both have played it. Our school, Xiamen No. 2 Middle School was the champion of Fujian Province back in the days. I also spent some time on professional level, however as Teqball became part of our life, my heart changed."
fiteq.org: When did you first encounter Teqball?
"At the beginning of 2019, I first heard about Teqball and tried it out. I started playing it actively after I was introduced by some of my friends. It did not take long for me to fall in love with the sport!"
fiteq.org: How quickly were you able to pick up the pace after you first tried it?
"With some football talent, and knowing the basics it is fairly quick, however tt takes a bit longer to execute more complex moves. After a few days, I had the fundamentals to evolve, naturally the one will not be automatically professional. It is a lot of time and effort to reach the highest level. In the last four years, I have always learnt something new."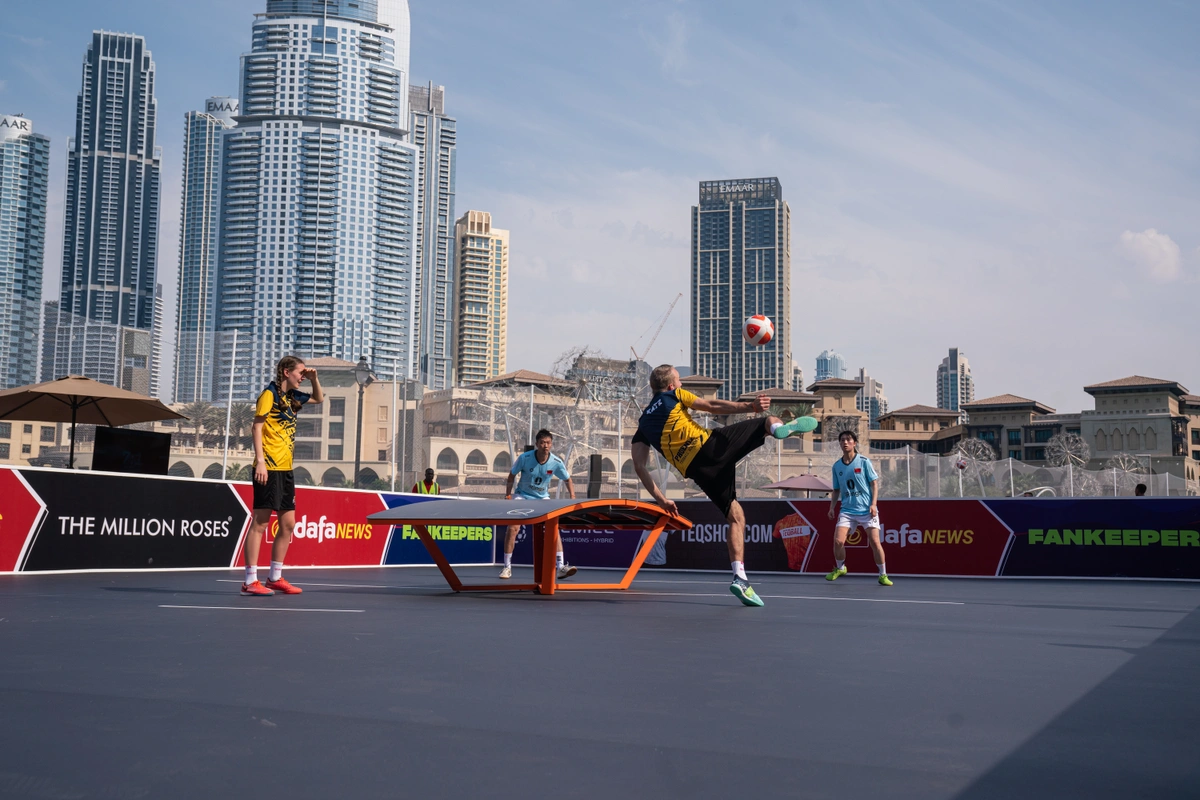 fiteq.org: How do the Chinese people react to Teqball?
"I think it is a very entertaining and spectacular sport and in my opinion it definitely has the chance to be part of the Olympic movement in the future. In terms of comparison, I would compare Teqball to table tennis as it has many similar elements to it. In general, the average person mostly thinks that the sport can be played by anyone however it is difficult to master it. We hope that more and more people will follow us and our experience is that Teqball in China always brings huge attention."
fiteq.org: What are your personal goals in the sport?
"We would like to compete at many international tournaments as possible and improve from year to year. Naturally, when the sport will be part of the Olympic Games, our dream evolves to represent our country at the world's biggest sporting event."
fiteq.org: You not only play this sport, but have the first Teqball club in China, how many players do you have??
"There are 80 or 90 people who come to our club, the Xiamen Teqball Club to try out and participate on weekly basis. Twenty or thirty out of them come regularly, and competing on a higher level. Xiamen became the hub of Teqball in China."
fiteq.org: What is your favourite part in Teqball?
"I like to fight for my successes thus attacking and smashing the ball is closer to me, but there are not many people who can do it at the moment on the highest level like Csaba Bányik or Apor Györgydeák. In our club, everyone is working hard to learn the moves and master their skillset to challenge sooner or later the best ones in the world."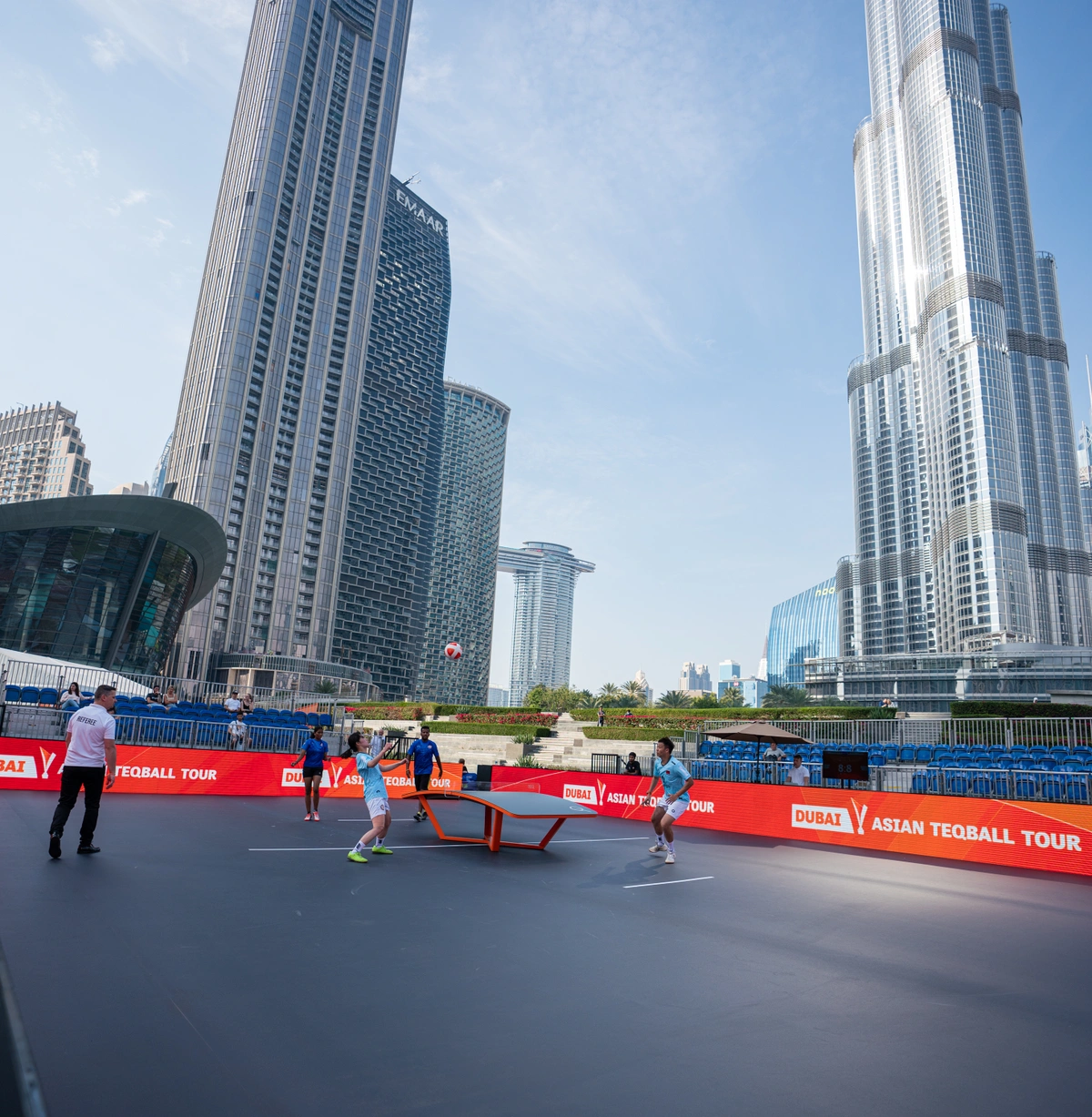 fiteq.org: Who is your favorite player?
"Apor Györgydeák and Ádám Blázsovics are amazing, especially when they face each other. I think, they are currently the two strongest male players. Their skill level is very impressive!"
fiteq.org: How much do you guys follow the different competitions throughout the year?
"We follow all the competitions very closely. We usually will forward relevant game clips in the club's group chat and everyone discusses about the actions and the performance of the teqers. The goal is of course to also learn from these clips and implement them into our own game"
fiteq.org: What would you say to those who do not know the sport yet, why should they try it?
"First of all, Teqball is cool and fashionable sport. I would tell them that if they like football then they will for sure enjoy this as well. I would also add that Teqball has a very bright future and that there are many opportunities for athletes in the future as well."
03 Mar 2023