Ulcinj is Teq
One of the best-known Montenegrin resort town got Teq.
The Montenegrin Teqball Federation organised the first ever MTL – Montenegrin Teqball League tournament which was held in the city of Ulcinj, right at the city beach.
After the Montenegrin Teqball Federation successfully hosted European Teqball in Podgorica as the last event of the European Games Qualification Tour in March, their next feature happened in Ulcinj. With 48 competitors from 24 teams, "Teqball in Ulcinj" project took off in the last weekend of May. As part of the program, the town was gifted with three TEQ tables to increase the awareness of Teqball.
At the youth tournament, besides the players, representatives of the Municipality of Ulcinj and promoters, coaches & trainers of Teqball Montenegro were present as well.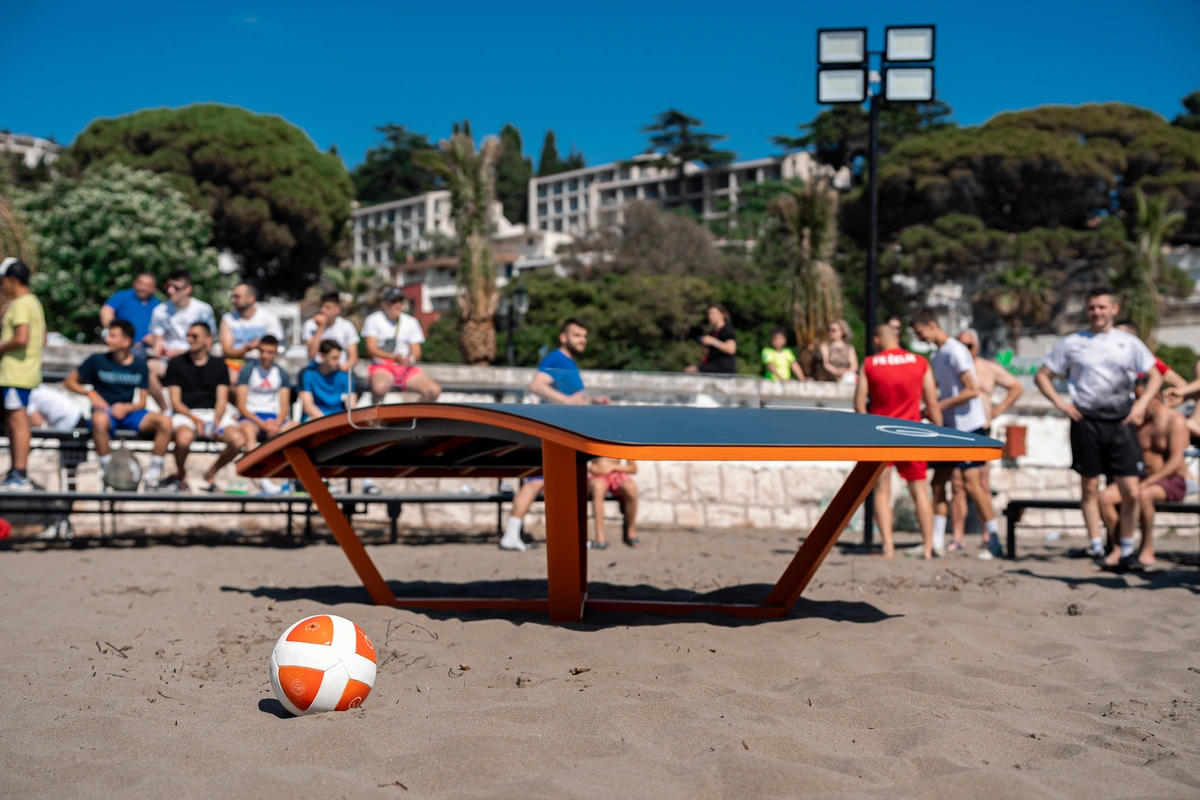 The best in Ulcinj was the Stroj LOB team with Željko Janković and Veljko Ljumović. In the finals, they beat Kurjaci, represented by the national team players – Marko Žarković and Andrija Jovanović to 2:1 (7:12, 12:10, 13:11).