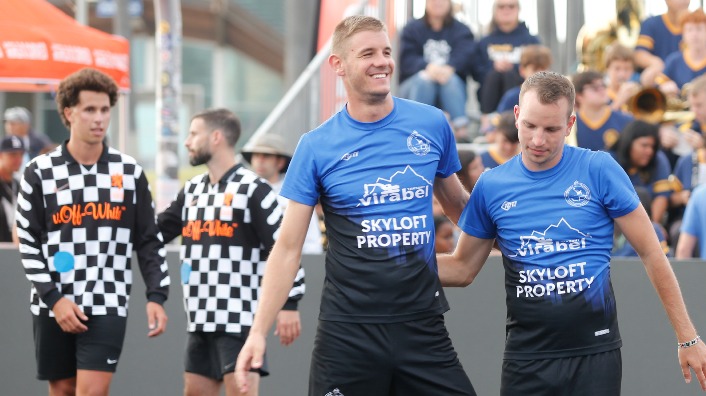 World Ranking - Banyik took over Marojevic in MD
After one and a half year, the men's doubles World Ranking does not start with the two Serbian world champions Mitro & Marojevic as the Hungarian Banyik passed the latter.
There was only one event held in October, therefore this month did not shake up the World Rankings in every category, however the rendez-vous in LA with three doubles categories proved to be enough to see some changes on the top.
In the women's doubles, Krisztina Acs and Gabriella Kota won the only tournament in October in Los Angeles, but it did not result in any improvement regarding their position in the standings. Their countrywomen, European and world champions Zsanett Janicsek and Lea Vasas stayed on top, followed by singles world champion Carolyn Greco, Margaret Osmundson, and 2021 doubles world champs, Rafaella Fontes and Natalia Guitler.
The lone competition of October was enough to cause something we have not seen in 2023 so far: the men's doubles rankings do not start with two Serbian names. That is right, three-time world champions Nikola Mitro and Bogdan Marojevic skipped the LA Tour, while this year's undisputed top unit, Balazs Katz and Csaba Banyik conquered the City of Angels, enough for Banyik to leapfrog Marojevic for the second spot. He also came within 300 points to dethrone Mitro, and Katz is close to the third place, too. Their battle in Bangkok promises to be epic!
Banyik could end up leading two rankings when the calendar turns to 2024, as his lead is enormous in the mixed doubles. The top 4 are being possessed by Hungarians as Janicsek, Vasas and Adam Bako kept their positions, just like Brazilians Vania Moraes da Cruz and Leonardo Lindoso de Almeida at 5th and 6th, respectively. Singles world champ Apor Gyorgydeak cracked the top 10 after winning a bronze medal in Los Angeles with Ester Viana Mendes, while Frenchman Hugo Rabeaux passed Mitro for Nr. 8. The winners of the last event, Kota and Katz are 14th and 11th.
Taksonyi Teqball Sport Egyesület retained its lead among the clubs with Serbian Teqball Liman coming second and Hungarian STEQERZ third.