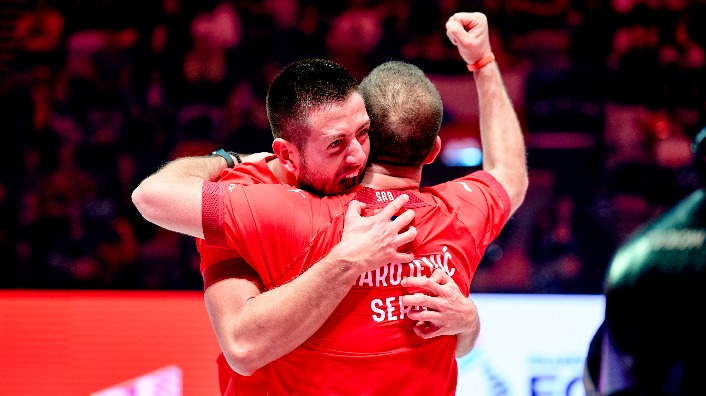 Heroes of Teqball: Marojevic & Mitro
Uniting the Balkan nations and representing all of them is what motivates the multiple world champions.
Death, taxes, Nikola Mitro and Bogdan Marojevic in the World Teqball Championships finals, things that are certain in life. The date, the location and even the country they represent do not matter, because since they started to play together, they reached the gold match every single time, winning three out of four. The foundation of their success is the long-lasting friendship that originates from the previous century and it helps them to survive tough times. Here is what they share about their way of becoming the heroes of Teqball.
"We saw an advertisement for a tournament in Budapest on Facebook and I asked Nikola if we should try our luck there. We applied and then finished third, also that was the first time we met Csaba Banyik and Apor Gyorgydeak. Three months later, we became world champions" – this is how Bogdan Marojevic paints the picture of the beginning of their road.
"We had no idea about the rules or anything so we figured out to train on pingpong tables. Then in 2017, some changes were made to the rules but we did not know what was exactly going on. Later, when we were on our way to that event in Budapest, we got stuck in a huge traffic jam at the border and had to call one of the organizers that we were about to be late. Luckily, we arrived five minutes before the start and were able to take part" – added Nikola Mitro.
They used to play soccer before, then switched to futsal, also played against each other and later became teammates. They first met during the bombing of Yugoslavia, when their families moved to the same district in Novi Sad and became friends at a playground at the age of 7. They got to know each other by trading cards and later started to organize smaller football tournaments and attended football-tennis competitions.
They maintained their friendship ever since and it obviously helped them to achieve success in sport. Bogdan claims that their connection has been key when it comes to tougher times and overcoming different kinds of obstacles, and in Nikola's opinion, it was vital in their early success that they had known each other for a longer time than their opponents and did not need to build chemistry, because it was given. They do not have to say anything during the games, because they just know where the other is and what he expects or will do.
Of course, there is a flip side to this, as an unexpected loss or a bad streak could possibly damage not only their team, but their friendship, and Nikola remembers one occasion from Balatonfured in 2021, where they got upset by Zsombor Bene and Barna Kovacsfi in the quarterfinals. However, the doubles world ranking leader adds that they were able to talk it out quickly and got through it, and neither of them remembered any significant crisis at all. They know that the 'Serbian will' is on their side and is in their DNA, their will to win is unmatched and it is always shown next to the table.
With both of them being highly emotional players and tend to be a bit hot-headed, one of them often has to embrace the role to calm the other down. Sometimes, help comes from an unexpected place, just like a couple of weeks ago in Rio de Janeiro, where the Serbian commentator from Eurosport had some wise words for the world champions.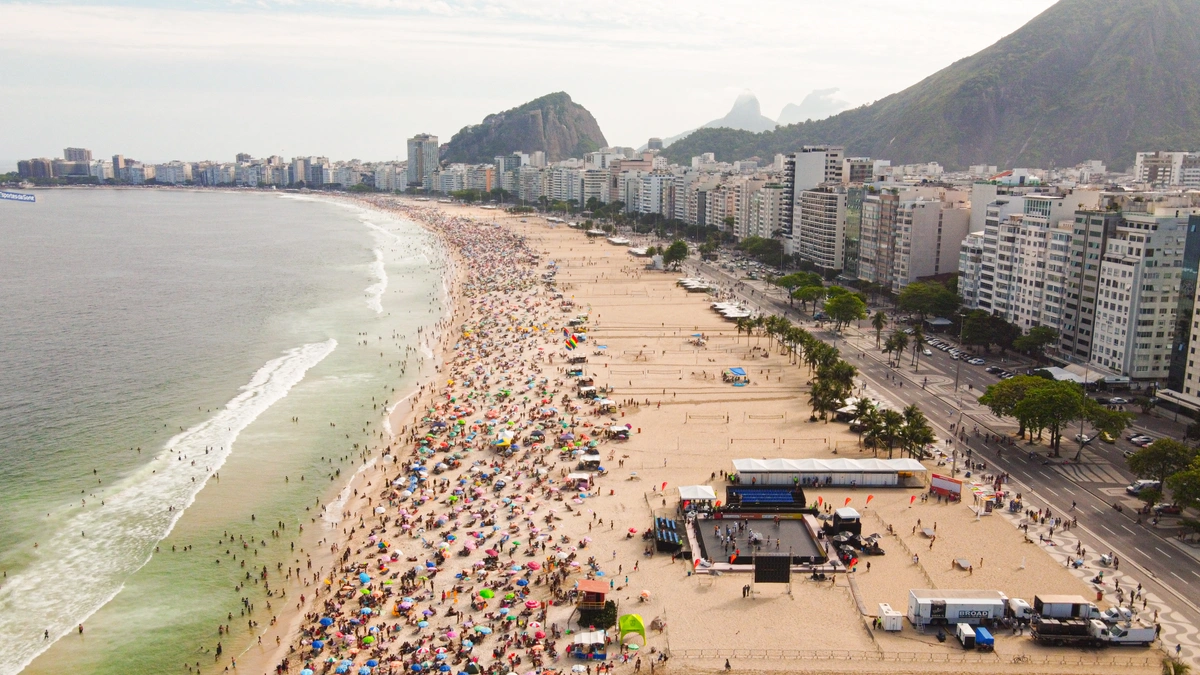 But it is part of their game and they have no plans to change despite getting excluded for their actions in Naples or Dubai. They draw a lot of comparisons to Novak Djokovic, not only because of their similarly successful careers but for some of the on-court antics, too.
Not everybody knows that they won their first two medals (a gold and a silver) representing not Serbia, but Montenegro. Bogdan recalls the story of that:
"When we applied to participate at the World Teqball Championship, we did not know that only one team from a given country is permitted to apply, and if there were more applicants, the fastest one would be accepted. We were also not aware that a Serbian team from another city already sent their application, so ours was rejected. We decided to try our luck under the Montenegrin flag because my father has roots there and since we were the only team from that country, we were allowed to take part. Then in 2019, FITEQ made some rule changes that required full citizenship for these tournaments, and if a Serbian applies for Montenegrin citizenship, they would lose the Serbian, so we decided to "go back" and represent Serbia."
Nikola also mentioned that this summer, they met the sports minister of Montenegro who felt sorry for them switching back to Serbia. So they are recognized in Montenegro, but what is the case in Serbia, which is home to world-class athletes like Djokovic, Nikola Jokic, Ivana Vuleta, and so on? Nikola admits that their popularity is not close to those stars', but he remembers that one of their finals was broadcasted simultaneously with Djokovic's US Open final with the channel switching back and forth between the two events. He says that they are quite well-known in their hometown, Novi Sad and they are being stopped on the streets.
The people support them, but the government does not and they have to look after the funding that provides the costs of travels, accommodations, etc. Bogdan still has a daily job, he works for a distribution company, while Nikola takes care of their team operation.
In the meantime, they put a lot of effort into trying to help grow the sport of Teqball in the Adriatic area and they competed in most of the events of the inaugural Adriatic Teqball League. They are highly positive and optimistic about it and they see some of the teams, especially one from Montenegro improving a lot. They like the atmosphere of each contest because these are held at certain cities' main squares (open-air) and attract many people. For them, this league means another opportunity to bring closer and unite the Balkan nations and improve together.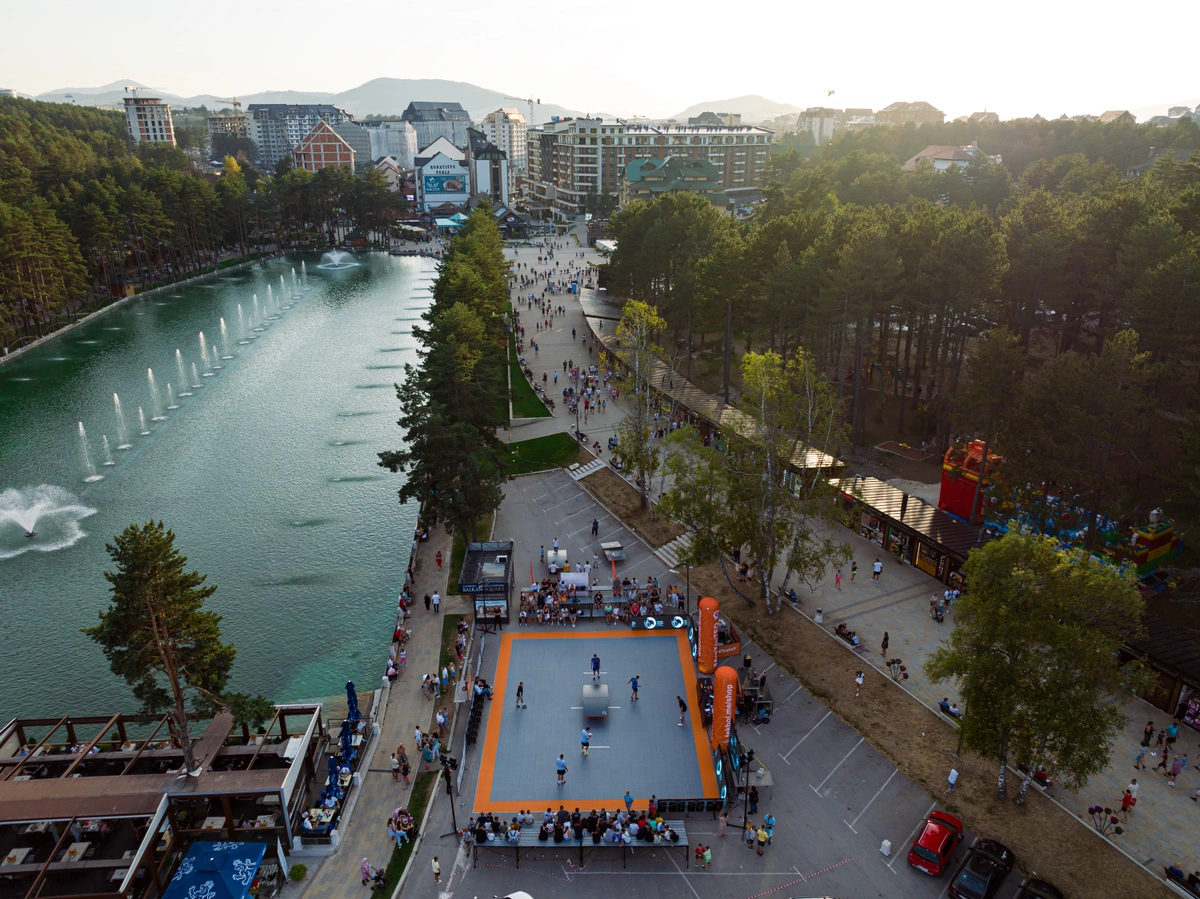 Also, they feel like they not only represent Serbia during World or European Championships but the whole Balkan region and they always support each other.
Since they won their third title in Nuremberg last year, they have not found the way back to the top of the podium until September. Bogdan claims that this winless streak did not make them nervous or frustrated at all, and they consider every appearance in a final a success. Their focus has always been to get into top shape when autumn comes and they believe they are on the right track. The only negative thought comes from the financial side as they feel like most of their rivals are in a better position in terms of funding and sponsorship. They always have to keep in mind whether a trip to a particular tournament is worth the money or not (except the World Championships because they usually receive some support for that) and sometimes this kind of planning and the stress takes their attention away from the game itself.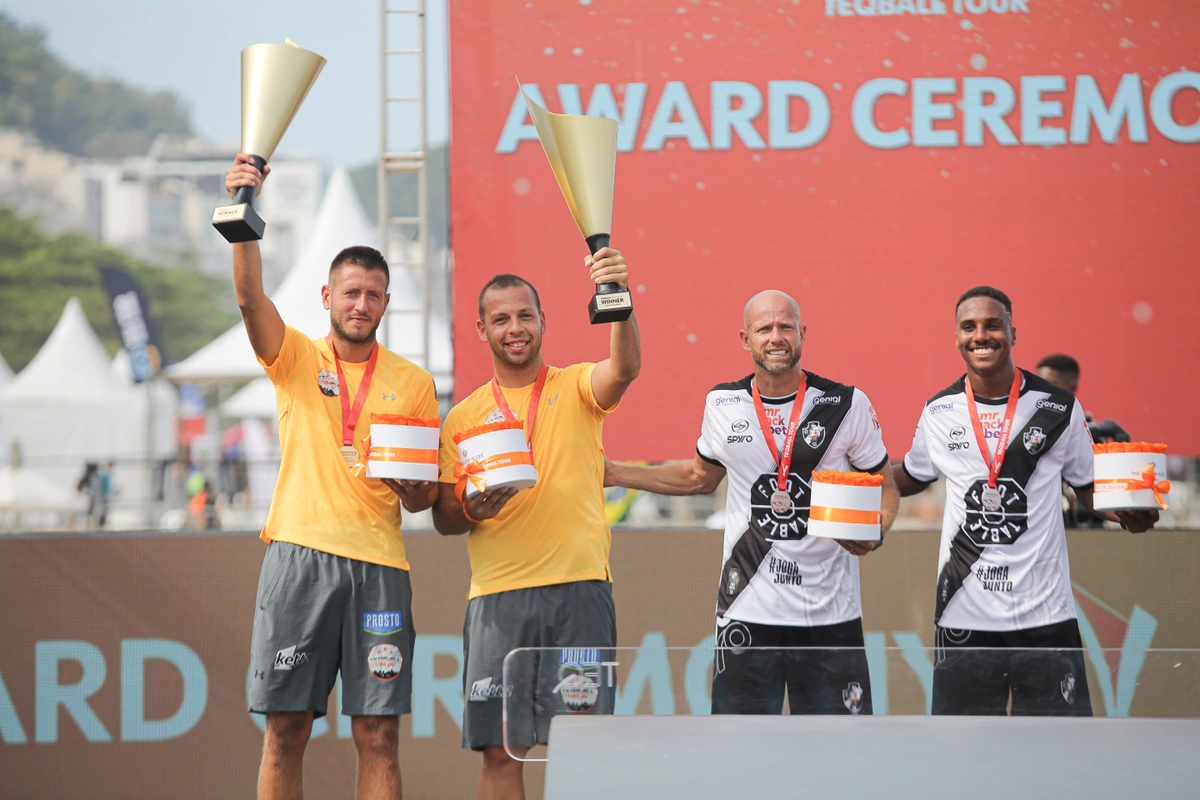 However, their plans definitely consist of playing Teqball for at least 10 more years, but they are already thinking of what the future could bring for them and their team, Liman. It depends on numerous variables, for example, Teqball's Olympic agenda and how it progresses as a professional league that offers livelihood for the athletes. They are open to continuing their ambassador role and helping popularize the game across the World.
As three-time gold medallists, they consider this year's World Championships to be tougher than it has ever been. They saw Hungarians emerge and know that the Thais can be extremely dangerous backed by the home crowd. But they do not think about it too much, just focus on their own preparation, which is becoming more and more intensive. Nikola shared with us that he plans to compete in the mixed doubles event, while Bogdan said that he set his sights on the singles, too. They still do not have a fully planned schedule, but there is one thing for sure: they will give their best in order to defend their title and write history by becoming Teqball's first 4-time World Champion team.