Inside Teqball: TeqTalks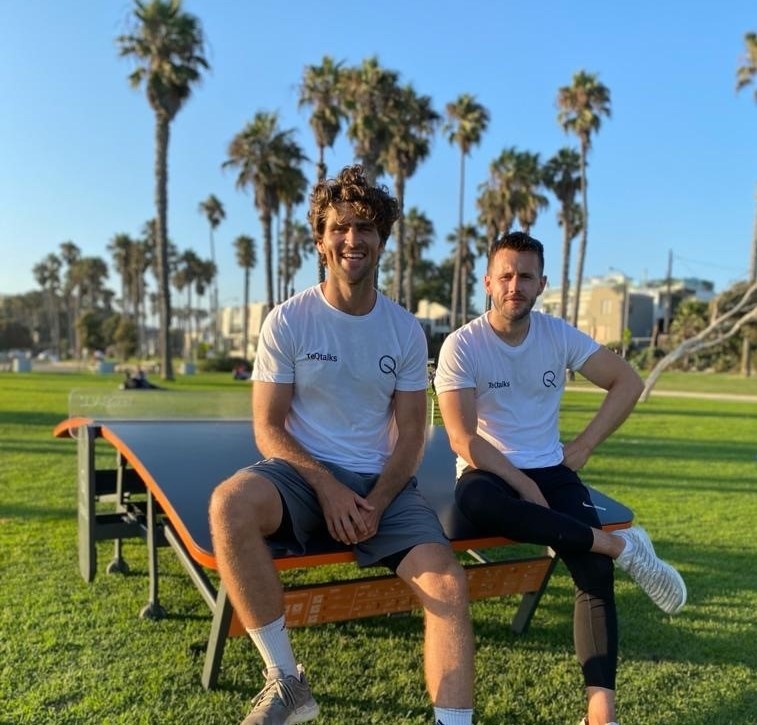 Inside Teqball: TeqTalks
INSIDE TEQBALL - STORIES FROM THE TEQBALL WORLD -
TeqTalks is an innovative new platform started by Brett Lorenzini and Dan Smith from the LA Teqers, where they talk all things teqball on a fun and informative podcast. Weekly updates from the teqball world are discussed on the podcast, including the development of the sport, teqball competitions, and interviews with players, coaches, celebrities and fans. The light-hearted and engaging show also covers topics like health, fitness and other sporting stories from around the world.
Dan is a former collegiate soccer player in the US, with a Masters in Exercise Science. He grew up in Nairobi, Kenya and has worked as a fitness and soccer coach with the University of British Columbia, as well as a medical intern for the Vancouver Whitecaps football club. His co-host, Brett, is a former professional football player, who played in England after growing up in South London. He is now an actor, creator and producer and moved to Los Angeles when he landed the role of Troy in the hit show True blood.
Do you remember the first time you heard of and / or experienced the curved table?
Dan: The first time I saw the table was on social media. I am a massive Arsenal fan, and I remember watching a few of my favourite players using the table. When I first played on the table the LA Teqers were putting on their first Challenger Cup and it was an exciting time for teqball in the USA.
Brett: It was the same for me, I saw Teqball on Instagram and remember thinking I could be good at this. I then played in San Diego and then realised this is not easy. But I am slowly mastering it, If I do say so myself.
What were your first impressions of teqball and why do you think this sport is so exciting to play and watch?
Dan: My first thoughts of teqball were what an interesting and innovative game. Having played a lot of teqball now, I know the joy it brings! I think this is what draws people to the table. People are always laughing and enjoying themselves while playing and I think this makes it such an exciting game.
Brett: Same as what Dan said here, I love how much teqball brings people together and you become a family very quickly.
LA Teqers have done an immense amount of work not only in the development of teqball in the US, but also in bringing new ideas like TeqTalks to promote the sport globally. Tell us more about TeqTalks and the purpose of this initiative?
Dan: TeqTalks is our teqball podcast, where we share the latest news about the sport and interview athletes, other sport professionals, educators and fans of the game. We hope that this gives the teqball family a way to stay connected to the sport and hear new ideas of where the game is going, and ways for them to be involved.
Brett: The podcast was made so we can allow more people to understand the game and bring awareness to the sport. We have a lot of fun on the podcast and think we have made a real following. We interview people who have played the sport but also just huge fans of the game.
How many previous TeqTalks have you had and what have been the most memorable ones so far?
Dan: We are on our second season now, and that brings us to a total of 22 episodes. Some of my favourite talks have been with the State Association leaders here in the USA. These individuals are spearheading the growth of teqball in their own regions of the USA, and hearing their stories and passion for the game has been inspiring.
Brett: Following up on what Dan said here, we are slowly approaching season 3, and I think for me sometimes the fans are the best guests because they just have fun and really get into the podcast.
It is assumed that during the COVID-19 lockdown your show has been a very important driving force behind continuing to build the teqball community in the US, as well as addressing the value of sport in general. What has the experience of helping people stay positive under these hard times been like?
Dan: Both Brett and I have found it quite rewarding to be able to share news about teqball on a weekly basis. We know that COVID-19 has presented new challenges that a lot of the world hasn't faced before. On TeqTalks we've been able to share ours and others' stories of how teqball has brought joy and brought people together during this difficult time. It has helped us stay positive as well!
Brett: We have been able to witness how strong people are and how they are able to adapt in these times, and that for us is very inspiring. We always like to ask our guests at the end of the podcast - what is your advice to others? Every answer is powerful. I think this is beautiful, to know we all have something to learn from each other.
LA Teqers have been doing a great job with female teqball players. Carolyn Greco and Nancy Avesyan, who both have a football (soccer) background, are helping lead this movement. Do you address gender equality and other important teqball values in TeqTalks?
Dan: Gender equality is something that is very important in teqball and it's something that we take a lot of pride in. In our most recent episode with AJ, a new Bella Teq member, we discuss this very subject and how we believe teqball can be one more tool to help balance the inequality we see in our world today.
Brett: We feel that this huge for the sport of teqball and it something that Dan and I are very proud that we get to witness.
TeqTalks has helped turned the attention of US sports fans to the teqball community. Have you been able to attract new audiences and players through the show?
Dan: With each new guest and show we are expanding our audience across America and the globe. We've been lucky enough to be involved with the sport for a while now, so it's only natural to share our passion with others. We hope that our enthusiasm continues to bring in new players and fans to the sport.
Brett: I think that with each week we are slowly reaching a wider audience and our goal is to have everyone aware of the sport.
You are two very different characters, which makes for a great mixture of styles and your excitement about teqball comes across to the viewers. In addition, your combination seems to work well. Are you friends in life as well, and more importantly, do you play teqball together?
Dan: Brett and I really enjoy ourselves on the show, and it's because of the friendship we've formed through playing the sport together. We laugh a lot, because Brett likes to makes jokes about me. So the podcast is always upbeat with lots of laughing.
Brett: The energy of the show comes from us joking about each other and not taking ourselves too seriously. It's mainly me making jokes about Dan but it is all done in good spirit. I think on a podcast this is important and I feel it eases the guests. The sport of teqball made Dan and I very close friends and the podcast just brings us even closer. We play a lot of teqball together but it's hard for Dan as I tend to beat him.
Do you intend to create different shows in the future, such as in-depth interviews?
Dan: We have dreams to continue developing our show into many things. The media coverage of the sport is very important for its development and we hope to keep innovating and producing more content for the growing fan base of teqball. There are many exciting things to come because teqball is the fastest growing sport, and we will be growing and developing with it!
Brett: A big goal for us is to be sponsored and bring the podcast to many more people around the world. We would like to have in person interviews when we are able to. I think a talk show with Brett and Dan could be in the works, it would involve a lot of jokes aimed towards Dan. We would have sports personalities on the show and have fun games and fun conversations.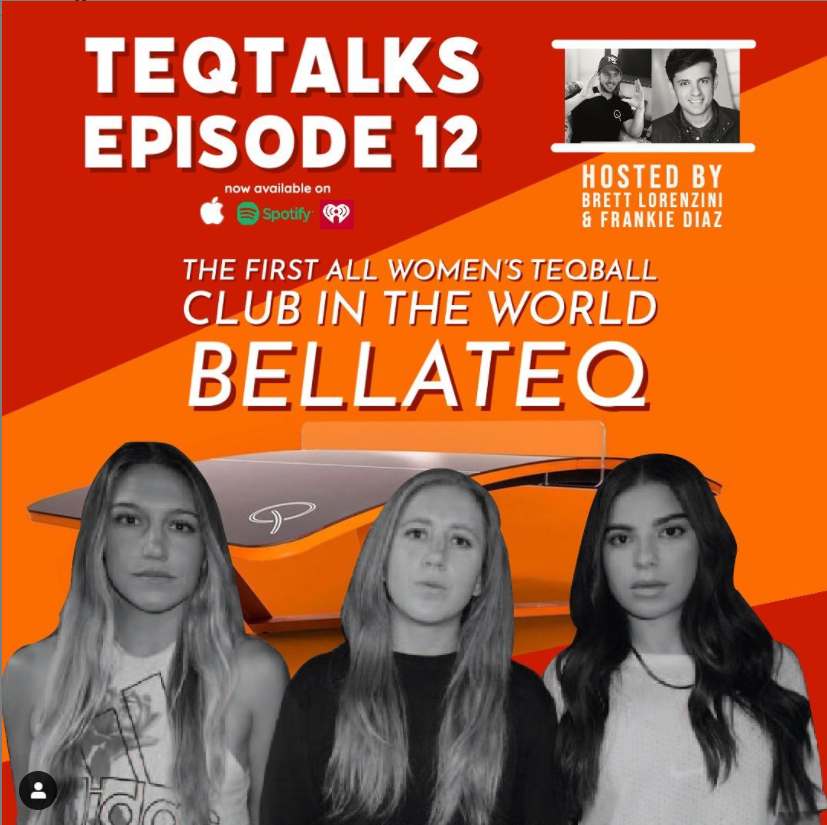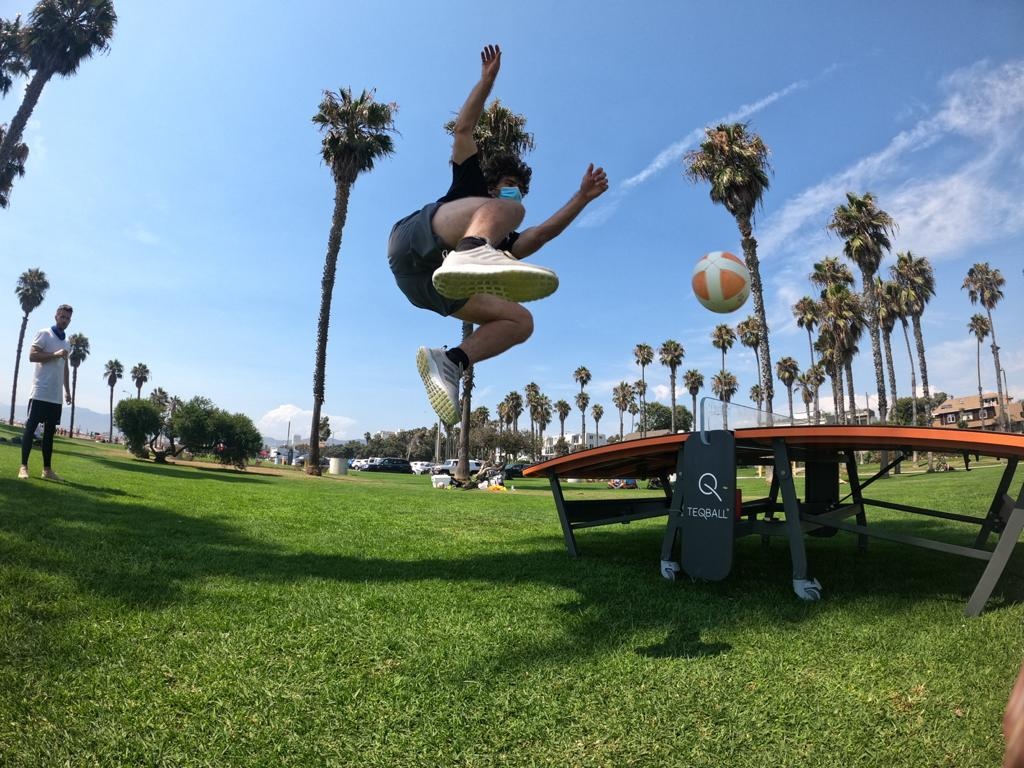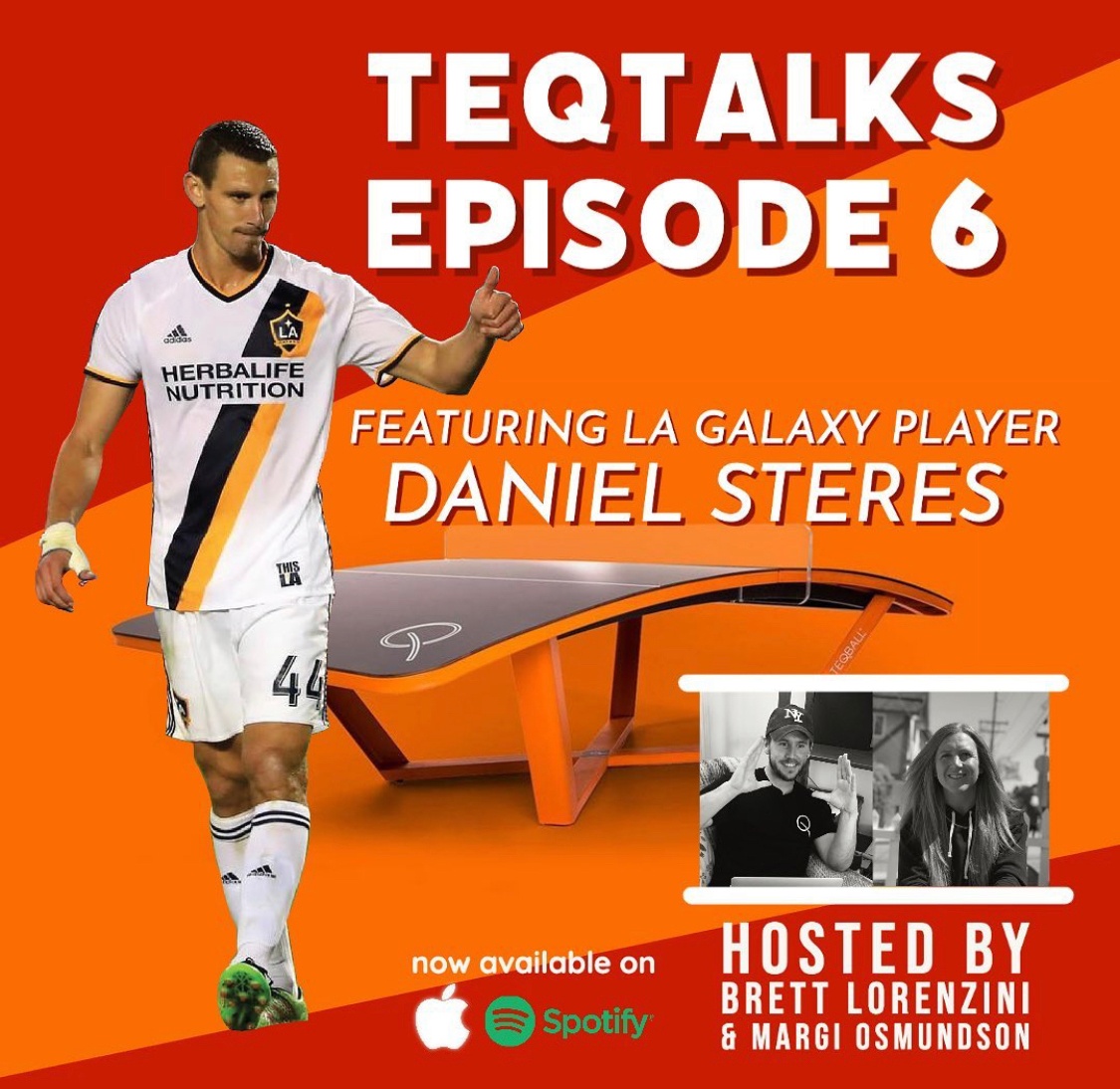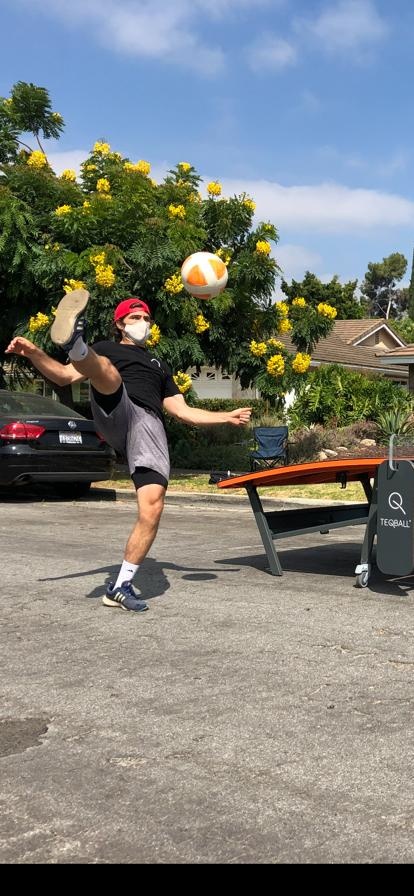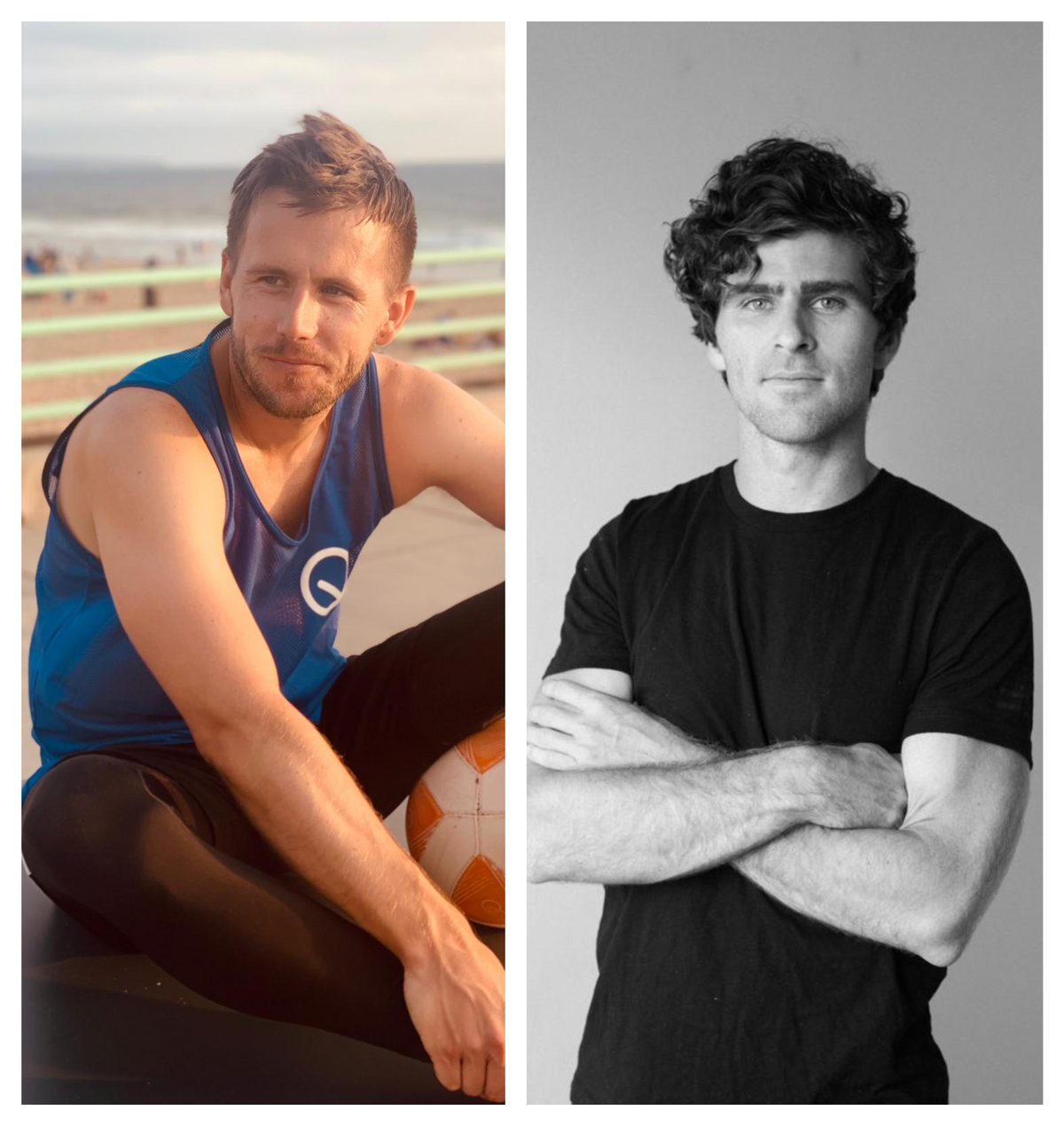 29 Aug 2020