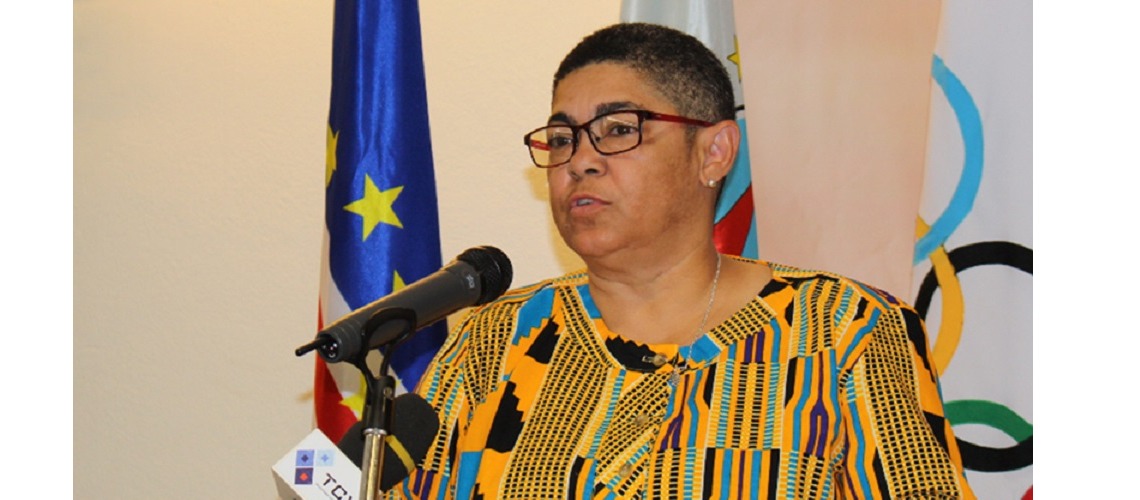 FITEQ Executive Board Member Filomena Fortes elected as ACOLOP President
International Teqball Federation (FITEQ) Executive Board Member Ms Filomena Fortes has been elected as President of Associação dos Comitês Olímpicos de Língua Oficial Portuguesa (ACOLOP).

ACOLOP seeks to spread Olympic Values in Portuguese speaking countries, covering four continents: Africa, Asia, Europe and South America. It has 12 member and associate member National Olympic Committees (NOCs), which collaborate to improve sporting opportunities for the 250 million people living in Portuguese speaking countries.

FITEQ General Secretary Mr Marius Vizer Jr congratulated Ms Fortes, saying, "We're delighted that Ms Fortes has been elected as ACOLOP President and have no doubt that she will be an excellent leader for the organisation. What she has brought to the teqball family, through her experience as an IOC Member, Cape Verde NOC President, ANOCA Vice-President, LA 2028 Coordination Commission, WADA Foundation Board Member, and much more, has been invaluable and ACOLOP will benefit greatly from her wide-ranging expertise."

Ms Filomena Fortes said, "I am honoured to be elected as President of ACOLOP. I have been part of the organisation for many years and have seen how impactful it is in spreading Olympism in Portuguese-speaking countries. I am greatly looking forward to the months and years ahead, to see how we can continue to build on the work since its foundation in 2004. From a teqball perspective, the sport is growing rapidly in the ACOLOP member countries. For example, Portugal hosted the first European Teqball Tour event of 2022 in Lisbon, whilst back in 2019, teqball was a demonstration sport at the African Beach Games in Sal, Cape Verde."

The election took place at the ACOLOP General Assembly in São Tomé and Príncipe on 11 March 2022. Ms Fortes previously served as a Vice President of ACOLOP.
16 Mar 2022