Interview: Polish Teqball Federation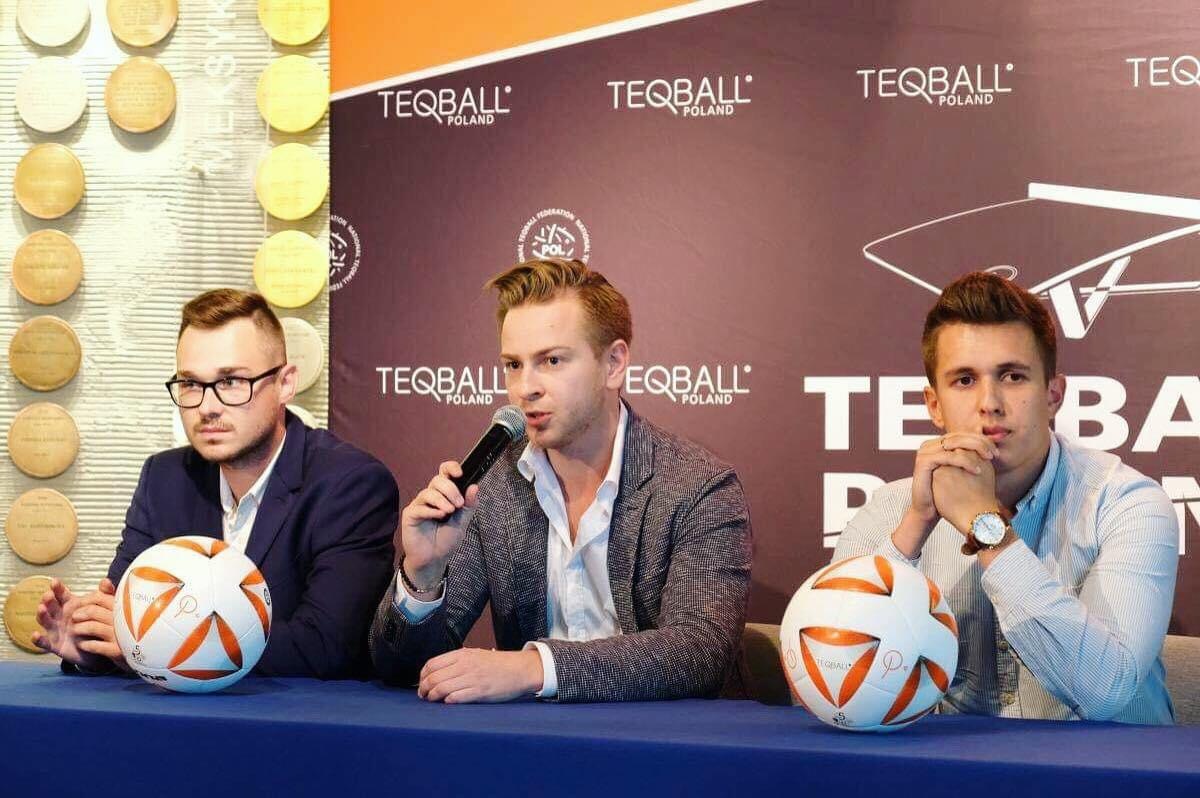 Interview: Polish Teqball Federation
INSIDE TEQBALL- STORIES FROM THE TEQBALL WORLD
Poland is one of the fastest growing teqball markets in the world, with new players and fans engaging with the sport every day. Poland has already achieved success at the Teqball World Championships and with a fully-fledged national teqball federation established in October 2019, the focus now is on sharing the sport with the masses. Kajetan Listkiewicz and Krysztof Ochedalski, founders of the Polish Teqball Federation, share their insights on the progress to date and what is in store for the future.
When did you establish the Federation?
We have been operating as an official FITEQ partner since 2017 and the Polish Teqball Federation was registered as a fully-fledged national association in October 2019.
Why, what led to start this activity with teqball?
It started simply with seeing a few videos on the internet. We were obsessed with teqball and it fascinated us. We quickly managed to contact FITEQ to start a dialogue on formalising a national association.
Crucially, we received great support from the outset from Kajetan's father Michał Listkiewicz (former President of Polish FA), who is very familiar with Hungarian tradition and culture. He lived in Budapest for years and studied the Hungarian language and culture for many years. I remember when he called me and talked about teqball for the first time. Without his support and commitment, we would not have been able to achieve all of this. He is the founder of our success and is the true leader of teqball in Poland. Moreover, and importantly, we received a very kind and warm welcome by the FITEQ management.
Do you remember the first time you experienced the curved table? Why do you think this sport is addictive?
The first time we experienced the curved table was in Budapest during our first meeting with the President of FITEQ Mr. Gábor Borsányi and the CEO and co-founder of Teqball and FITEQ Chairman Mr. Viktor Huszár. We had a chance to play teqball with professional Hungarian players and we found it nearly impossible to stop playing! We dreamed that such a table would appear in Poland as soon as possible. Teqball is an amazing sport and you cannot pass by the table without wanting to play. The Teq table is truly a revolutionary sports equipment that caters for everyone.
You have made great progress over the years. Can you provide us with some data on the number of clubs, players you have?
We started with only two players who participated in the first World Championships in Budapest in 2017. Now we have around 100 registered players and at least 10 clubs that have teqball sections in their structures. We are very proud of this progress and expect much more growth in the years to come.
Beyond the duties at the federation, how much time do you have to play this game?
Teqball trainings take place several times a week in different locations using several tables. We try to be active all the time and constantly train. We participate in training, helping our players master their skills and provide tips and analyse other players from around the world.
The two of you, as best friends, are operating a very well-structured sports organisation. What do you consider as your biggest achievement so far?
From a sport perspective, it is definitely winning silver and bronze medals in the first and second Teqball World Championships in the singles competition, as well as winning a gold medal during the Teqball Masters 2019 in Saudi Arabia. From the organisational point of view, it is the registration of the Polish Teqball Association as a fully-fledged sports institution in Poland.
FITEQ is proud to say that there are numerous talented Polish referees at international competitions and that this is a key element of developing the sport. What is the key to success in this area?
The first referee course in Poland was conducted at a very high level and a lot of great candidates came forward. Our referees participate in various international tournaments and gain vital experience. They are very involved in their profession and do their duties as best as they can. We believe that hard work is the key to this success.
You put great emphasis on the training of female referees, why is this considered to be crucial?
Equality in all areas is one of the most important values in teqball. We fully agree with this and want to promote women and help them develop their talents.
Your association focuses on amputee football as well, why is this a priority for you?
We want to develop para teqball as well as teqball. In our opinion, para teqball is a very important and valuable project which brings us together as one big TEQ Family and regardless of what is different about us, we are looking for what is common for all of us. This thing is a passion for teqball.
What was the most memorable moment of your teqlife?
There were two such moments. First, when we finished third at the World Championships in Reims in 2018 and second when we won the silver medal at the third World Championship in Budapest in 2019. It is an amazing feeling when a Polish player stands on the podium and receives the cup from the hands of some of the greatest footballers in the world, such as William Gallas, Robert Pires, Carles Puyol and Ronaldinho.
Kajetan has put the stickers of the association on his own car, are there people asking you what this sport is more often? How well known is teqball in Poland?
We are very visible and active in the media through television, press, radio and internet sources. We cooperate with the largest sports television in Poland. Content from the Polish Championships were broadcasted in an open channel in television. Kajetan's car makes a real impact and people pay attention and ask "what is this Teqball about?"
If you could choose a football legend to become an ambassador for teqball who would you choose?
Jakub Błaszczykowski - great footballer and a true ambassador for sport with a big heart.
Thank you for the interview and good luck with all your endeavours with teqball!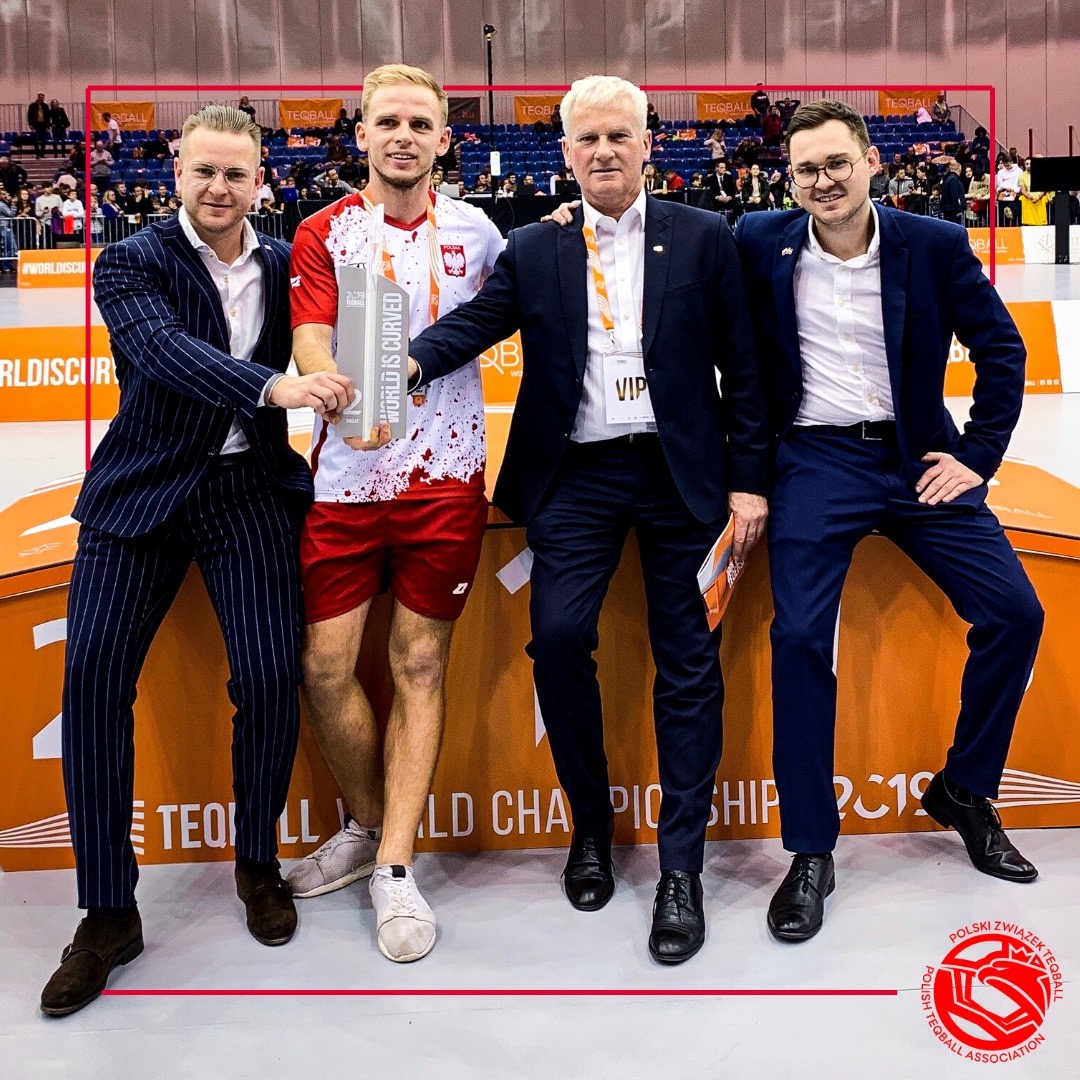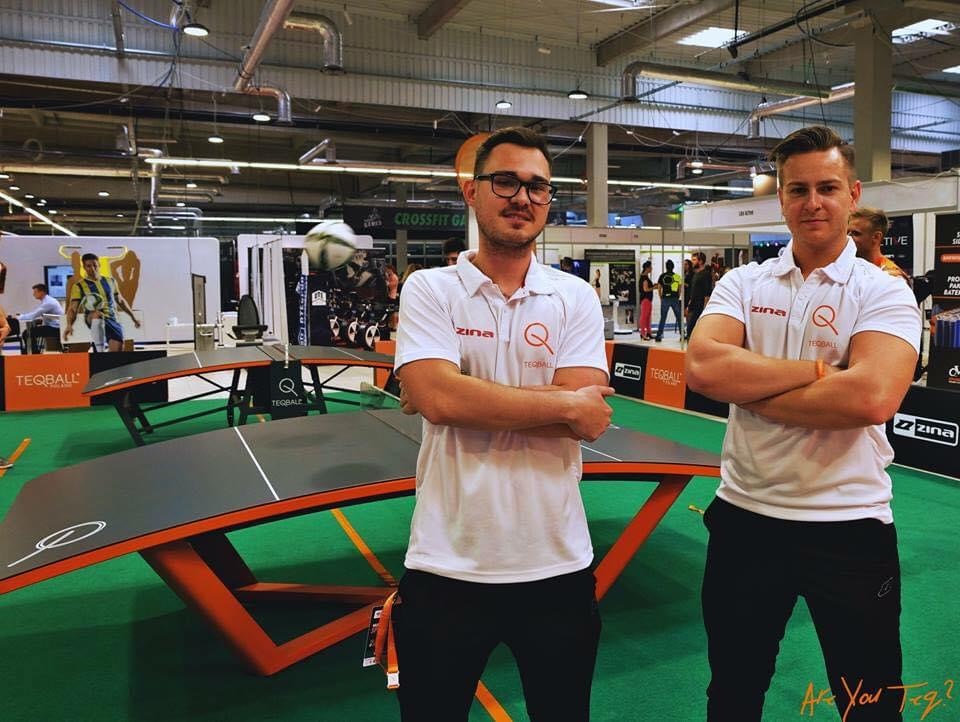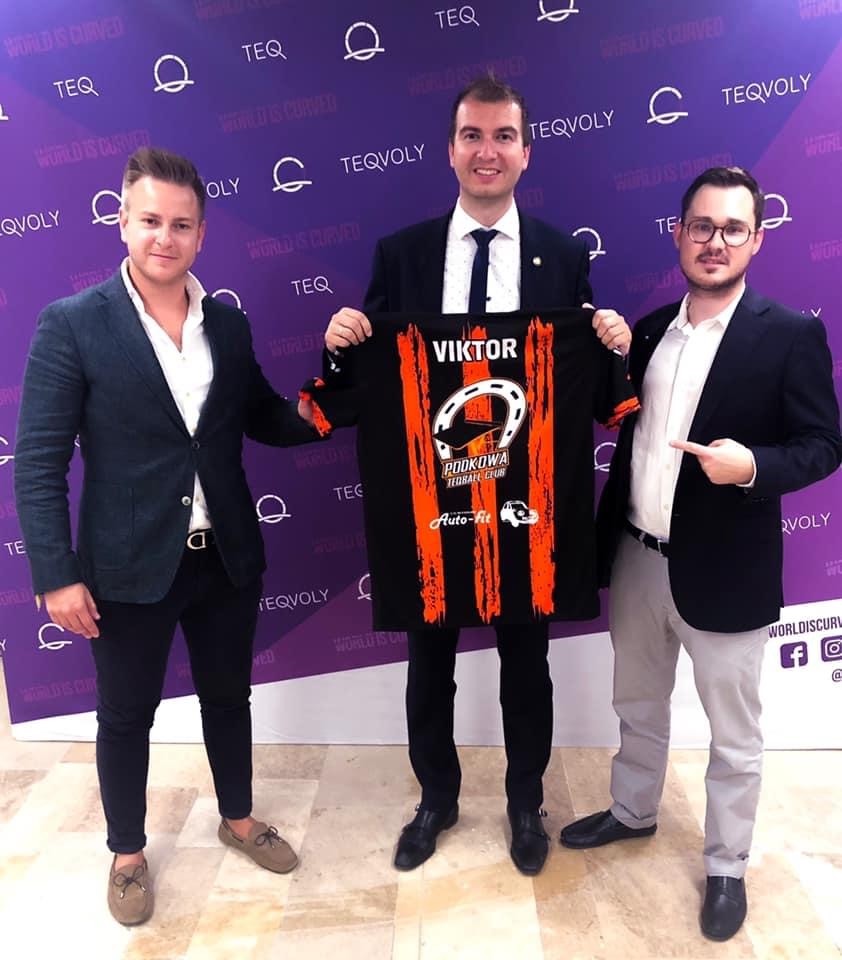 06 Apr 2020