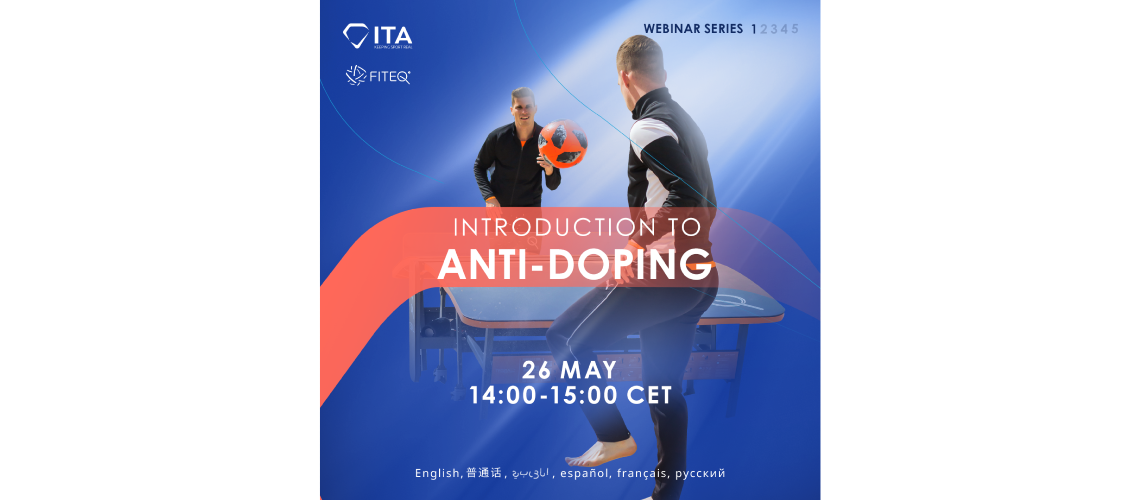 FITEQ requires all athletes to participate in anti-doping educational activities
As part of its ongoing commitment to clean sport, the FITEQ Executive Board has announced that all athletes competing in FITEQ competitions are required to participate in anti-doping webinars and educational workshops from today.
To be eligible for future events, athletes who have been active in FITEQ competitions in the calendar years 2019-2021 must attend the webinars and workshops promoted on the FITEQ website. National Federations will also communicate directly with their athletes to share relevant information on how to register for each educational activity. The new requirement applies to all athletes, including those selected in the Registered Testing Pool.
The first series of webinars that athletes are required to attend will be run by the International Testing Agency (ITA). The topics and dates are as follows:
Introduction to anti-doping (26 May)
The doping control process (2 June)
Medications, supplements, prohibited list and TUEs (9 June)
Principles and values of clean sport (16 June)
Out-of-competition testing (23 June)
All webinars will be held from 14:00-15:00 CEST and simultaneous translation to Arabic, Chinese, French, Russian and Spanish will be provided. FITEQ is pleased to offer programme completion certificates to all athletes and athlete support personnel who attend all five of these webinars.
FITEQ Sport Director Matthew Curtain said, "Educating our athletes on the importance of clean sport is an integral part of FITEQ's strategic direction for the future of teqball. We have developed a robust anti-doping programme together with the ITA, WADA and GAISF in recent years and we are now in the process of engaging with all stakeholders in the teqball family to ensure they fully understand their roles responsibilities when it comes to anti-doping. The webinars organised by the ITA, as well as the others that we will require athletes to attend, are incredibly useful. More than anything, they benefit our athletes and we have taken this decision today to support them in their sporting journeys."
FITEQ has a long-term partnership with the ITA, which was signed in 2019 and the governing body for teqball was approved as a Signatory to the World Anti-Doping Code in September 2020. FITEQ's cooperation with WADA, the ITA and GAISF led to FITEQ's adoption of a new anti-doping framework in 2020. This has been shared widely with all National Federations and clubs, as well as being outlined in a dedicated anti-doping section on FITEQ's website.
12 May 2021