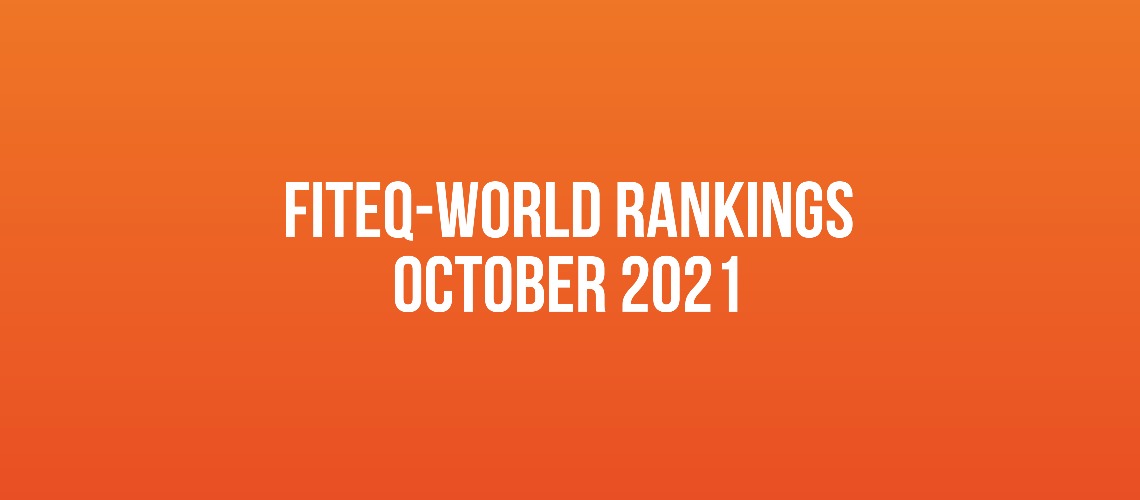 Banyik and Janicsek claim top spot in mixed doubles World Ranking
A victory in the inaugural European Teqball Tour has propelled Hungary's Csaba Banyik and Zsanett Janicsek back to the top of the mixed doubles World Ranking. The pair overtake the reigning world champions, Natalia Guitler and Marcos Vieira, with the Brazilians dropping down to joint 3rd position.
Hungary's Adam Blazsovics maintained his place at the summit of the singles World Ranking, with Romania's Apor Gyorgydeak remaining in second place. Former World Number 1 Adrian Duszak of Poland has overtaken Banyik to take 3rd place, with Banyik falling one spot to 4th. Zaid Eidan's continued dominance in Kuwait's National Challenger Series has seen him rise 20 places, from 36th to 16th.
Despite a narrow loss in the European Teqball Tour doubles final in Cervia, Banyik and Blazsovics stayed in 1st and 2nd place respectively in the doubles World Ranking. One of the gold medallists Nikola Mitro moved into the top 10 following the victory, whilst his partner and fellow Serbian star Bogdan Marojevic remained in 12th position. Further down the doubles ranking, the third place finish in Cervia from Hungary's Adam Bako and Soma Fordos led to significant rises for the pair. Bako jumped from 36th to 21st and Fordos from 53rd to 25th.
In the mixed doubles World Ranking, Balazs Katz and Gabriella Kota's bronze medal at the European Teqball Tour resulted in notable rises. Their impressive performances in Cervia saw Katz catapult from 167th to 43rd and Kota enter the top 10. Kota, who is now ranked 7th, is one of four female players in the top 7, alongside Janicsek, Guitler and Serbia's Maja Umicevic, further demonstrating the strength of women's teqball all around the world.
The full rankings can be found here:
05 Oct 2021