Budapest hosts successful Teqball and Para Teqball cup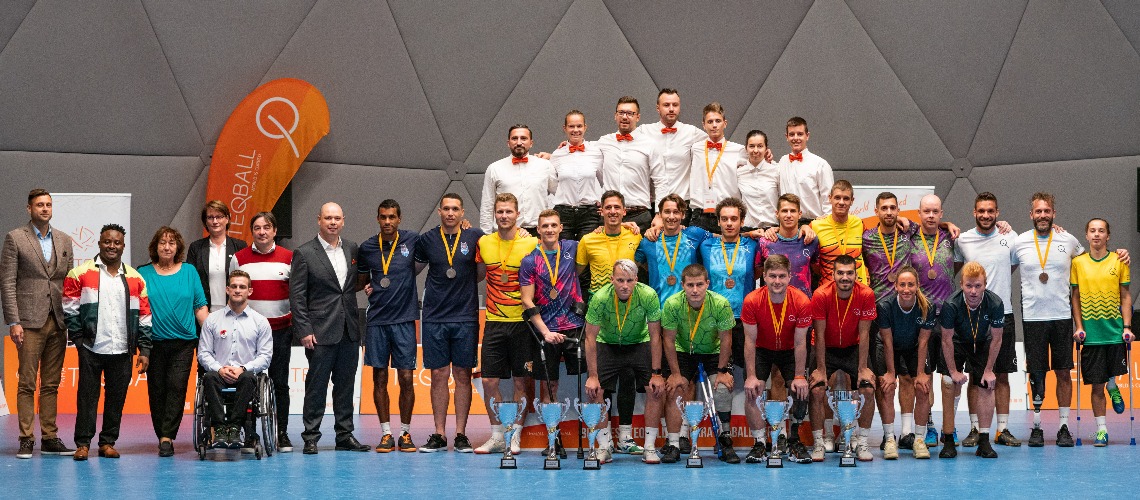 Budapest hosts successful Teqball and Para Teqball cup
On 16 October, the home of teqball welcomed teqers from around the world for the first-ever combined teqball and para teqball competition. The successful Budapest Teqball and Para Teqball Cup featured high-quality action and showed the inclusivity of the sport.
There were five event categories: a men's teqball doubles competition, as well as two para teqball singles classes, and two inclusive doubles classes, featuring teams made up of one teqball and one para teqball player. Laszlo Szabo, President of the Hungarian Paralympic Committee, and Péter Kiss, who won Paralympic gold in paracanoe at Tokyo 2020, attended the event and presented awards to the medallists.
In the men's teqball doubles, current world champions Csaba Banyik and Adam Blazsovics defeated French duo Julien Grondin and Hugo Rabeux 2-1 (12-8, 11-12, 12-2) to take home the gold. Serbia's Nikola Mitro and Bogdan Marojevic secured the bronze with a 2-0 (12-5, 12-10) victory over Bence Forgacs and Matyas Odnoga.
The Para Teqball Sport Class 1 (PTBSC 1) singles, which is for athletes permanently requiring the use of crutches, was won by Zsolt Keresztes from Hungary, with Romania's Stefan Dogaru taking silver and England's Jamie Oakey winning bronze. In the Para Teqball Sport Class 2 (PTBSC 2) singles, which is for athletes with a prosthesis, Attila Laszlo from Hungary won gold, Liam Burbridge from England took silver, and Greece's Vasileos Panidis secured the final podium spot.
The two inclusive doubles classes, one which features a PTBSC 1 player and a teqball player, and one that consists of a PTBSC 2 player and a teqball player, were tightly contested. In Sport Class 1, Keresztes and top 10 teqball singles player Martin Csereklye took home the title, whilst in Sport Class 2 Burbridge and Adam Bako won gold.
After the event, FITEQ President Gábor Borsányi said, "This was a historic occasion for our sport and I want to congratulate everyone who was a part of it, especially the athletes. Teqball is truly a sport for all and the level of play from the para teqball players was an inspiration for people all over the world. We will use the success of this weekend's event to continue the positive path para teqball is on and look to engage new players in the world's newest parasport every day."
FITEQ Sport Director Matthew Curtain added, "It is rare to see the combination of sport and parasport at the same event but at FITEQ it is something we want to make a regular occurrence. Our sport is for everyone and by hosting athletes and para athletes for a joint event helps us spread this message to the world."
ALL INFORMATION & RESULTS of the Budapest Teqball and Para Teqball Cup - HERE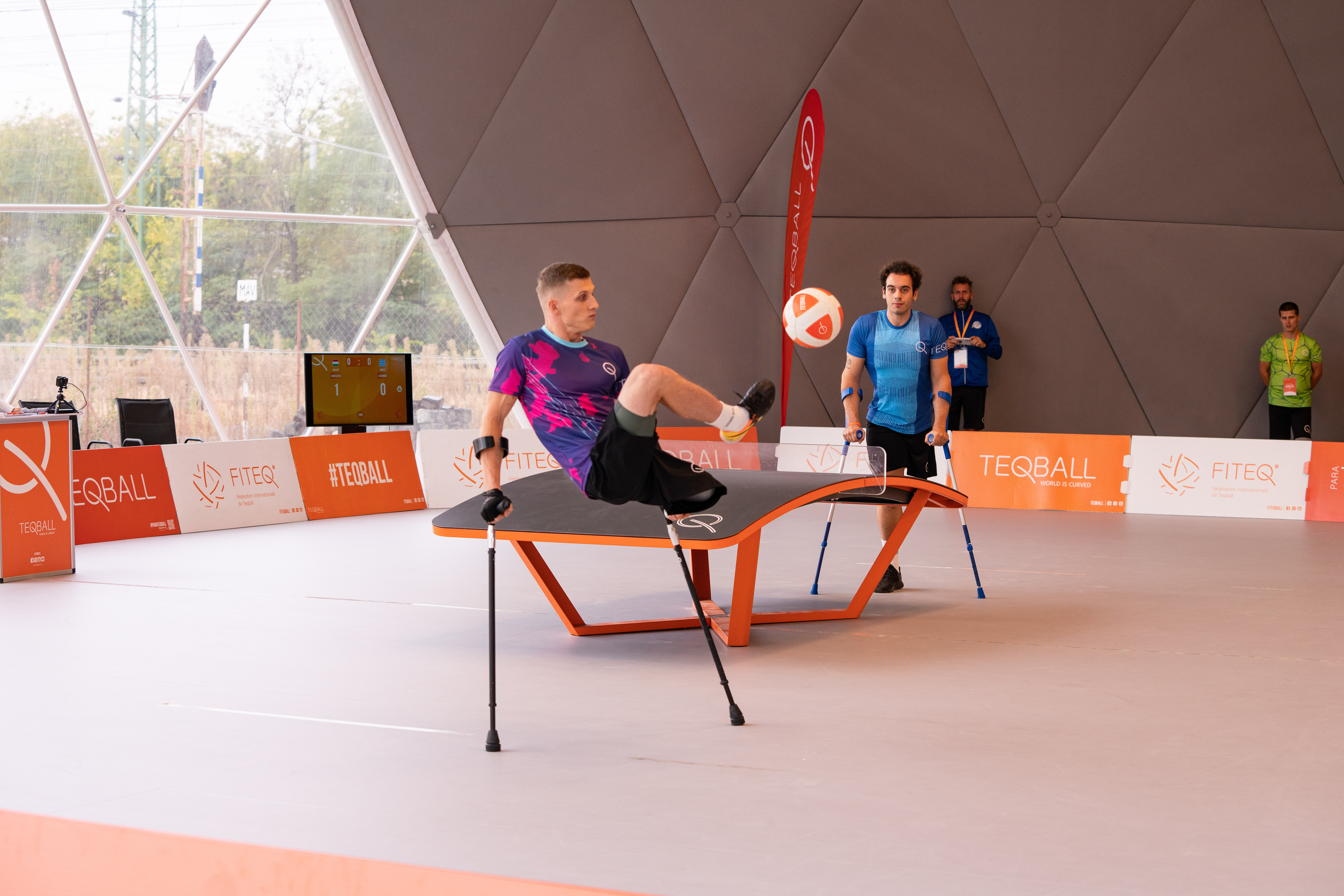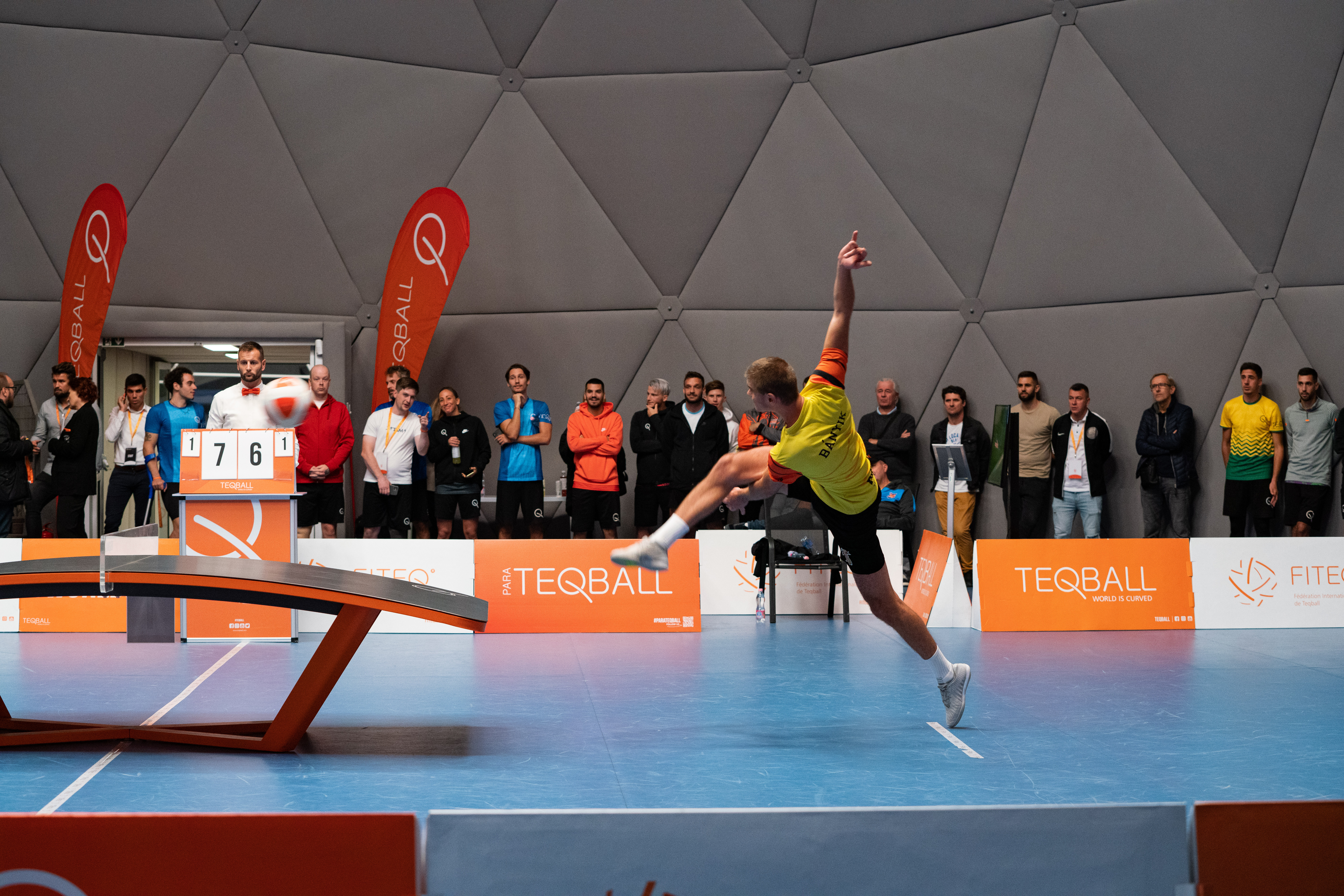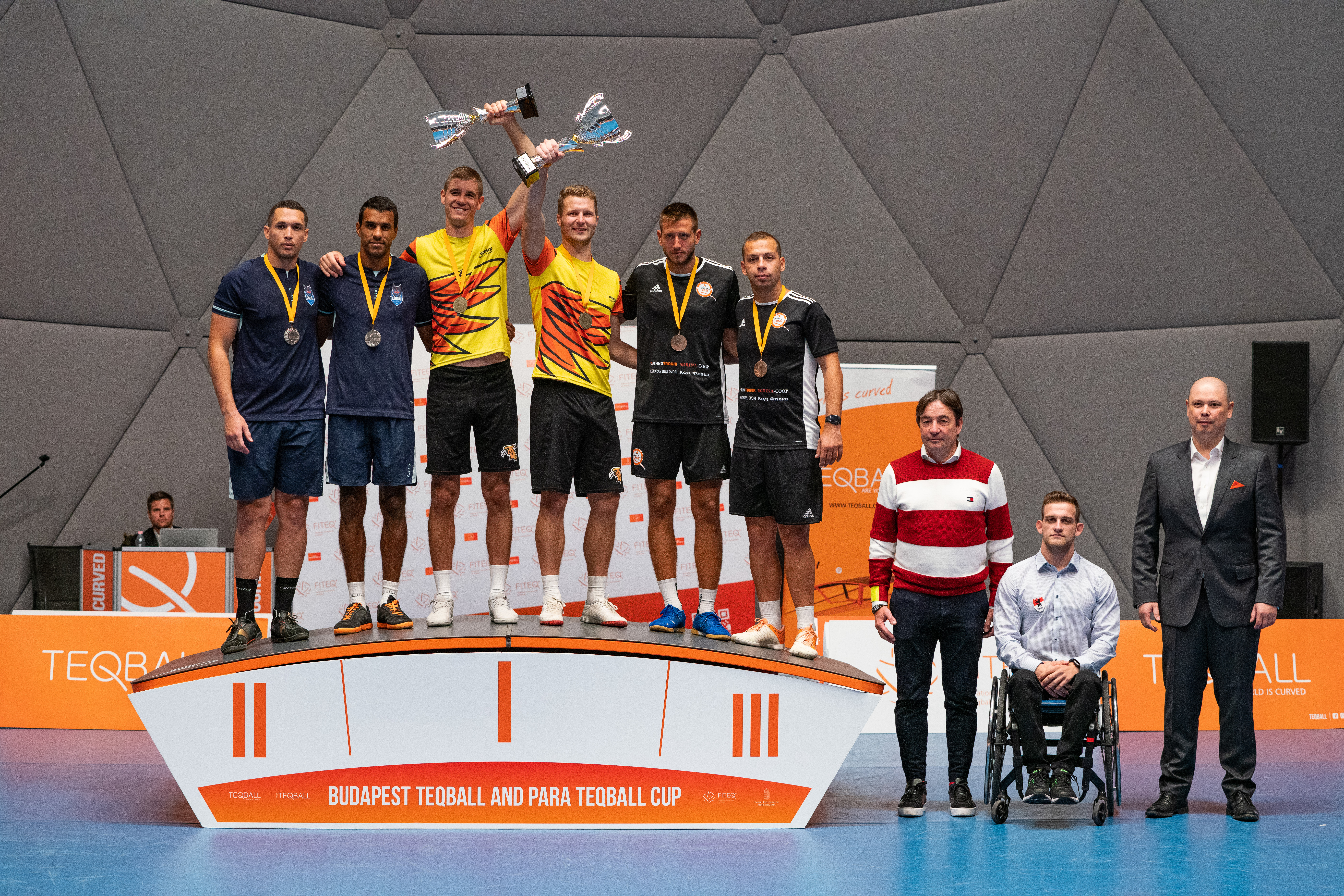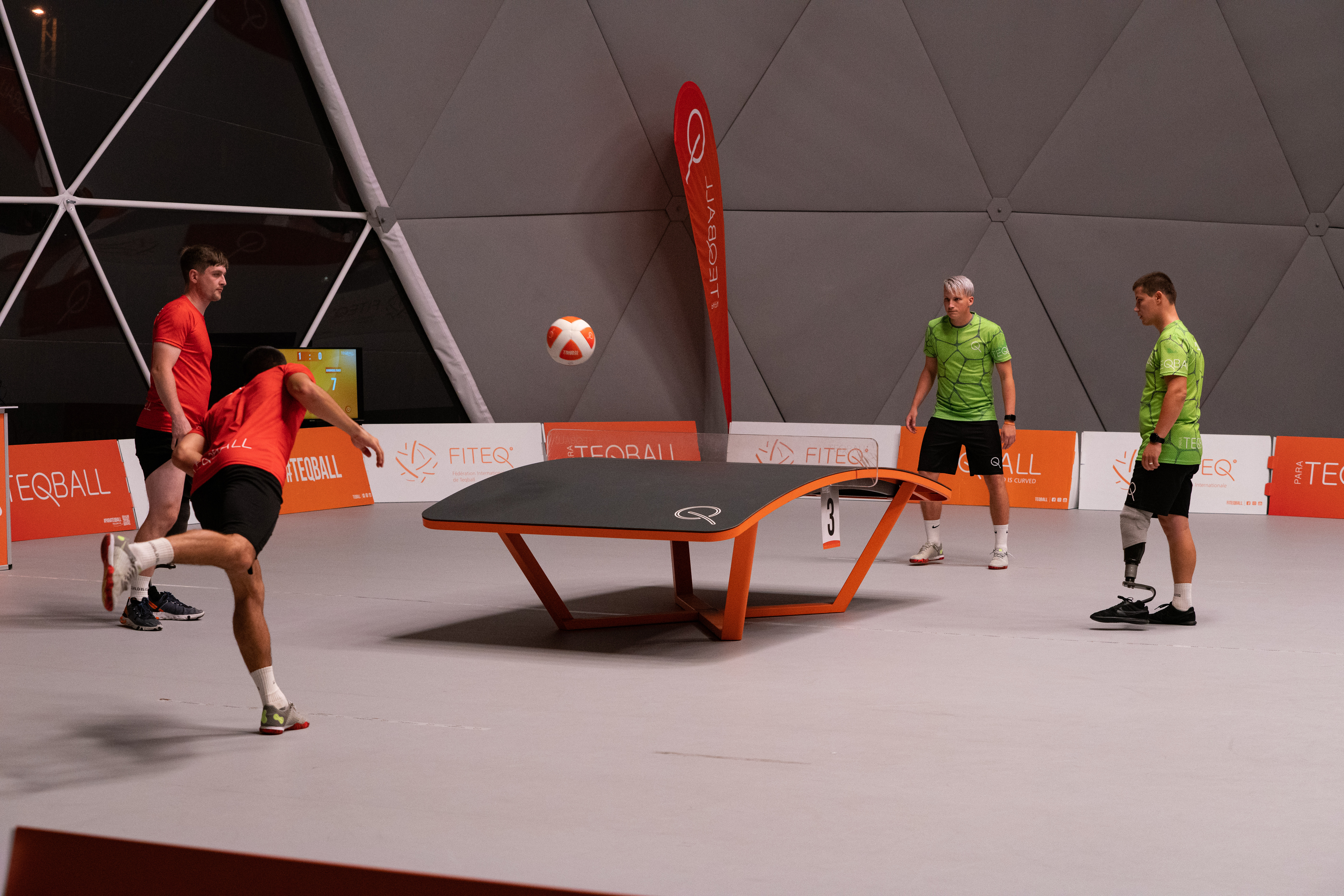 18 Oct 2021