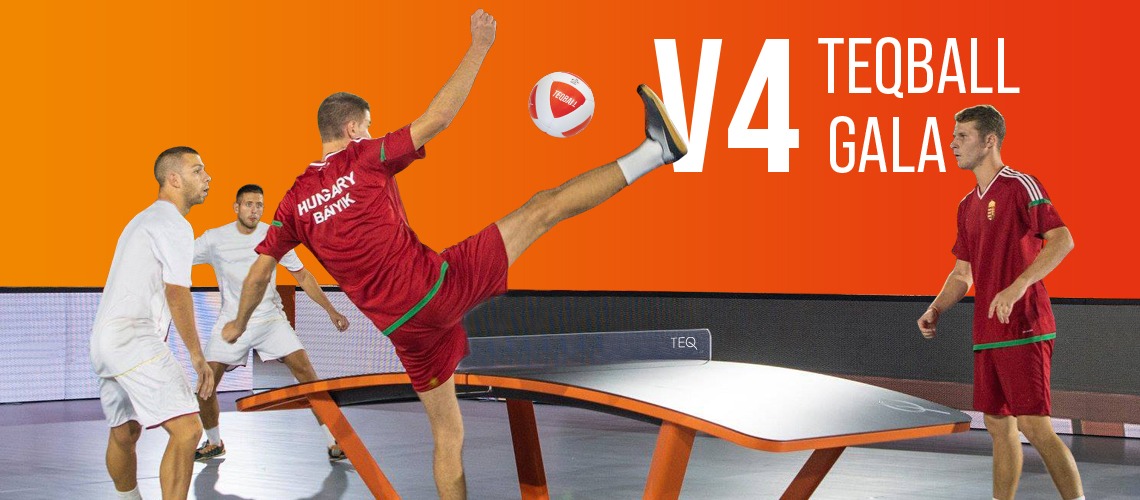 Hungary set to host first edition of V4 Teqball Tournament
Telki in Hungary is set to host an exciting men's doubles tournament on 6 November between the Visegrád Group countries of Hungary, Czech Republic, Poland, and Slovakia (collectively known as the V4).
The four central European countries, who already share strong cultural ties, will compete in the first edition of the new annual V4 tournament. Each country will be represented by one doubles team in a round-robin format before a final and a bronze match take place.
World Number 24 doubles player Lukas Flaks will represent the Czech Republic alongside his partner Petr Bubniak, who is ranked 43rd. Slovakia will be represented by Lukas and Adrian Hricov who are both professional footballers in their home country. Hungary will be represented by Balazs Katz and Balazs Velkey, who are ranked 17th and 18th in the world doubles rankings. Przemysław Mistrzak and Piotr Pinkiewicz will be the Polish pairing.
A spirit of competitive friendliness will no doubt emerge as a result of this annual tournament, further fostering positivity in the sporting culture of the V4 and enhancing relations between the nations.
At the conclusion of the first round, there will be a para teqball showcase. This follows the successful Teqball and Para Teqball Cup that was held in Budapest on 16 October 2021, where Hungarians Zsolt Keresztes and Attila Laszlo took home golds.
The V4 region is a hotbed for talented teqball players, with 16 of the top 50 ranked doubles players in the world all representing V4 nations. The competition promises to be fierce, with plenty of good-natured rivalry.
02 Nov 2021