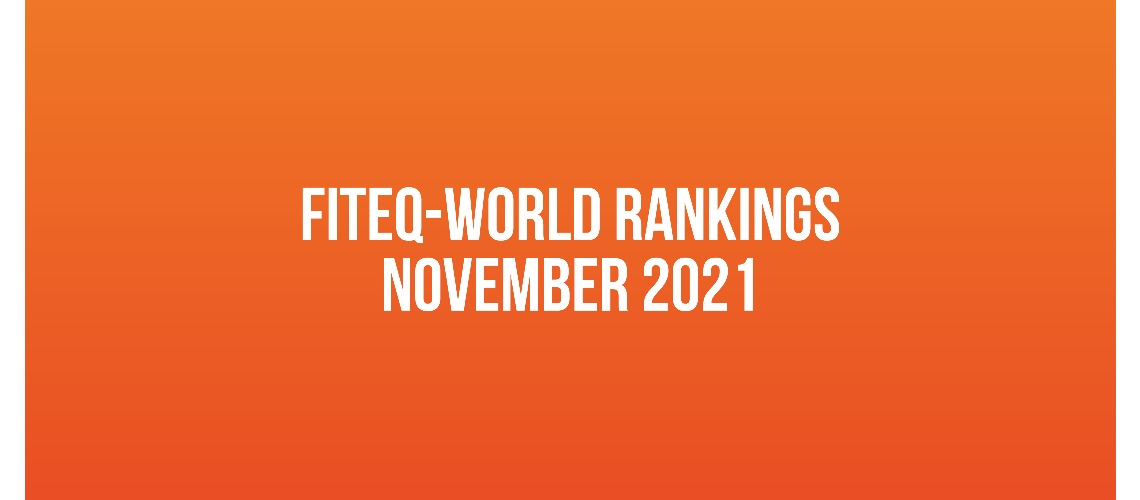 Gyorgydeak climbs to the top of the FITEQ World Ranking
Romania's Apor Gyorgydeak is the new singles World Number 1, after he overtook long-time rival Adam Blazsovics at the top of the FITEQ World Ranking. Meanwhile, France's Julien Grondin has moved from 5th to 3rd, achieving a career-high ranking.
The month's ranking update has been impacted by the FITEQ policy of ranking points only being valid for 24 months. Therefore events from October 2019 no longer contribute to players' rankings. This has impacted 2018 singles silver medallist Arpad Sipos, who has dropped from 30th to 42.
Reigning doubles world champions Blazsovics and Csaba Banyik remain top of the doubles World Ranking, following victory in the historic Budapest Teqball and Para Teqball Cup – the first-ever combined event. Despite finishing third in Budapest, 2018 doubles world champions Bogdan Marojevic and Nikola Mitro both drop out of the top 10, as a result of the above mentioned FITEQ policy.
Hungary's Bence Forgacs has moved up 11 places to 47th, breaking into the doubles top 50 for the first time, following a strong 4th place finish alongside his partner and fellow Hungarian Matyas Odnoga. American trio Dennis Correia, Luka Pilic and Frankie Diaz, all remain in the top 6, demonstrating the growing strength of the sport in the US.
In the mixed doubles, the top 10 remains unchanged after a quieter month of competitions. Banyik and his partner Zsanett Janicsek therefore remain top of the list, whilst 2019 world champions Natalia Guitler and Marcos Vieira are in joint third.
The full rankings can be found here:
03 Nov 2021