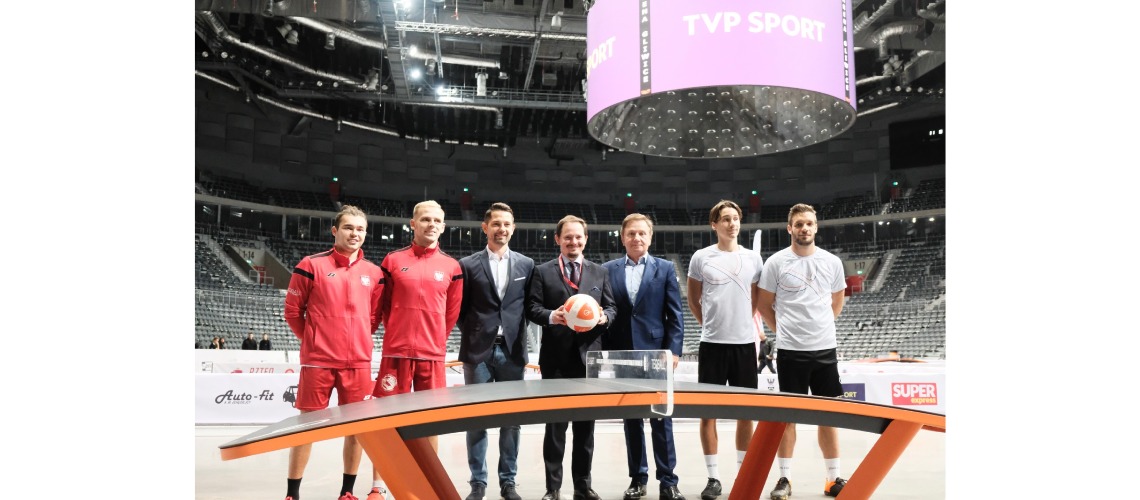 Exciting rematch settles Polish Teqball Championships
The fourth instalment of the Polish Teqball Championships was held in one of the largest closed sports facilities in Poland, the Gliwice Arena, on 23-24 October. The exciting weekend of action saw nearly 100 teqers compete across men's singles, women's singles, men's doubles, women's doubles, and mixed doubles. Action took place simultaneously across eight tables, creating an electric atmosphere.
In the men's singles, World Number 3 Adrian Duszak faced off against 15th ranked Bartlomiej Franczuk in a spectacular rematch of last year's final. Duszak avenged his loss from last year by defeating Franczuk and reclaiming his title as the Polish Teqball champion.
Franczuk did not go home empty handed though, as he won gold in both the doubles and mixed doubles (alongside Alicja Bartnicka) competitions. This made him the events most decorated male. Palulina Lezak was the woman with the most medals after her winning performance in the women's singles as well as second places in both women's doubles and mixed doubles. Agnieszka Rybicka and Aleksandra Orzechowska delivered an astonishing performance to emerge victorious in women's doubles despite their outsider rankings.
The Mayor of Gliwice, Adam Neumann; the President of the Polish Paralympic Committee, Łukasz Szeliga; and the Consul General of Hungary in Cracow, Tibor Gelencsér, all attended the event. A table was donated by FITEQ to the Polish Paralympic Committee, as FITEQ continues it's mission to full inclusivity in the wake of the recent and historic Para Teqball Cup in Budapest. A table was also donated to the Gliwice Arena, which will be placed in a public space to inspire teqers of all ages to try out the world's fastest growing sport.
04 Nov 2021