Football legend Pires: Teqball is for everybody!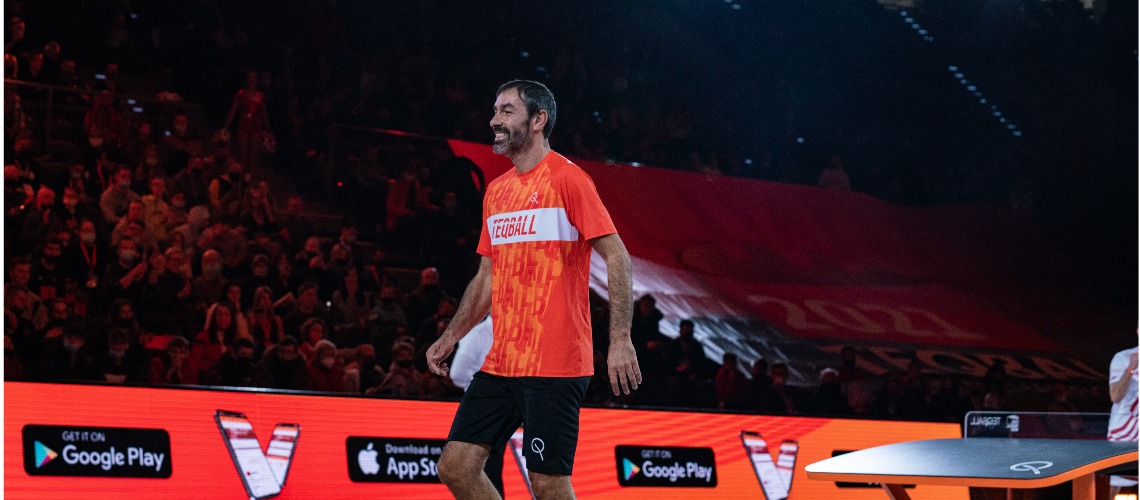 Football legend Pires: Teqball is for everybody!
Robert Pires, the legendary French midfielder achieved almost every honour available in football: FIFA World Cup winner (1998), UEFA European Championships winner (2000), and winner of three FA Cups and two league titles during his time playing for Arsenal in the English Premier League.
So what drew him to teqball?
Speaking on the sidelines of the Teqball World Championships in Gliwice, Poland, Pires, now a Teqball Ambassador, explains that he was introduced to the game four years ago. "I tried it and instantly I loved it!"
Ahead of exhibition game between two of the finals of the World Championships in a packed Gliwice Arena, Pires says that for a footballer teqball is "a good platform to work on your technique, your ability, finding your right balance. It's a very good working tool for football players. You need to work on your technique every day. For me, this is most important. And the table can help you."
Could some of teqball's own unique skills be transferred back to the 11-a-side game? For example, could the smash in teqball be adapted for goal scoring by strikers on the football pitch?
Yes, says Pires, we're already seeing this happening. "For example, if you watch Zlatan Ibrahimović, sometimes he uses this skill because he has very good ability. Of course, it's difficult. For this you need to practice stretching every day."
Meanwhile, in teqball, for a player preparing to receive a smash, Pires says "it's very good for you, because you can work on your reflexes. You need to be ready to receive the smash and thinking how to control it."
How can teqball raise its profile further in major markets that Pires knows well, such as England, Spain and Germany? "I think that they need ex-footballers who want to be involved in teqball, like me, like Carles Puyol, like Ronaldinho. Ronaldinho is number one. When you watch Ronaldinho play teqball, it's fantastic!"
And while tables are already available to players at most Premier League clubs in England, Pires stresses: "Of course, today we are here for the World Championships, but sometimes it's good to play for fun. You can put the tables in schools and you can play. With your feet and with your head. It's not only for professionals. It's for everybody!"
16 Dec 2021