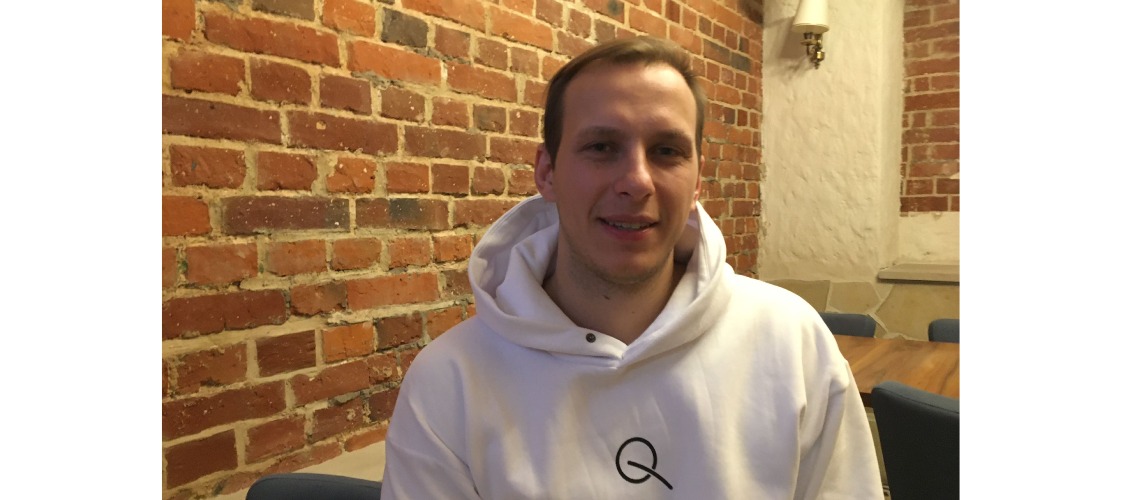 "Interest is growing every day" - The story of Lithuanian Teqball
For some teams at the 2021 Teqball World Championships in Gliwice, Poland, just being there is an unexpected privilege. Winning a match is a bonus.
In March this year, the Lithuanian Teqball Federation did not yet exist. Two months ago, Lithuania still had no tables. Yet Lithuania was able to bring a men's doubles team to compete at the World Championships.
Although the team, made up of Lukas Arlauskas and Mantas Makutunovičius, lost their first three group matches against tough opponents in the Russian Teqball Athletes, USA and Portugal, meaning that they failed to qualify for the knockout stages, they were delighted to win their last match against Luxembourg 2-0.
Speaking to FITEQ on Friday, the day after the matches, Arnoldas Mauragas, aged 29 and the President of the fledgling federation, said: "We received the tables through FITEQ's development programme last month. But before even receiving the tables, we decided that we wanted to get as much knowledge as possible, so we went to a European Tour event in Poland. And after that tournament we saw the opportunity to compete in the World Championships here, so we decided that we would try to compete with the best teams in the world!"
Working part time as the assistant coach of a football team in Luxembourg (he holds a UEFA C coaching licence and plans to work for a B licence next year), Mauragas had first discovered the sport in March this year when he saw a table at the club and was told: 'It's Teqball; it's a new thing."
Fired with enthusiasm and moving fast, he approached FITEQ and began discussions about setting up a federation in his home country. A first consignment of 21 tables was delivered to Lithuania last month, with 15 being distributed to football clubs, academies and schools across the country.
Meanwhile, six tables were reserved by Mauragas to be used for a first-ever Lithuanian Teqball tournament, which will be held in his home town of Radviliškis in the centre of Lithuania on 23 December.
Mauragas juggles his Teqball role with his job as an IT consultant – albeit his IT skills have come in useful when, for example, he was able to call on them to design the federation's website. Soon, he says, he will relocate back to Lithuania after eight years of living abroad to be in a better position to lead the federation.
"We've received a lot of attention from clubs and from the media, with interviews for the major TV channels, so I see that there's growing interest every day," he continues. "I think we will find the players that want to participate, and I think we will succeed in establishing a Teqball league [in Lithuania].
"So my ambition is that in the next World Championships we will have athletes in every single category."
As for this year's World Championships, Mauragas describes the event as "really well organised. The communication from the start was unbelievable, and really responsive. From FITEQ's side they had to do a lot of work just to make sure we could participate. Also, the venue is amazing!"
Mauragas and his two team members intend to stay until the end of the competition to train and to continue their teqball education.
15 Dec 2021