Blazsovics returns to World Number 1 after triumph in Gliwice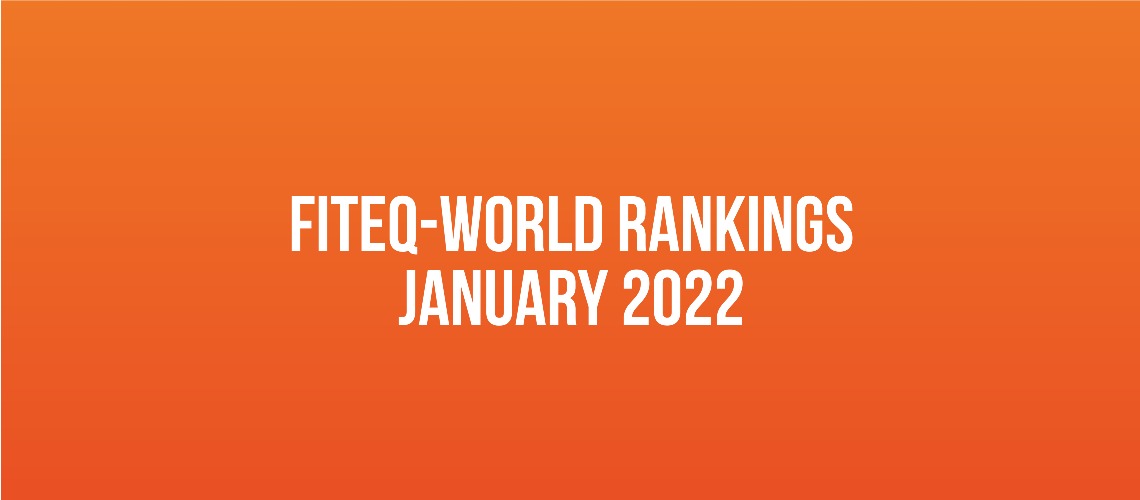 Blazsovics returns to World Number 1 after triumph in Gliwice
The International Teqball Federation (FITEQ) has published its first World Ranking update of 2022, with the results of the 2021 Teqball World Championships having a considerable impact on the standings of the sport's five categories: men's and women's singles and doubles, and mixed doubles.
Hungary's Adam Blazsovics returned to the top of the men's singles ranking after an outstanding display at the World Championships in Gliwice, Poland (8-11 December 2021). Romania's Apor Gyorgydeak, who narrowly missed out on a medal at FITEQ's flagship event, dropped to second in the ranking, whilst Blazsovics' counterpart in the final, Julien Grondin, remaining in third.
Hungary also sit top of the women's singles ranking, with the first-ever world champion in the category, Anna Izsak, ranked number one. Izsak's opponent in the final in Poland was home favourite Paulina Lezak, who rose from 18 in the ranking to second after a series of high-quality performances at the World Championships. The USA's Carolyn Greco also made a significant jump after her bronze medal in Gliwice, moving from number 25 in the world to number 3.
The men's doubles top two, Csaba Banyik and Blazsovics, remained unchanged despite the pair missing out on the gold medal at the World Championships. The winners, Serbia's Nikola Mitro and Bogdan Marojevic rose from 10 and 11 to 3 and 4 respectively. Brazil's Rodrigo Bento Medeiros and Matheus Ferraz, who finished in fourth place, shot up the ranking from 28 to 15.
In the women's doubles, World Championships silver medallists Greco and Osmundson remained in first and second in the ranking. Champions Natalia Guitler and Rafaella Fontes, who were in inspired form throughout the event, have entered the ranking as newcomers in joint third. Meanwhile, in the mixed doubles Banyik and Zsanett Janicsek unsurprisingly stayed top after their emphatic triumph in Poland. Guitler and Fontes' compatriots Leonardo Lindoso de Almeida and Vania Moraes Da Cruz stormed up the ranking into joint third, following their impressive silver medal at the World Championships.
The FITEQ World Ranking is published on the first Tuesday of every month and the complete ranking lists are available on the FITEQ website and mobile app. Ranking points are awarded on the basis of the final standings of recognised FITEQ events and they are valid for 24 months, or until a player/pair has played in more than 20 tournaments, at which stage the 20 tournaments where they scored the most points contribute to their ranking allocation. The full FITEQ World Ranking Policy, including the points system and ranking calculation can be found here.
04 Jan 2022