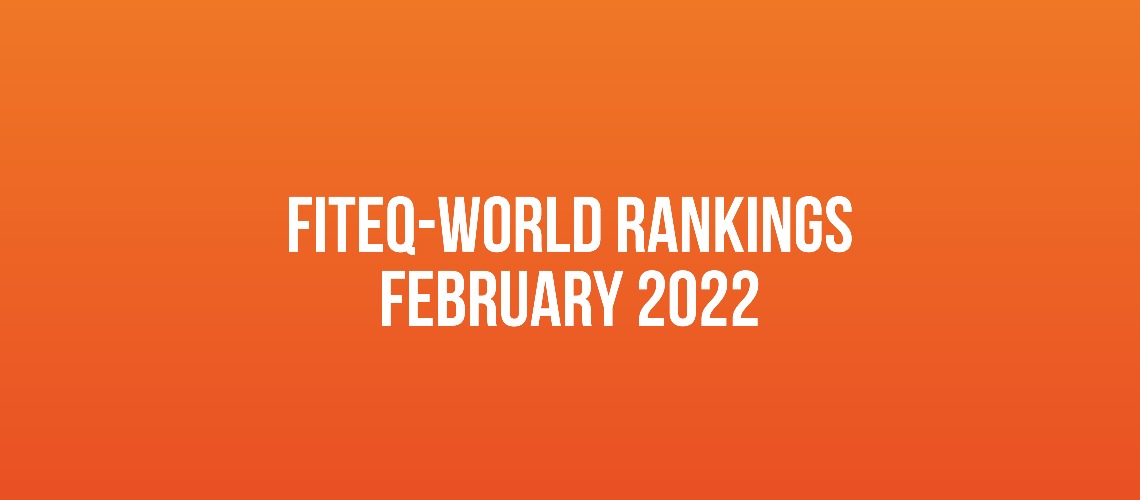 European TEQBALL Tour to feature world's top ranked doubles players
The first European TEQBALL Tour event of 2022 will feature the world's leading men's doubles and mixed doubles players in a milestone event for FITEQ in Lisbon. The event, which follows European Tour events in Italy and Poland at the end of 2021, is the start of one of FITEQ's major new competition series in 2022, which will provide athletes with regular opportunities to win significant prize money, whilst giving fans all over the world a unique sporting experience.
The latest FITEQ World Ranking will determine the seeding for the event, which will feature men's doubles and mixed doubles categories. Men's doubles number one and two Csaba Banyik and Adam Blazsovics will be looking to bounce back from the disappointment at the USA TEQBALL Tour opener last month. However, they will have to overcome the champions in San Diego, Hugo Rabeux and Julien Grondin, who moved up to joint ninth in the latest FITEQ World Ranking.
The draw also includes the Romanian pairing of Szabolcs Ilyes and Apor Gyorgydeak, who were silver medallists at last year's World Championships and are ranked fourth and seventh respectively. Meanwhile teams from Algeria, Hungary, and Ukraine will be looking to cause an upset over their top 10 ranked rivals.
The mixed doubles category in Lisbon features 2021 world champions and joint number one ranked duo of Banyik and Zsanett Janicsek. However, their compatriots Blazsovics and Lea Vasas, both ranked in the top 20, as well as Serbia's Nikola Mitro and Maja Umicevic (ranked joint fifth), will be looking to make life difficult for the world's best mixed doubles team. Czech Republic, France, and Ukraine will also be represented in the event.
The latest FITEQ World Ranking saw little change to the singles rankings. In the men's ranking, the top five of Blazsovics, Gyorgydeak, Grondin, Banyik and Adrian Duszak remains unchanged. The same applies in the women's ranking, with Anna Izsak, Paulina Lezak, Carolyn Greco, Natalia Guitler, and Amelie Julian keeping their places at the top. In the women's doubles category, the USA's Greco and Margaret Osmundson remain in first and second, whilst Brazil's Guitler and Rafaella Fontes are joint third. The big mover was Janicsek, who rose from 26th to 8th after winning gold at the USA TEQBALL Tour with Zsofia Anna Blazsovics-Petri.
02 Feb 2022