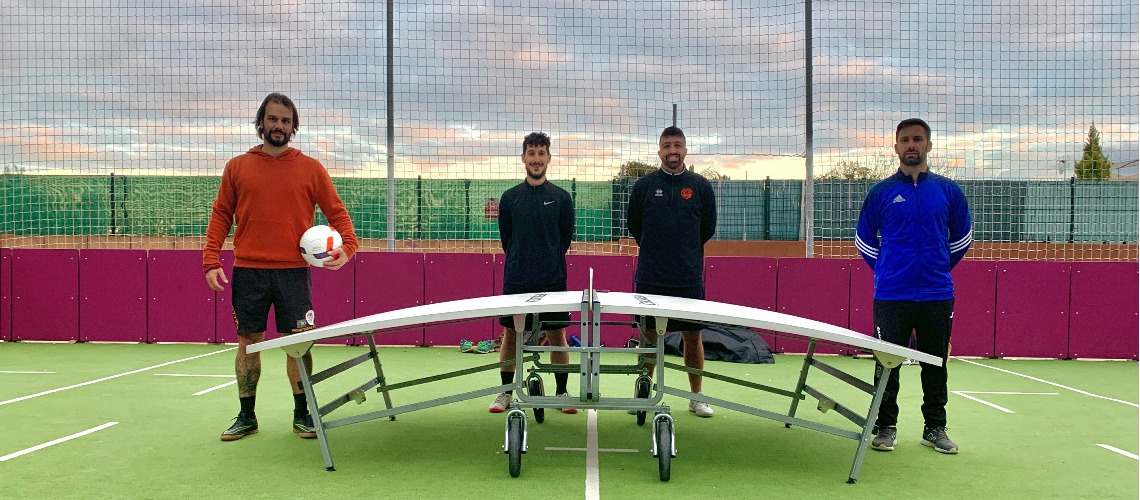 Mallorca's rising stars eye major titles in 2022
Mallorca will soon have its first official teqball club after the 2021 Teqball World Championships captured the imaginations of local athletes
Mallorca will soon have its first official teqball club after the 2021 Teqball World Championships captured the imaginations of local athletes. A group of padbol stars based on the Spanish island have been following teqball's development closely for many months, and after engaging in intense training in recent weeks they are set to make their international competition debut at the 2022 Teqball World Series in Paris (18-20 March).
Three-time padbol world champions Juan Alberto Ramón and Juanmi Hernández, as well as current Spanish champion Aquiles Munoz, are amongst the key figures behind teqball's growth in Mallorca. The players are looking to use their skills from padbol to bring a new style to teqball based on the foundations of an impenetrable defence.
Teqball is growing quickly across Spain, with the country represented in all five categories at the 2021 Teqball World Championships, through the participation of Aitor Vives Year in the men's singles, Silvia Ferrer Garcia in the women's singles, Javier Asensio Romero Francisco and Javier Santiago Gracia in the men's doubles, Ferrer Garcia and Judit Tamayo Garcia in the women's doubles, and Vives Year and Ferrer Garcia in the mixed doubles.
Ahead of the World Series competition in Paris, Ramón, Hernández, and Munoz have been training hard and posting highlight clips on social media.
Speaking about how excited the local teqers are about the future of teqball, Muñoz said: "The leaders of teqball are doing things very well and investing a lot of money: signing stars like Ronaldinho as ambassadors, reaching agreements with football clubs, setting up spectacular competitions that are very well organised and with large prizes. "The sports team at FITEQ have said they waiting for us at the World Series and given our level in padbol, they are confident we will be tough to beat in teqball!"