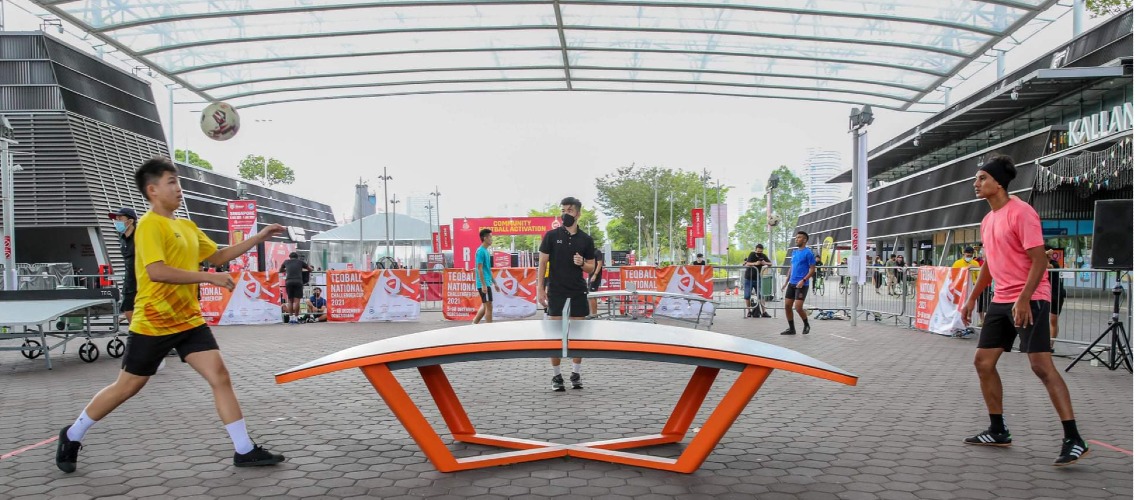 Singapore Teqball Federation sets out plans to open national training centre
The Singapore Teqball Federation has announced plans to open a national training centre this year
The Singapore Teqball Federation has announced plans to open a national training centre this year, which would be the base for the country's elite level international players.
R Sasikumar, President of the Singapore Teqball Federation, has set out plans to formalise a national team following the growth of the sport across the country.
R Sasikumar and his team at the federation, which is recognised by both FITEQ and the Singapore National Olympic Council, have led the rapid development of teqball and para teqball in Singapore in recent years. Now, with international travel restrictions easing and elite level international players from Singapore looking to compete in major events around the world, the federation is in the final stages of establishing a national team and a national training centre.
The federation will also appoint a technical director in the coming months, who will lead the development programme of the country's international players. The federation has already identified 10 players from across Singapore who will join the national team at the training centre later this year.
The Singapore national teqball team will look to compete in FITEQ's international events, as well as Asia's multisport games that feature teqball as a medal or demonstration sport, including the Asian Beach Games and the Asian Indoor and Martial Arts Games.