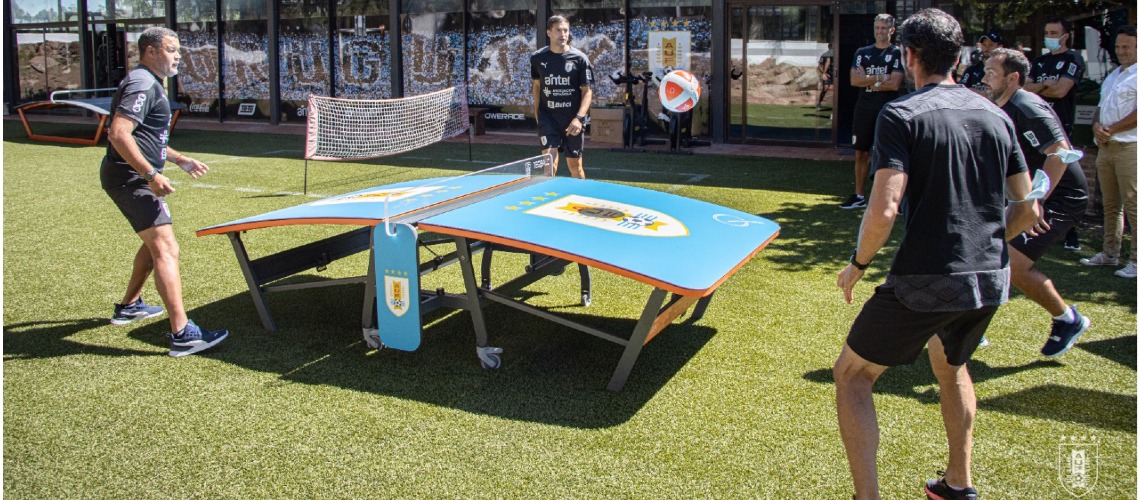 VIP Donation Programme to support growth of Uruguayan teqball
The Uruguayan Teqball Federation (FUT) has delivered a Teq SMART table to the Uruguayan Football Association (AUF) as part of FITEQ's VIP Donation Table Programme, which will help the FUT continue to develop teqball and para teqball in the country.
The FUT, which is officially recognised by FITEQ, requested to send a personalised table to the Uruguay Celeste Complex, which is the training centre where the Uruguayan National Football Team will prepare for its FIFA World Cup Qatar 2022 qualifers later this year. The request was approved by the FITEQ Executive Board due to the promotional value a partnership with the AUF will bring in South America, which is a key developing market for teqball and para teqball.
Teqball has already captured the imagination of a number of South America's leading football stars, including Lionel Messi, Neymar, and Teqball Ambassador Ronaldinho. FITEQ is confident that the FUT's VIP donation to the AUF will help engage young athletes across Uruguay and the South American continent in the world's fastest growing sport.
Technical Director of the Uruguayan National Football Team, Diego Alonso, and his colleagues Dario Rodriguez, Ghillerme Rodriguez and Gabriel Raimondi, received the table at the Uruguay Celeste Complex and engaged in friendly matches against each other.
03 Mar 2022