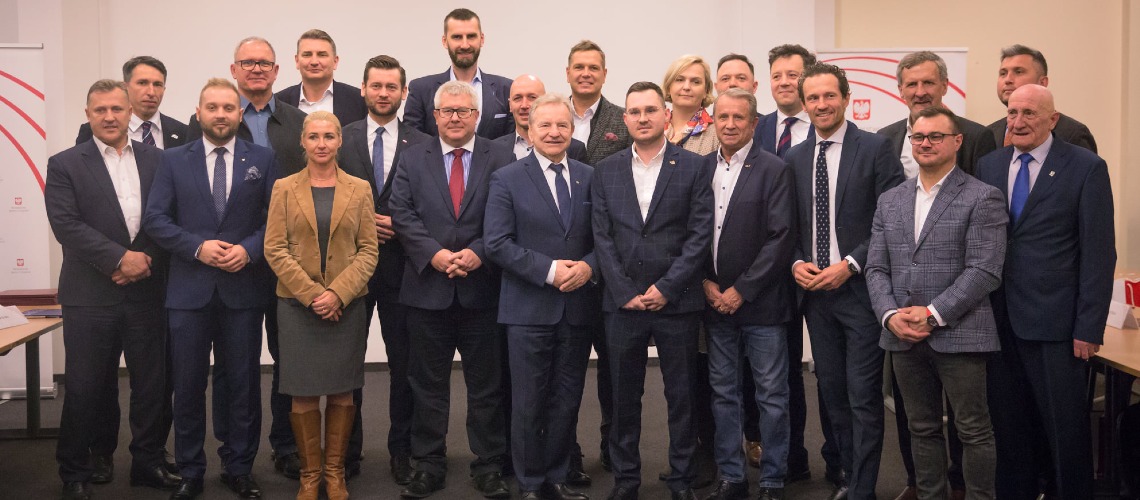 Vice President of Polish Teqball Federation joins country's Social Council of Sport
Kajetan Listkiewicz, the Vice President of the Polish Teqball Federation, has been appointed as a member of the Polish Social Council of Sport, which is an advisory body to the Ministry of Sport and Tourism.
The Council, which is composed of 30 highly experienced representatives of Polish sport, held its inaugural meeting on 16 February in Warsaw. Mr Listkiewicz was recognised by the Minister for his outstanding work with teqball, including the recent organisation of the 2021 Teqball World Championships, and will now work alongside Olympic champions, successful coaches, and CSR experts as he looks to support the work with the council.
Listkiewicz has been key to teqball's rapid growth in Poland in recent years. In addition to hosting an unforgettable World Championships in 2021, teqball will make its European Games medal sport debut in Poland in 2023. The country is also home to some of the world's best players, with both men's and women's singles players in the FITEQ World Ranking top 10.
Mr Listkiewicz has exciting plans to help continue to grow teqball in Poland, through continually improving accessibility for young people, saying, "I am delighted to join Poland's Social Council of Sport and I am excited to bring my experience, particularly my experience from teqball, and help shape the future of sport in Poland. I truly believe teqball will be a big part of our country's sporting future, and I will continue to make the sport more accessible for people across the country."
07 Mar 2022