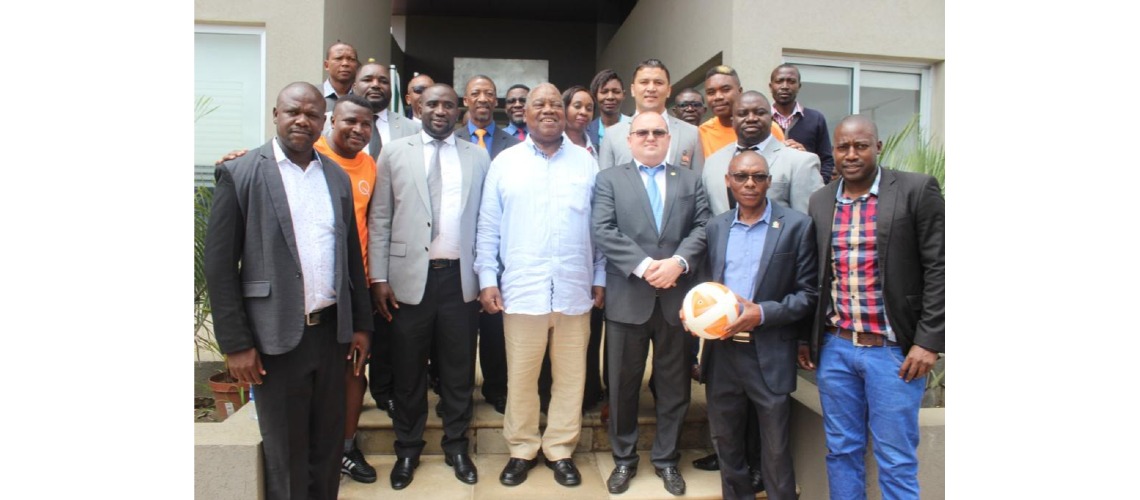 FITEQ mourns the loss of fourth President of the Republic of Zambia Rupiah Bwezani Banda
The International Teqball Federation (FITEQ) is mourning the loss of the fourth President of the Republic of Zambia Mr Rupiah Bwezani Banda. President Banda had a profound impact on the development of teqball throughout Zambia and across Africa and he will be sorely missed by everyone in the global teqball family.
President Banda was elected in 2008 and served as his country's President until 2011. Throughout his life, he was a passionate advocate and leader within the sports world. He was a key figure the development of a range of different sports, particularly football and judo, giving young, aspiring athletes in Zambia the chance to fulfil their dreams. In recent years, President Banda was at the heart of teqball's rise in Zambia and the sport's rapid growth in the country can largely be credited to his influence.
FITEQ General Secretary Marius Vizer Jr said, "It was with great sadness that we learned of the passing of President Banda. The thoughts of everyone in the global teqball family are with his family and close friends at this very difficult time. President Banda's support for teqball has played a central role in the sport's development, not only in Zambia but across Africa. Our sport will miss him enormously, but through the legacy he leaves behind his presence will continue to be felt throughout the African teqball community. May he Rest in Peace."
16 Mar 2022