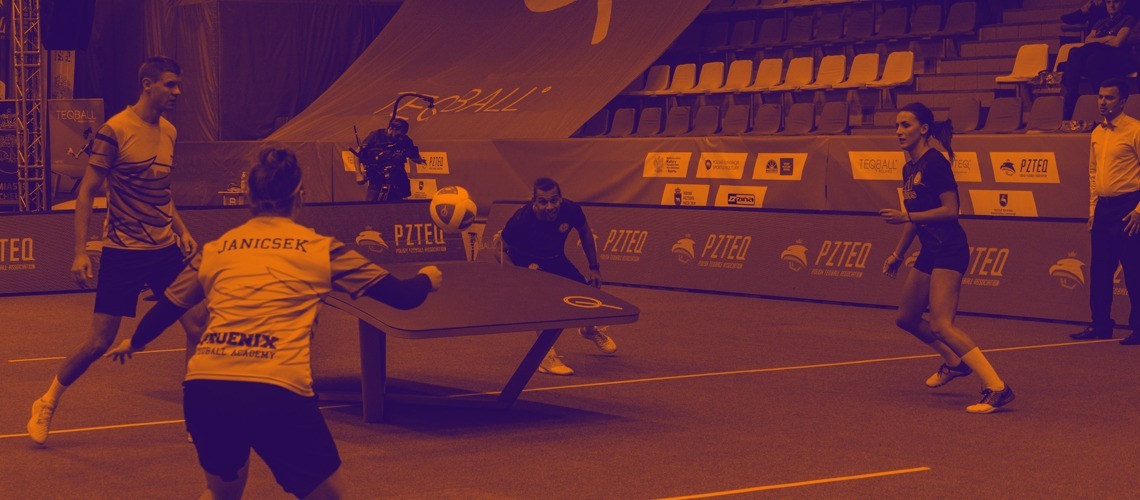 European Teqball Tour returns as stars head to Romania
The current World Number 1 pairings of Bogdan Marojevic and Nikola Mitro (men's doubles), and Csaba Banyik and Zsanett Janicsek (mixed doubles) will be looking to continue their recent dominant form as the European Teqball Tour returns this weekend (29 April - 1 May) in Tirgu Mures, Romania.
The draw for the second European Teqball Tour event this year took place today, with the best men's doubles and mixed doubles teams from around the world learning their fate. Serbia's men's doubles duo of Marojevic and Mitro took home the gold in the previous European Teqball Tour event in Lisbon in February, as did the seemingly unbeatable Hungarian mixed doubles team. However, with a star-studded line-up of 41 men's doubles and 36 mixed doubles teams heading to the historical region of Transylvania, the pre-tournament favourites will have their work cut out.
The obvious challenge for Serbia's reigning world champions is the pairing of Adam Blazsovics and Banyik, who won the 2019 Teqball World Championships and only last month lost their position at the top of the World Ranking. As second seeds, they sit on the opposite side of the draw, which could lead to a mouth-watering clash in the final between the two heavyweight teams. Elsewhere in the field, Balazs Katz and Balazs Velkey will be looking to go one step further after a surprise silver medal at the Paris World Series last month. The young Hungarians took the Marojevic and Mitro to a deciding set in a thrilling showdown in the French capital.
In the mixed doubles, Banyik and Janicsek are in the form of their lives and it is difficult to look beyond another victory in Tirgu Mures. However, the highly talented field will present them with challenges along the way. Second seeds Mitro and Maja Umicevic will be aiming to build some momentum in the group stages, before mounting a charge in the knockout stage. Poland's Patryk Kaminski and Paulina Lezak, who won silver in the 2021 Teqball World Championships women's, will be dark horses, with the 10th seed targeting an upset.
The prize money pot of $30,000 will add to both the pressure and excitement of the event, as more history is set to be made when Teqball meets Transylvania!
28 Apr 2022