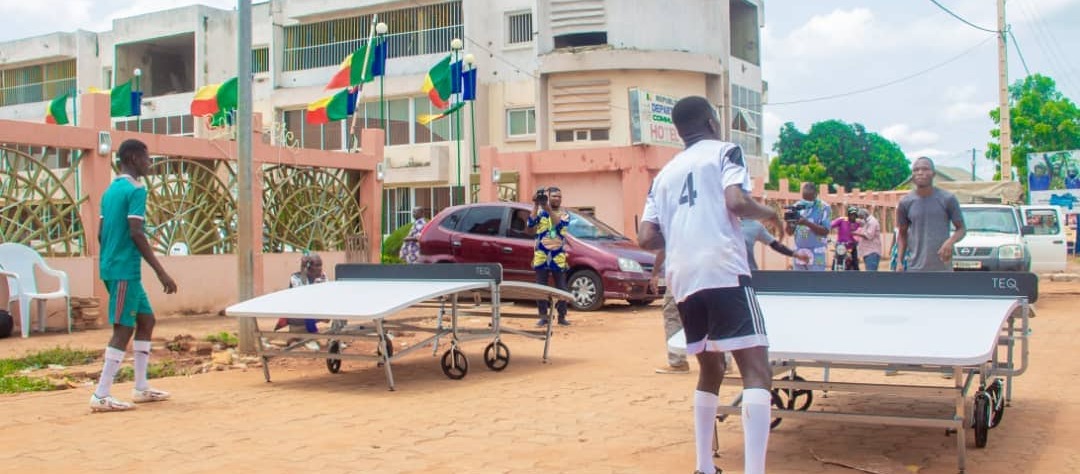 Beninese Teqball Federation targets nationwide engagement
The Beninese Teqball Federation is firmly focused on creating opportunities for aspiring teqers across the country
The Beninese Teqball Federation is firmly focused on creating opportunities for aspiring teqers across the country, following the official recognition of teqball by sports leaders in Benin.
The federation is a recognised member of FITEQ and is led by President Vincent Francis Kpohihoun, who is working closely with his team to make the sport accessible to people all over Benin. The federation has already made significant strides, with clubs having been registered in the cities of Cotonou, Abomey Calavi, Tanguieta, Matéri, Tori Bossito, Abomey, Awaya Parakou, and Bohicon, with new athletes and fans joining the sport every day.
The city of Bohicon in particular has been the focus of recent activity from the Beninese Teqball Federation, with regional sports association Racine de Bohicon Omnisports being provided with additional Teq tables and teqball equipment. The purpose of the initiative is to engage more people in the city, and nationwide, with the world's fastest growing sport.