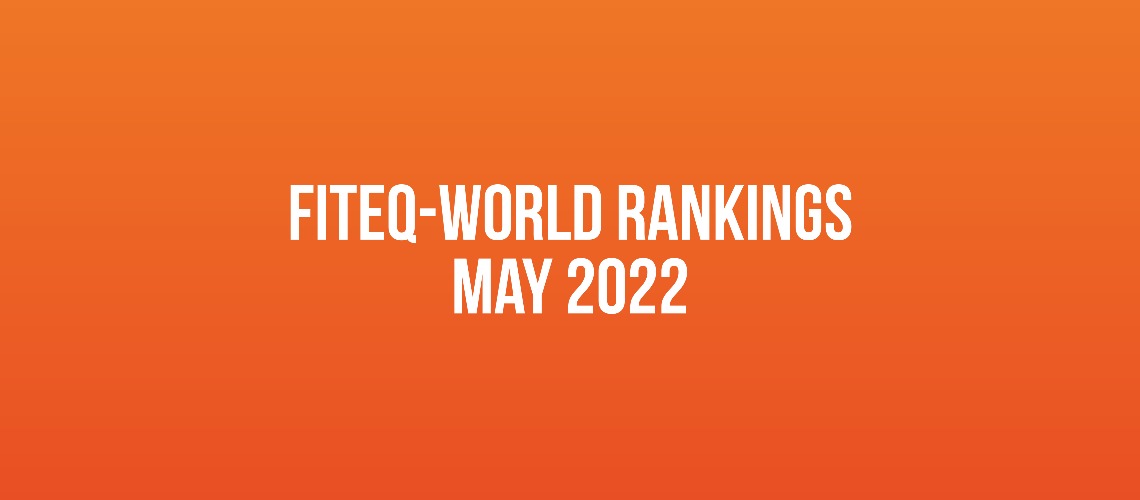 Mitro and Marojevic extend lead at top of FITEQ World Ranking
Serbia's men's doubles team Nikola Mitro and Bogdan Marojevic have extended their lead at the top of the FITEQ men's doubles World Ranking after securing another European Teqball Tour title in Romania, whilst Csaba Banyik and Zsanett Janicsek continue to dominate the mixed doubles leaderboard.
Mitro and Marojevic have shown remarkable consistency since their Teqball World Championships victory in December 2021, which led to their rise to the top of the World Ranking earlier this year. After another unbeaten month, including an impressive victory at the European Teqball Tour in the Romanian city of Tirgu Mures, the pair have created some daylight between themselves and their Hungarian rivals Banyik and Blazsovics.
The men's doubles top 10 remained unchanged, but rising stars Balazs Katz and Balazs Velkey continue their ascent towards the top of the ranking. They sit just outside of the top 10 after a bronze medal in Romania to back up their silver medal at the Paris World Series in March. Another noticeable change was Matyas Odnoga moving from 59th to 30th following his highly commendable second place finish at the European Teqball Tour with partner Bence Forgacs.
In the mixed doubles, Banyik and Janicsek further cemented their place at the top of the pile with a series of dominant performances in Romania and another gold medal for their growing collection. France's Hugo Rabeux and Amelie Julian, who finished fourth at the European Teqball Tour in Romania, moved into the top 10. Former world champions Marcos Vieira and Natalia Guitler dropped out, moving to 12th. Meanwhile, Hungary's Adam Bako moved up eleven places from 30th to 19th.
In the women's doubles, the most active pair (in terms of competitions played) of Carolyn Greco and Margaret Osmundson maintained their number one ranking after winning the USA Teqball Tour event in Los Angeles. The top 10 is unchanged but the Brazilian duo of Thuany Platt and Vania Moraes Da Cruz lept from 29th to 12th after finishing as runners-up in Los Angeles.
05 May 2022