FITEQ holds series of key meetings with Southeast Asia's sports leaders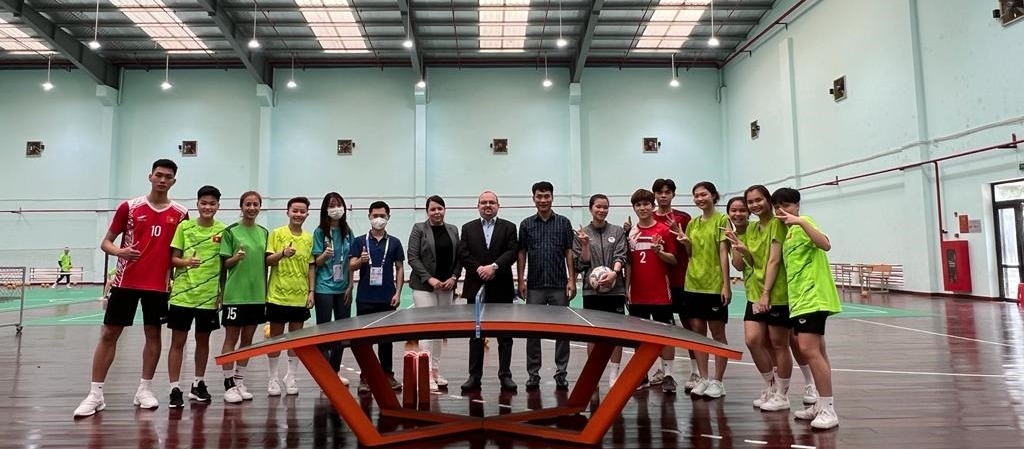 FITEQ holds series of key meetings with Southeast Asia's sports leaders
A FITEQ delegation led by General Secretary Marius Vizer Jr travelled to Hanoi, Vietnam for the 31st Southeast Asian (SEA) Games, where a series of key meetings were held with the sports leaders participating at the event.
Teqball has grown rapidly in Asia in recent years and the SEA Games was an opportunity for FITEQ to engage with the region's National Olympic Committees (NOCs) and discuss plans to continue growing teqball in a post-pandemic world.
Marius Vizer Jr and Development Manager for Asia Zita Klinger met with the NOCs of Indonesia, Laos, Malaysia, Myanmar, Philippines, Singapore, Thailand, Timor-Leste, and Vietnam. Discussions ranged from the development activities of the National Teqball Federation in their country and the status of NOC recognition, to teqball's plans for Olympic Council of Asia (OCA) events such as the Sanya Asian Beach Games, where teqball is a medal sport, and the Asian Indoor and Martial Arts Games, where it is a demonstration sport. FITEQ also had a positive, wide-ranging discussion with the NOC of Cambodia – the host of the 32nd SEA Games.
FITEQ has eight National Federations in the Southeast Asian region, and progression in the remaining three countries (Laos, Myanmar, and Vietnam) is very positive. The meetings during the SEA Games added further impetus to the effort to establish active National Federations in these countries and FITEQ looks forward to continued collaboration in the months and years ahead.
The FITEQ delegation also visited the Hungarian Embassy in Hanoi to explore ways to cooperate on promotional teqball activities in Vietnam. Meanwhile, the team visited local schools and universities in Vietnam, where Teq tables were donated to support the ongoing development of the sport in the country.
FITEQ General Secretary Marius Vizer Jr said, "I want to thank the SEA Games Organising Committee for welcoming us to this excellent event. It is most definitely something teqball would be honoured to be a part of in the future, especially following the growth of the sport in the region and our inclusion on other multisport games in Asia. It was a pleasure to see so many friends of teqball together in one place celebrating sport, many of whom we had not seen in person since the start of the pandemic. We heard so many great stories about how teqball is engaging young people in sport and helping them lead healthier lifestyles, and we also had the chance to analyse with our partners in each country how FITEQ can do even more to support the growth of our sport."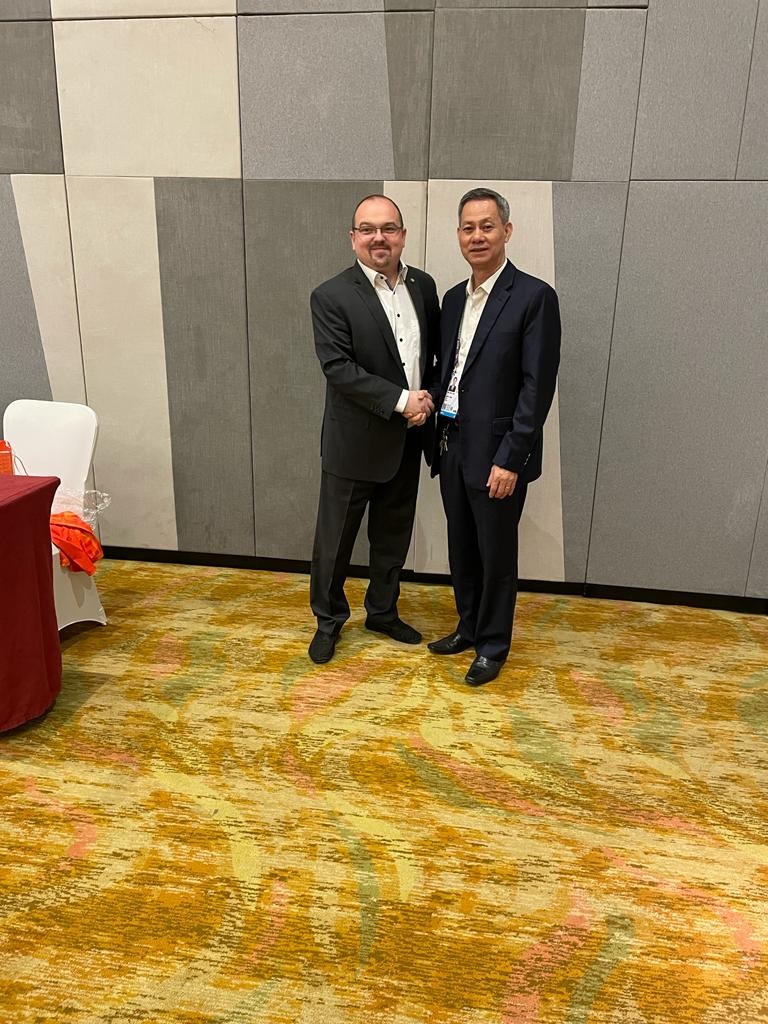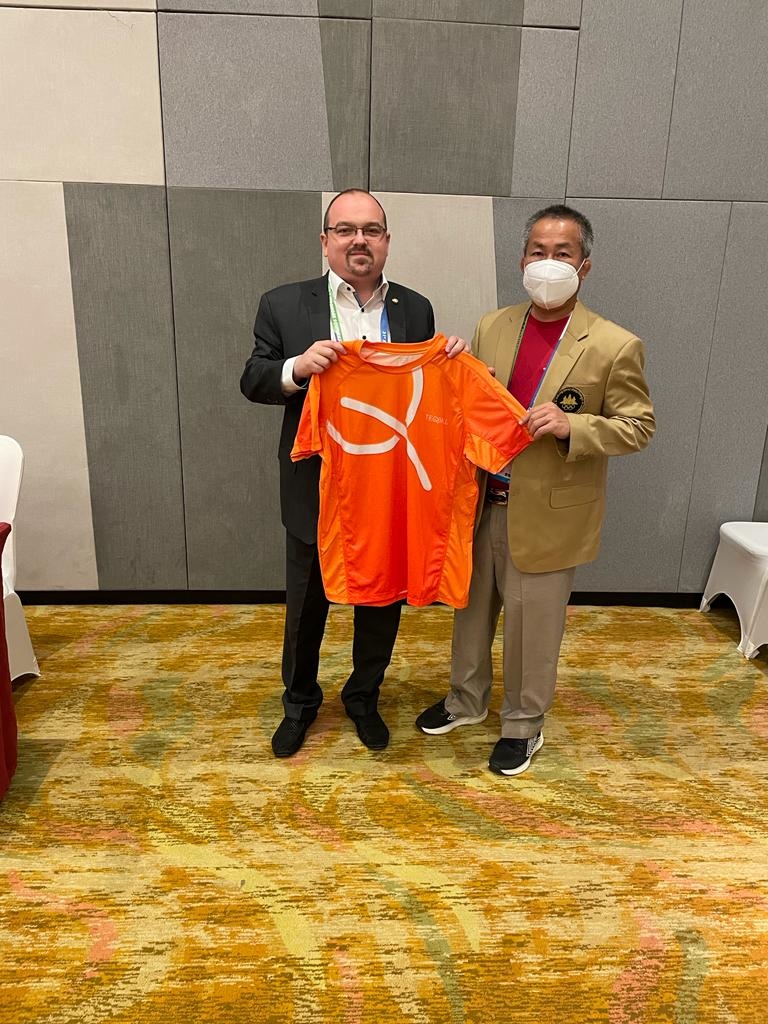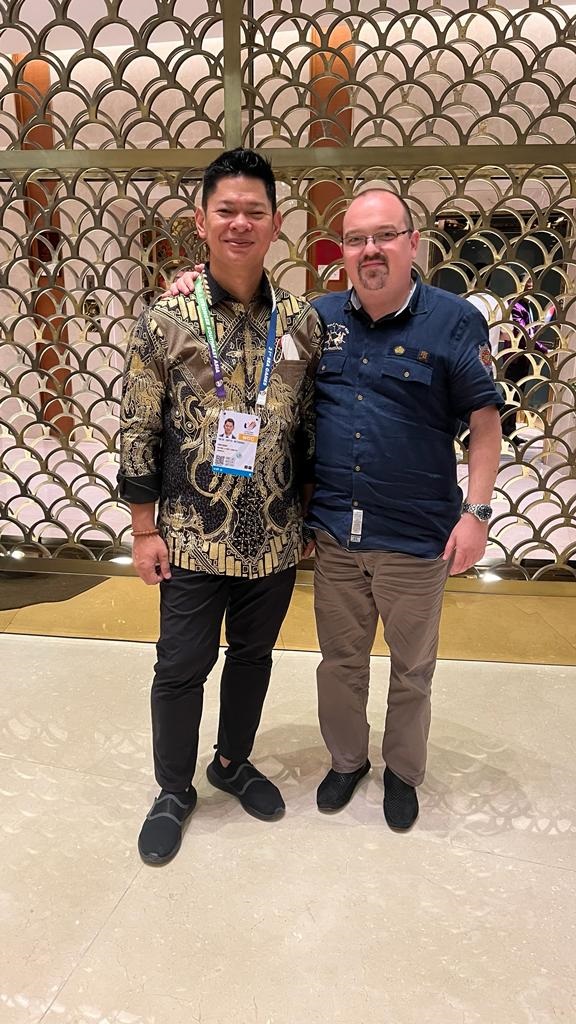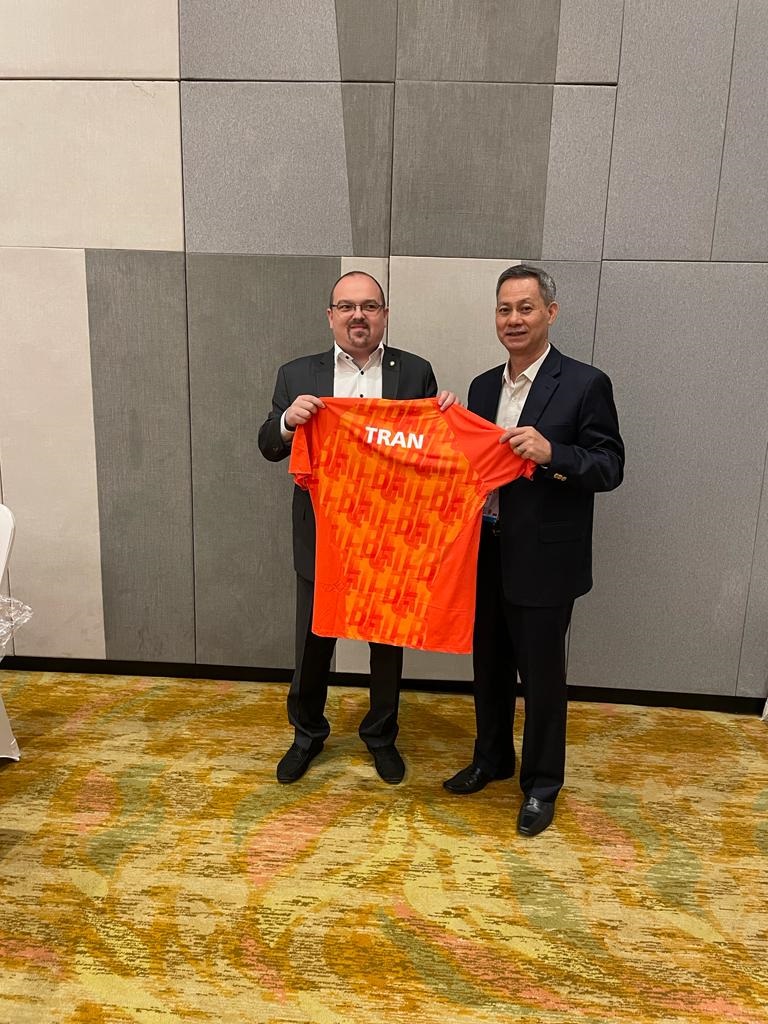 24 May 2022