One year to go to Teqball at the European Games 2023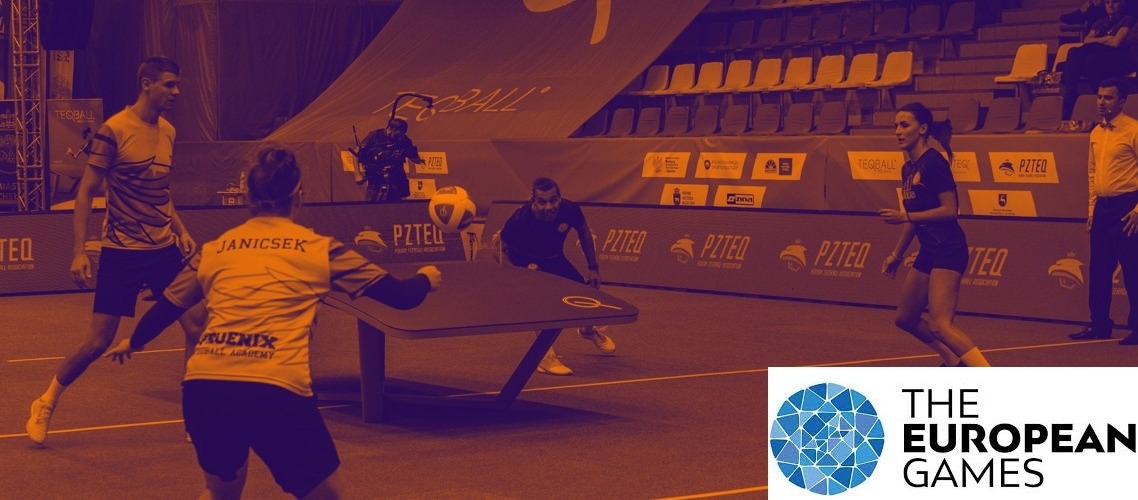 One year to go to Teqball at the European Games 2023
The International Teqball Federation (FITEQ) joined the European Olympic Committees (EOC) in celebrating one year to go to the European Games Kraków-Małopolska 2023, where teqball will feature as a medal sport for the very first time.
Teqball is among 25 Olympic and non-Olympic sports which will feature at the Games held from 21 June to 2 July 2023. Some of the world's best teqball athletes will have the opportunity to compete for the coveted European Games title in men's and women's singles and doubles, as well as mixed doubles.
Teqball was added to the programme in May 2021 and aims to bring something new and exciting to the Games. As the world's fastest growing sport, teqball will connect the multi-sport event with a new generation of athletes and a global community of teqers.
The sport's inclusion at the Games reflects its continuing rise to the top and follows on from its inclusion as a demonstration sport at the African Beach Games in 2019 and the Asian Beach Games in 2022. In Kraków-Małopolska it will be the first time teqball has been a medal sport at an international multi-sport event.
Teqball Co-Founders Gábor Borsányi (FITEQ President), Viktor Huszár (FITEQ Chairman) and György Gattyán (FITEQ Vice President) said:
"We are very excited to see teqball make its multisport medal debut at such a high profile and historic event next year. Europe has been critical to our global growth so far, and now, thanks to the EOC, we will be able to contribute to the Games and demonstrate the power of teqball alongside established Olympic sports. We are counting down the days!"
21 Jun 2022