Teqball Shines as Demonstration Sport at Bolivarian Games
Teqball Shines as Demonstration Sport at Bolivarian Games
The 19th Bolivarian Games, a prestigious multi-sport event open to South American athletes, was held in Valledupar in Columbia, from 24 June to 5 July, with teqball featured as a demonstration sport.
The Games, which are named after Simón Bolívar, were attended by thousands of people, giving teqball a fantastic platform to be introduced to more South American fans ahead of its debut as a medal sport at the 20th Bolivarian Games, which will take place in Ayacucho, Peru, in 2024.
Teqball was demonstrated across five days by four Colombian players, Nilson Castaneda, Brian Bonilla, Laura Bulla, and Yesith Imbachi, impressing spectators at several locations throughout the Games.
Several TV channels and newspapers reported on teqball's presence, noting that it had become the star sport of the Games and that fans were impressed with the "speed and emotion" of teqball as the instructors competed in short competitions during event intervals.
Teqball merchandise was also given out to those in attendance, to ensure they left with a reminder of the world's fastest growing sport.
As well as the 2024 Bolivarian Games, teqball will be a medal sport at the European Games 2023 and the Sanya Asian Beach Games, showcasing teqball's impressive growth worldwide.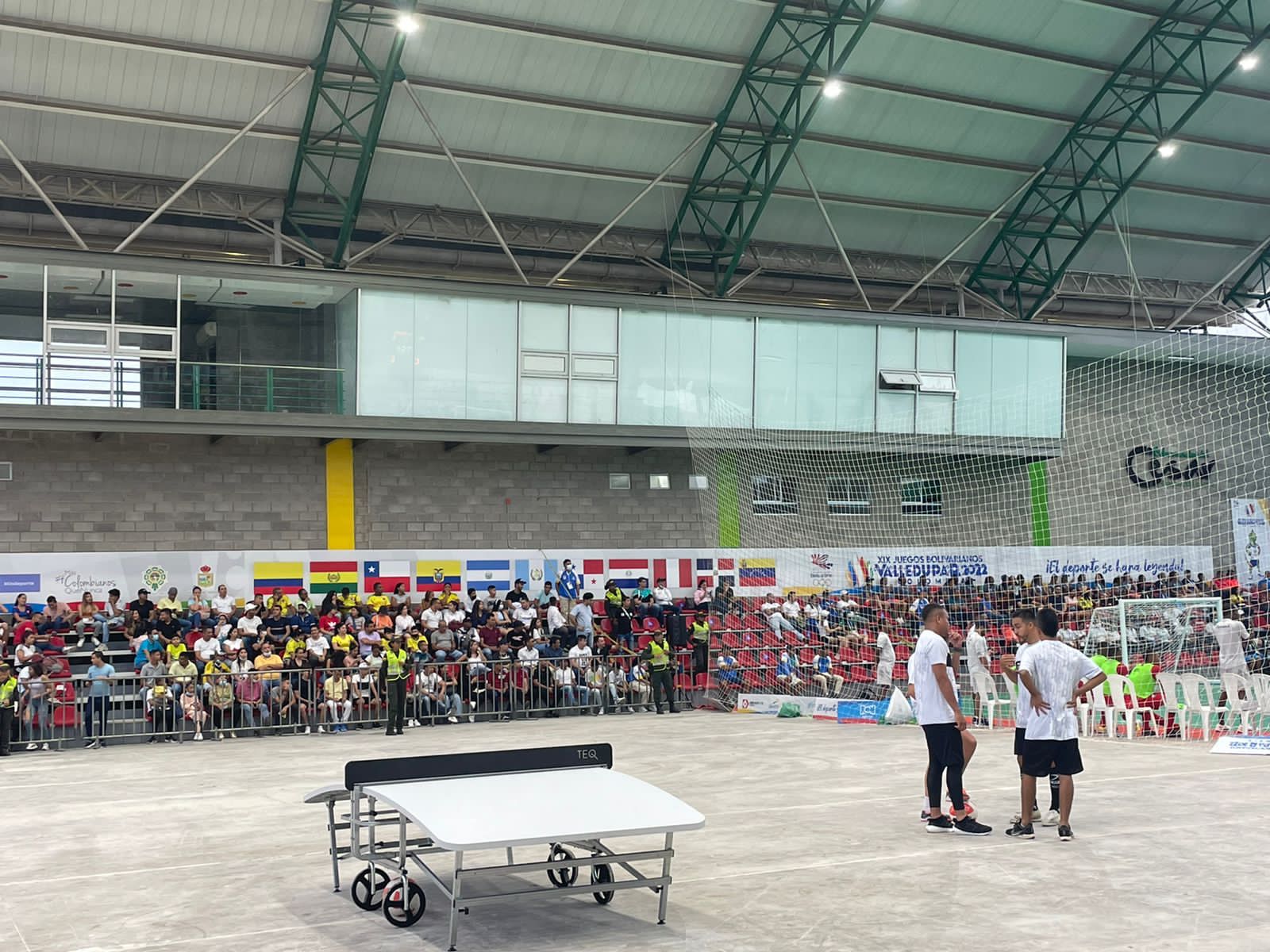 17 Jul 2022