Teqball showcase engages energetic crowd at Mediterranean Games Oran 2022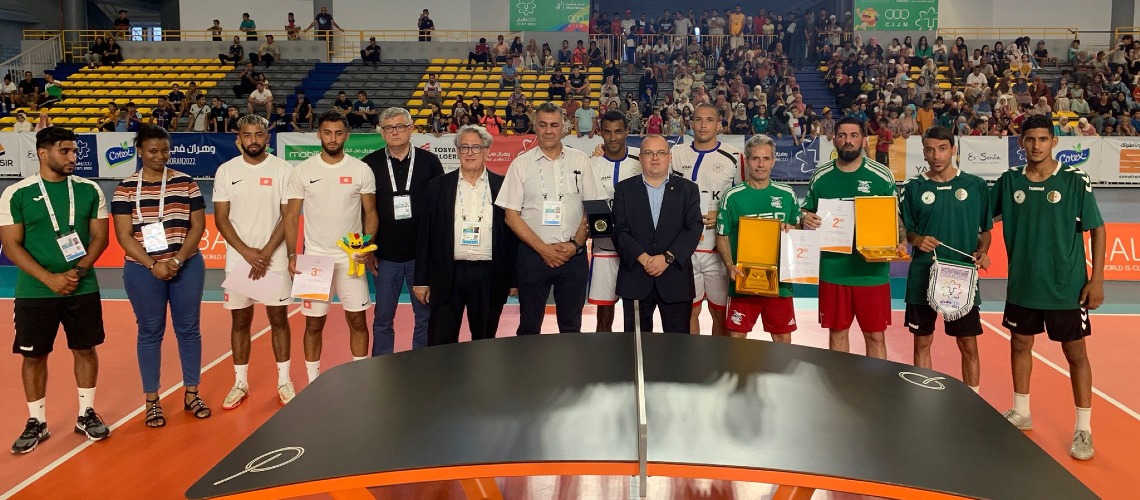 Teqball showcase engages energetic crowd at Mediterranean Games Oran 2022
Teqball featured as a demonstration sport at the Mediterranean Games 2022, with four leading teqball countries showcasing an elite level standard to an energetic crowd.
Host country Algeria, as well as France, Tunisia and Portugal competed in the men's doubles event. After a qualifier round, the teams participated in a knockout finals at the stunning Palais Sports Hammou Boutlélis. France were ultimately triumphant, with Portugal in second, Tunisia in third and Algeria in fourth.
In collaboration with the Oran 2022 Organising Committee, the Mediterranean Games are organised by the CIJM, with the first edition dating back to 1951 in Egypt. The 19th edition of the Games, which are held under the auspices of the International Olympic Committee, were held from 25 June - 5 July.
FITEQ General Secretary Marius Vizer Jr, who was in attendance at the Games, said: "We are very pleased that we had the opportunity to be part of this major multisport event, which brings together three continents. On behalf of FITEQ, I would like to thank to Algeria's Minister of Youth and Sport Abdel-Razzaq Sebgag, the Algerian National Olympic Committee, the International Committee of the Mediterranean Games (CIJM) and local organising committee. There are 17 National Teqball Federations in the Mediterranean and I am sure that this demonstration event will inspire them to continue the upward trajectory of the sport in the region."
During the Games Mr Vizer Jr met with CIJM Davide Tizzano to discuss further collaboration between FITEQ and the CIJM that would increase participation in sport the region through teqball. The two sport leaders also had a discussion on the sport featuring at the next edition of the Mediterranean Games in Italy in 2026. FITEQ congratulates President Tizzano and everyone involved in the staging of this unforgettable showcase of sport.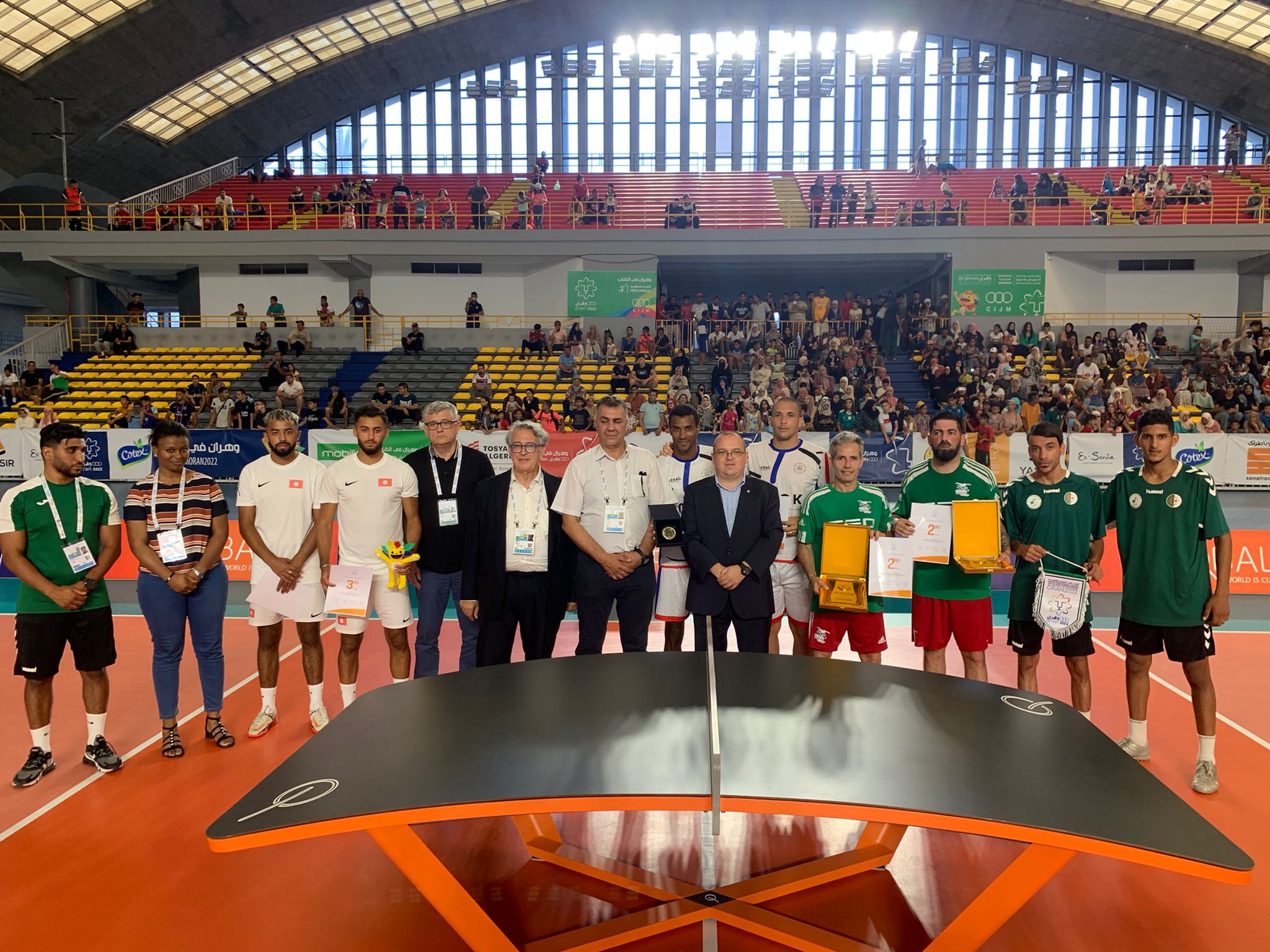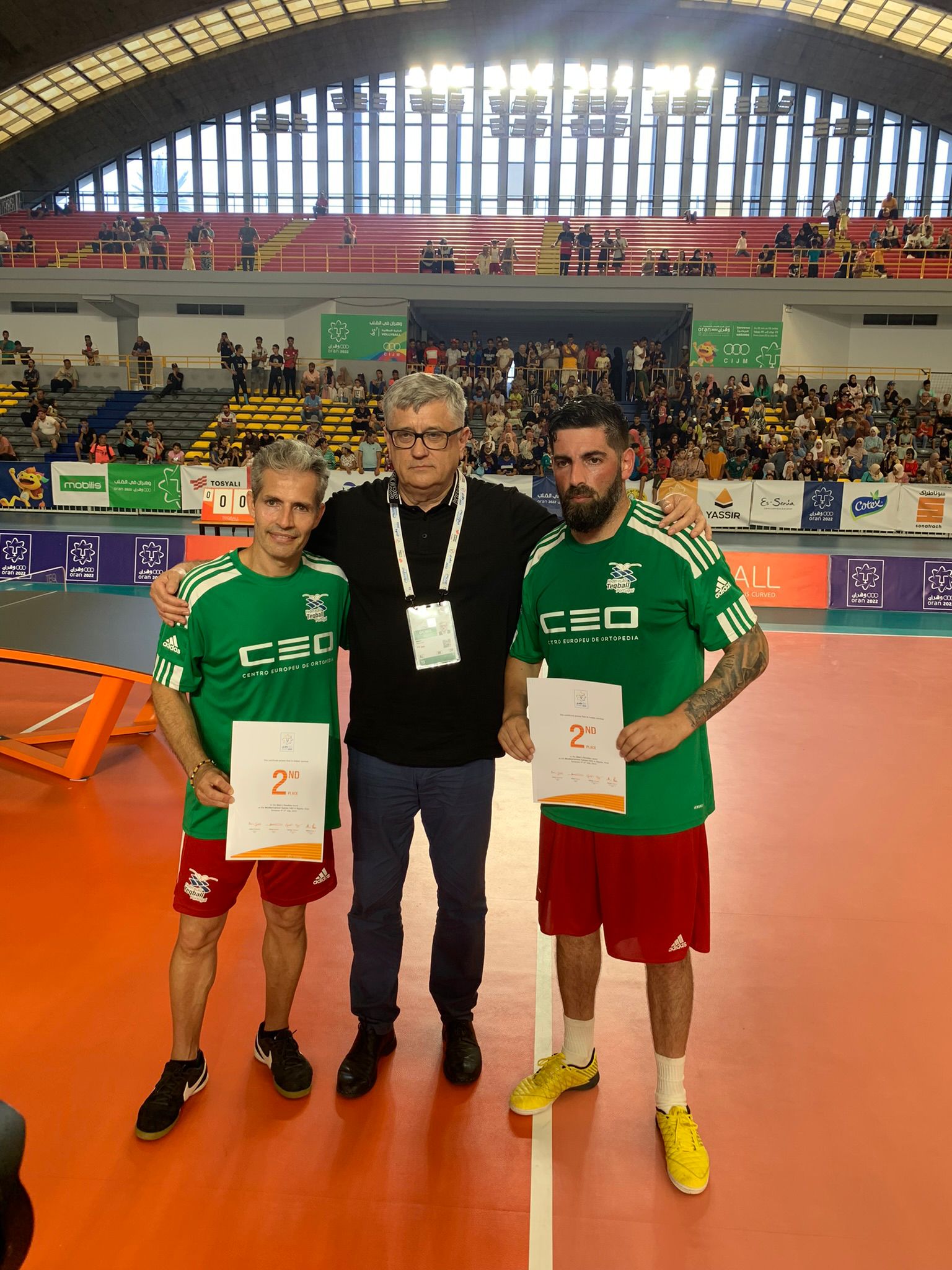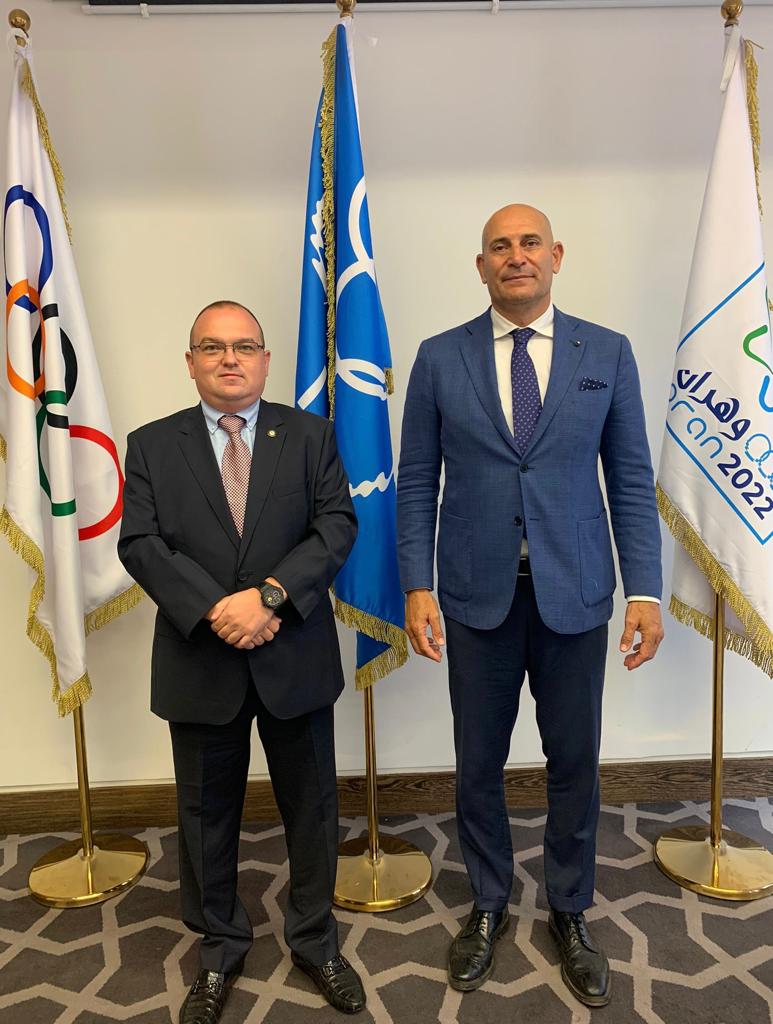 25 Jul 2022