Greco becomes triple champ in Bratislava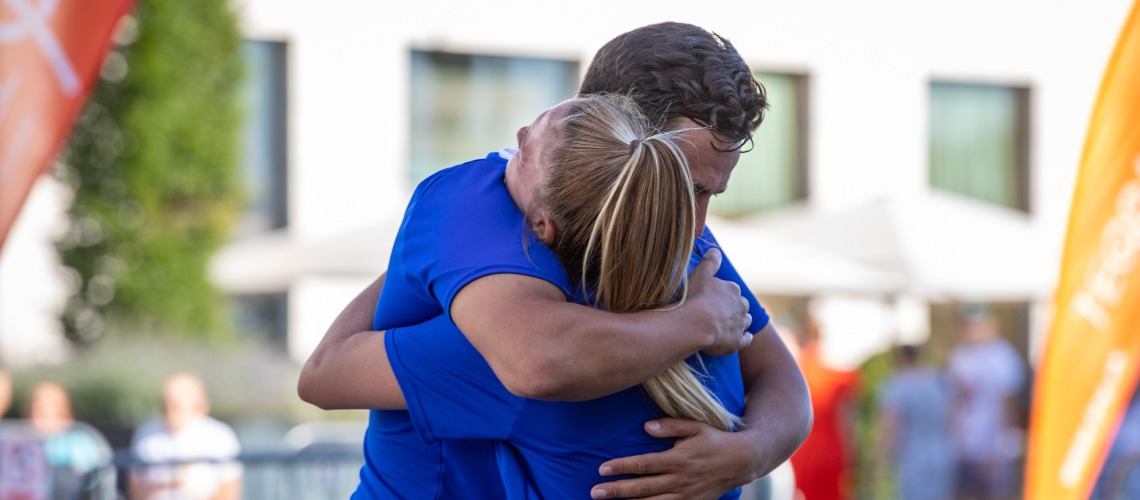 Greco becomes triple champ in Bratislava
Slovakia hosted its first international teqball tournament with the action taking place in the nation's capital of Bratislava.
The star-studded event saw 40 players representing 6 nations (Slovakia, Czech Republic, Poland, Canada, USA and Hungary) across singles, men's and women's doubles, and mixed doubles. With the matchups taking place at a multipurpose centre in central Bratislava, there were plenty of spectators taking in the sport.
The women's singles event featured 13 participants vying for the title, including Slovakian women's national football team legend Lucia Ondrusova, ex-professional footballer Veronika Kissova, and Sarah Rees who was representing Canada at her international tournament debut.
However, it was world number 3 Carolyn Greco (USA) that took home gold after defeating Boglárka Lepsényi in the final, who had caused a major upset by defeating world number 1 and fellow Hungarian Anna Izsak in the group stage that led to her elimination.
In the men's singles, Marek Pokwap from Poland emerged victorious, with world number 11 Martin Csereklye finishing in second and Boldizsar Levik earning bronze. However, the men's doubles saw Csereklye crowned champion alongside his partner Barna Kovácsfi, this time defeating Pokwap, and his partner Konrad Nowicki, in the final.
The women's doubles event was won by singles champion Greco and her partner Zsofia Dezsenyi, with Izsak and Nagy the defeated finalists. To finish an outstanding day for Caroline Greco, she also won the mixed doubles alongside fellow American Frankie Diaz after defeating her women's doubles partner Dezsenyi and Barna Kovacsfi to be crowned champions, meaning she will travel back to the United States with three gold medals.
FITEQ would like to thank the Slovak Olympic and Sports Committee for helping to host the event and for giving out prizes to the winners. With such a high quality and well-attended tournament, FITEQ looks forward to future major teqball events taking place in Slovakia.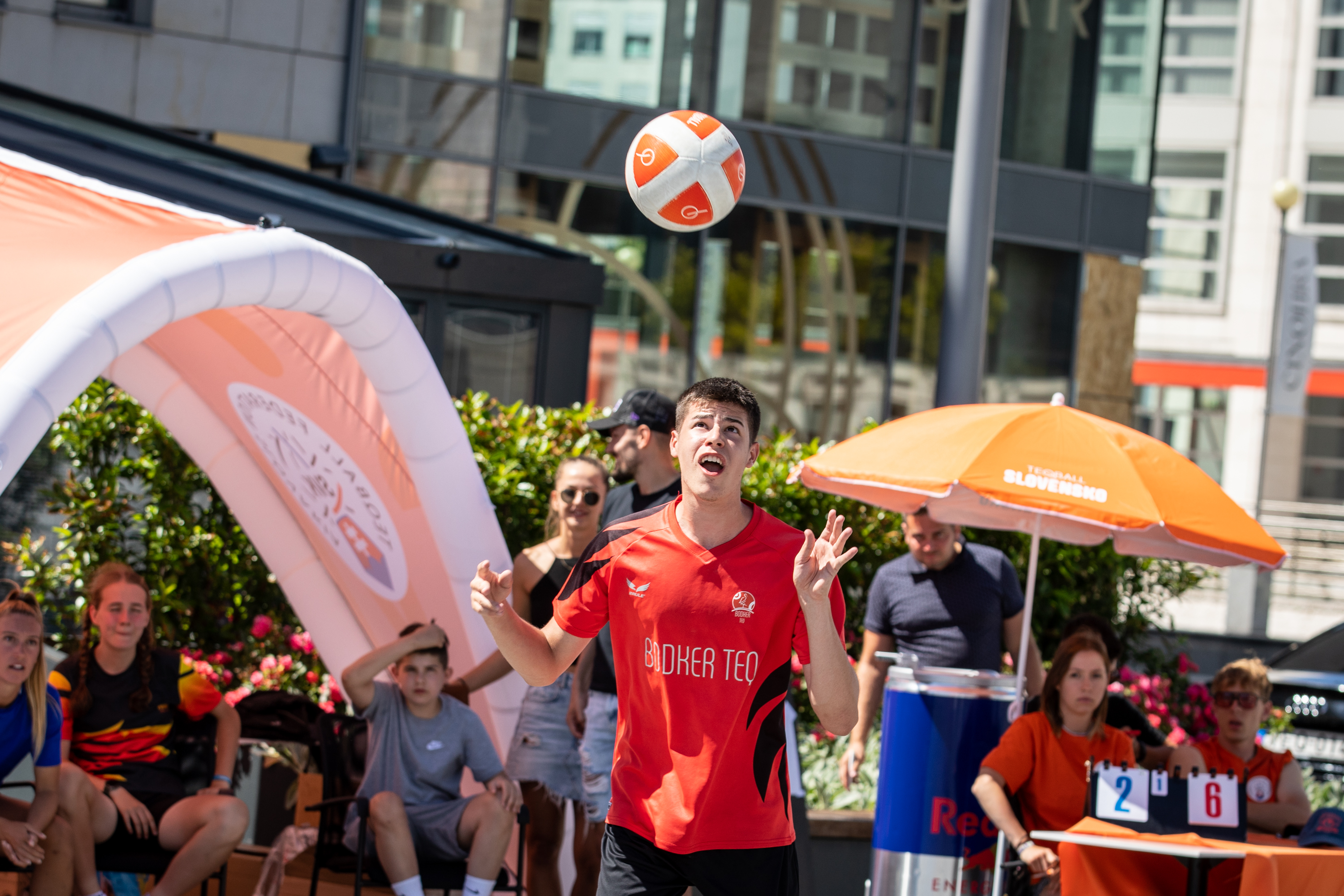 29 Jul 2022