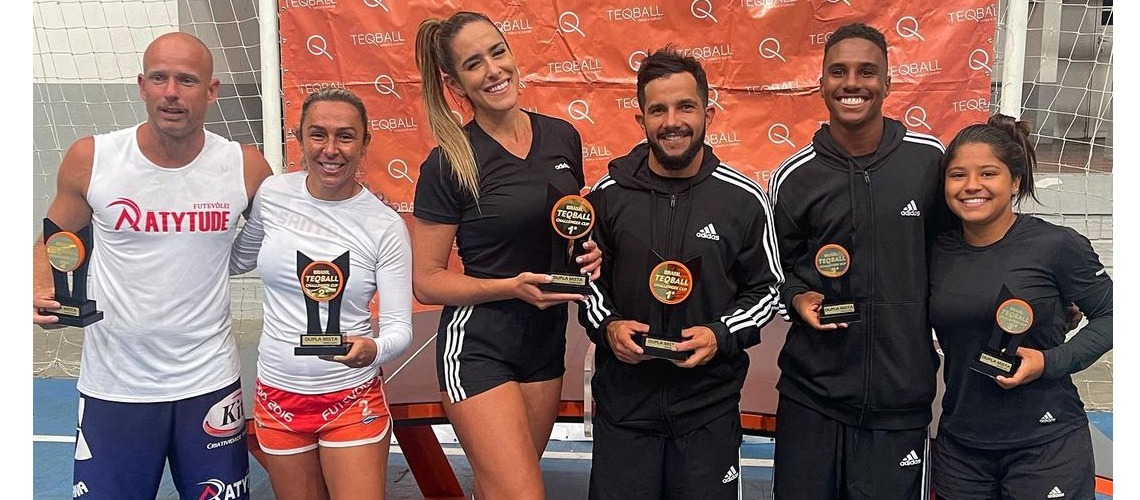 World champions win Brazilian National Challenger Series title
Brazil's reigning mixed doubles world champions, Natalia Guitler and Marquinhos Vieira, returned to the court in style this weekend (29-30 May) to win the country's inaugural National Challenger Series. Meanwhile, in the singles category, Lucas Bernardes dropped just one set on his way to securing the gold medal.
Guitler and Marquinhos only lost one set in the round robin, winning all five matches to enter the knockout stage as the number one seed. They defeated Leonardo Santana and Rafaella Fontes 2-0 (12-5, 12-9) in the semi-final to set up a showdown with group stage runners-up Leonardo Lindoso De Almeida and Vania Moraes Da Cruz, who had comfortably won their semi-final.
The world champions lost the set 12-8, but bounced back in impressive style to win the next two 12-7 and 12-8. Santana and Fontes won the bronze medal match with a 2-1 (11-12, 12-5, 12-9) victory over Matheus Ferraz and Thuany Karoline Platt. In the singles, Bernardes showed his nerves of steel to come through three neck and neck knockout stage matches in straight sets.
In his quarter-final, he faced Leonardo Silva Da Silveira, winning 2-0 (12-11, 12-8). He emerged through an equally tight semi-final to face mixed doubles silver medallist Lindoso De Almeida, who had won every match until this point 2-0. The evenly matched pair could not be separated and the result could easily have gone either way. However, Bernardes' calmness under pressure helped him win the match-defining points and secure a 2-0 (12-11, 12-11) victory.
In the final round of the Eswatini National Challenger Series, National Federation President Taribo Bhembe was in dominant form once again. He won the singles and doubles to secure his place in both categories at the 2021 Teqball World Championships. In round 4 of Portugal's National Challenger Series, Luis Fernando Caetano Dos Santos claimed the singles title, Amaury Bischoff Armindo and Baptiste Berna won the doubles and Dyego Ferreira Sousa and Beatriz Vieira Da Silva secured the doubles title.
31 May 2021